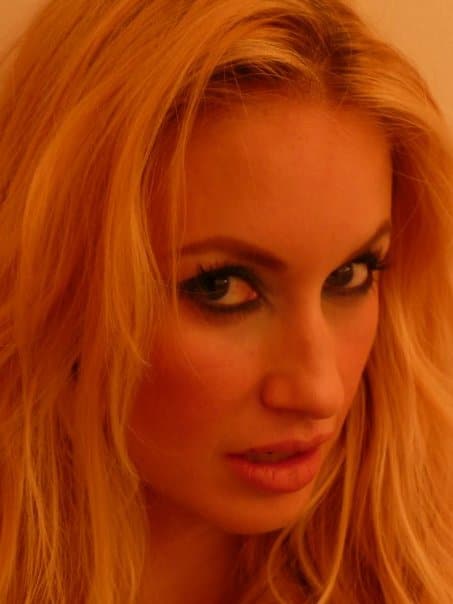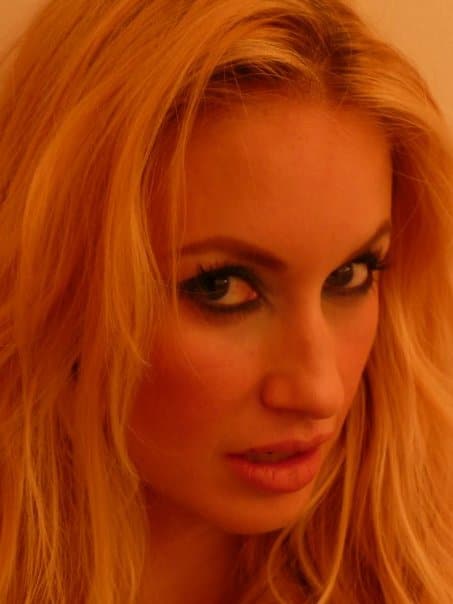 Dr. Kiersten Rickenbach Cerveny a well to do Long Island dermatologist and married mother of three found dead in the doorway of a Chelsea apartment of her drug dealer's building died of an 'acute cocaine and alcohol intoxication' according to a newly released autopsy report.
Added NYC's Medical Examiner's office: 'The manner of death is accident.'
Kiersten Cerveny close friends in disbelief over double life facade
Was Marc Henry Johnson having a fling with Kiersten Cerveny? Had marital problems.
James Pepsi Holder, Kiersten Cerveny's drug dealer still on the run
Marc Henry Johnson: 'Kiersten Cerveny had a drug overdose and then I fled'
Dr Kiersten Rickenbach Cerveny double life. Was doing coke when she passed out
Who killed Kiersten Cerveny? Did Dermatologist die from coke binge?
Kiersten Cerveny, a former beauty queen and magna cum laude graduate of Duke College was found unconscious early on Oct. 4 with her feet propping open the door of 223 W. 16th St. She was rushed to the hospital, where she was pronounced dead. 
Attention to her ordeal would be warranted by the woman's alleged drug dealer and building resident, James Pepsi Holder, along with her presumed fun party pal attache, married HBO documentary producer, Marc Henry Johnson, 51, both of whom fled the scene after calling cops to tell them of an 'unconscious' woman in the doorway.
The society dermatologist and Johnson, a longtime pal and rumored possible love interest, allegedly met up during Cerveny's wild girls' night out on the Lower East Side earlier that Saturday evening. The group was partying hard until 2:30 in the morning with booze and coke in tow. Then, at around 3 a.m., Cerveny and Johnson left for Cerveny's dealer's apartment at 223 West 16th Street for party refills told police sources.
After Cerveny collapsed inside Holder's apartment, Johnson and the dealer, a former ex-con carried her to the front of the building, perhaps in a bid to call a taxi, only to leave the woman who was later discovered not to be wearing any underwear white powder all over her face and blue in the lips.
Holder fled, while Johnson called 911 before running off himself, before later turning himself to authorities later that day.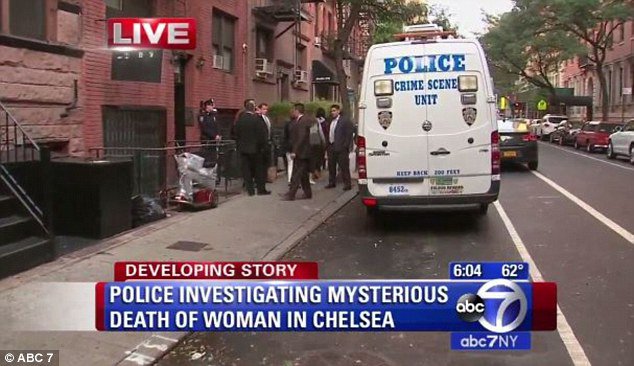 Leading into Monday's autopsy results there had been questions as to whether Holder or Johnson faced the potential of culpability, but police have since told according to a report via the nypost, cops are unlikely to make any arrests.
Complicating matters, was Johnson's reputation which took an instant nosedive, leading to the 'socialite' producer, already experiencing marital woes with his high flying Wall st lawyer wife, Marlisa Vinciguerra, to call time off from a gig as a producer of HBO's upcoming 'The Deuce,' starring James Franco and Maggie Gyllenhaal.
Johnson had previously been nominated for an Emmy for his work on Michael Moore's "The Awful Truth."
Holder, 60, disappeared after the incident. Authorities found numerous plastic zipper bags used to package narcotics in his apartment, sources said.
Neighbors of the Cervenys in Manhasset said she and her husband, fellow dermatologist Andrew Cerveny, had been living in a rented $1.2 million home there for about a year.
Friends and neighbors described the couple and their three young children as the seemingly perfect family. Which ironically may have been the woman's undoing which may have tempted her to lead her covert double life? 
Told Thomas Nicotri, Cerveny's former professor at the Medical Center of Louisiana via NBC New York: 'They looked healthy and happy. It seemed like they were on top of the world.'
Advised neighbor Angelo Pappas, 46, via the nypost who he'd seen jogging with her husband and their kids in a stroller at 6am: 'She was a great mom,'
While friend, Penny Morash added: 'Everybody thinks it's horrible that this is what she's going to be known for.'