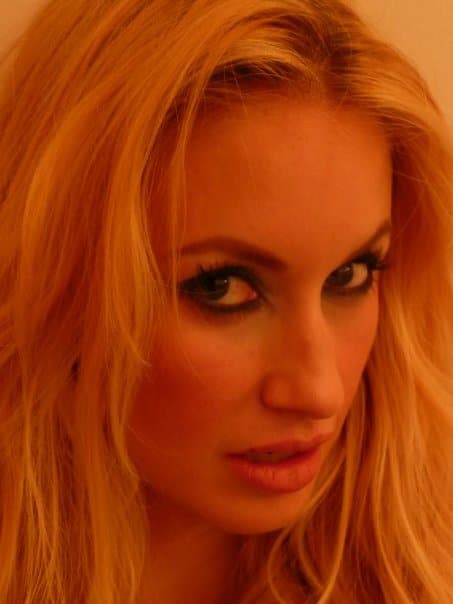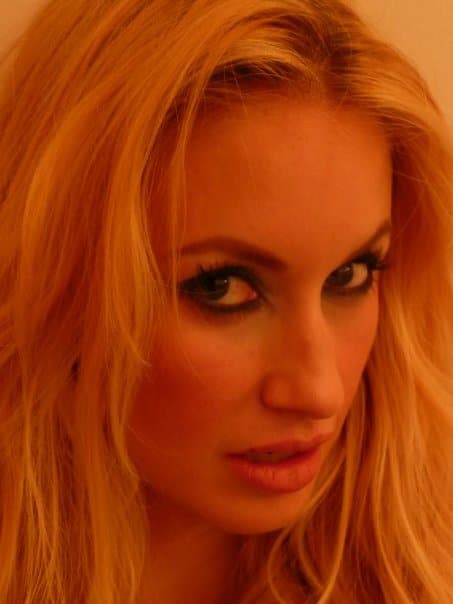 A report has told that married Long Island dermatologist, and mother of three, Kiersten Cerveny who practiced under her maiden, Dr Kiersten Rickenbach was doing cocaine with two men at a Chelsea apartment in the early hours of Saturday morning 'when she passed out' and was carried downstairs.
Shortly later she would be found dead, sprawled in the building's front door vestibule, her lifeless legs without shoes against the doorway.
The report via the dailymail tells how at the time, Cerveny, 38, had entered the apartment of an individual believed to be a resident at 223 West 16th Street , James 'Pepsi' Holder, 60 along with another man, Marc Henry Johnson whom it is thought Cerveny was having an affair with, where they proceeded to continue drinking and doing cocaine after a night of barhopping on the lower east side.
Dr. Kiersten Rickenbach Cerveny autopsy: 'I died from an acute coke and booze binge'
Kiersten Cerveny close friends in disbelief over double life facade
Was Marc Henry Johnson having a fling with Kiersten Cerveny? Had marital problems.
James Pepsi Holder, Kiersten Cerveny's drug dealer still on the run
Marc Henry Johnson: 'Kiersten Cerveny had a drug overdose and then I fled'
Who killed Kiersten Cerveny? Did Dermatologist die from coke binge?
At some point the woman who had told her husband, Andrew Cerveny that she was 'staying' with 'girlfriends' passed out when the two men sought to take her downstairs, perhaps to get her to get a cab. What happened next has yet to be fully understood.
The 38 year old woman's body would be discovered  sprawled across the entrance of a five-story apartment building in Chelsea at 8.30am on Sunday morning.
Told a building resident via the New York Post, 'She came out topless. Her face was white and her lips were blue.'
Subsequent attempts to revive Kiersten Rickenbach failed, with police since opening an investigation into the magna cum laude, Duke University graduate and former beauty pageant winner's death but have made no arrests. 
A report via Newsday claims CCTV footage captured two men carrying Cerveny down the stairs of the apartment building before she was found. 
She had bruising on her neck, though according to one source that was the result of a previous medical procedure.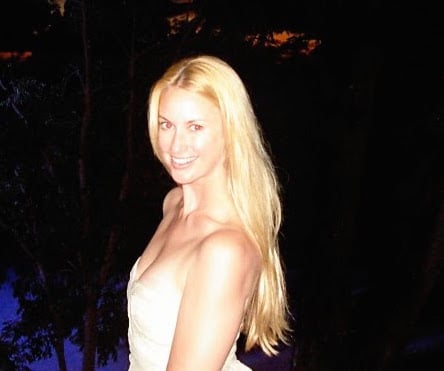 Since the woman's death, questions have been asked as to how Cerveny a former assistant professor of clinical dermatology at Weill Cornell Medical College and who practiced under her maiden name of Rickenbach came to arrive at the Chelsea building. 
Long time tenant Damaris Sanchez, 25, told that detectives informed residents she had been 'affiliated' with someone who lived there.
To what degree Cerveny was affiliated with Holder, who according to the nydailynews has previously been arrested for drug possession in 1986 and for criminal possession of a weapon in 1993 is not understood.
Over the course of the year residents of the building told of often seeing the woman coming to the building, presumably to acquire the 'goods' from her presumed drug dealer who remains at large.
'I've seen her coming and going,' said 52-year-old Rahim Wesley, who has lived there for 20 years via the nydailynews. 'She's been through here for about the last year. This is terrible. I feel real sad. She seemed nice. She was a very good-looking woman.'
Also not understood is the degree that the dead woman lived her double life and to what extent her addiction may have led to her demise?
Reiterated a source via the nydailynews: 'She's been known to party a little,'
'She was out late with her friends, out until 4, 4:30 (a.m.)'
Sanchez also added that the first floor of the building had been closed off to residents, and that there was strange yellow thread on the stairs on Sunday. 
Also of note, sources told at the time when Cerveny was inside the Chelsea apartment, there had been another woman present as well, said to have been sleeping at the time. It is believed the 67 year old woman is Holder's wife.
Sources told the nypost that the victim was fully clothed and not robbed when she was found, also indicating that she was most likely the victim of an incident that did not occur in the lobby.
Authorities also told Cerveny was found not to be wearing underwear when her body was discovered, with her underwear found in her purse.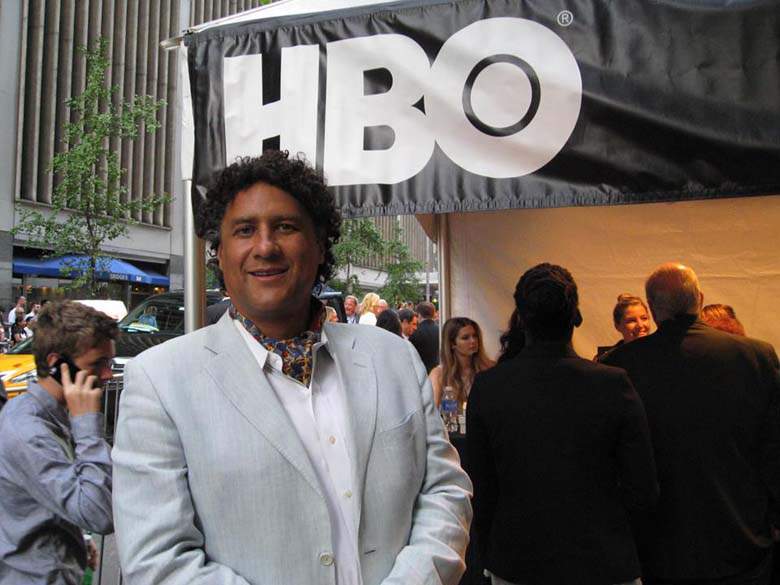 To date, of the two men observed accompanying the dermatologist into the building, only one them, the assumed boyfriend of the married woman, a 51-year-old, left-wing documentary movie producer Marc Henry Johnson has been questioned.
According to cops, Johnson told he got scared and tried to give her CPR whilst Holder called 911. 
Told the building's super, Luis Serrano via CBS2 after identifying Holder on surveillance video for police: 'For me, he's a nice guy.'
It is understood that both men involved with Cerveny at the time of her death fled the scene shortly before authorities arrived.
An autopsy in the interim has revealed that Cerveny died of a drug overdose as authorities seek to now search Johnson's downtown apartment that the married man shares with his Wall St wife, Marlisa Vinciguerra.
It is thought cops were Monday afternoon searching Holder's apartment #3B along with questioning the man's wife as they seek to determine his where abouts.
Speaking with the dailymail, Kyle Coleman, Cerveny's brother-in-law by her first marriage during the mid-2000s, recalled Cerveny was 'sweet'.
He said that as far as he knew she was not involved with drugs, and that the mysterious circumstances of her death were 'not typical' or the woman who was 'top of her class in medical school'.