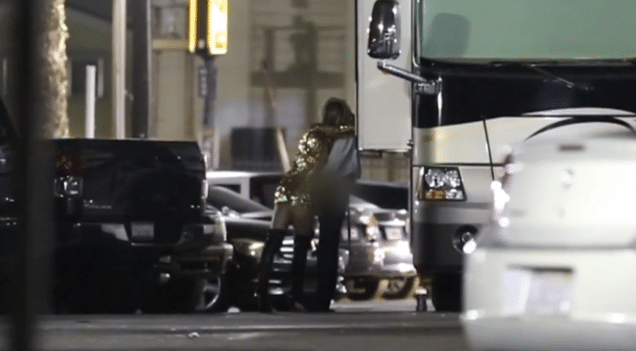 Entering the rehashed tabloid stakes is a video (see below) of Miley Cyrus making out and grinding with her love interest, with Victoria's Secret model, Stella Maxwell, the pop singer's evening parking lot's source of inspiration.
According to tmz, passerbys ran into the couple who were apparently 'just hanging out' during a break whilst filming Miley's new music video in Los Angeles.
Noticing the passerby with a video recorder, Miley decided to milk shit for all it was worth when she grabbed her bisexual lover and began to passionately make out with the slinky model along with grind and possibly put some errant fingers where young ladies don't are want not to put them in public view. So I have been told.
The gallant video and pictures have become a trending hashtag on social media Wednesday evening, much to Miley's delight.
Because girls will do be girls …