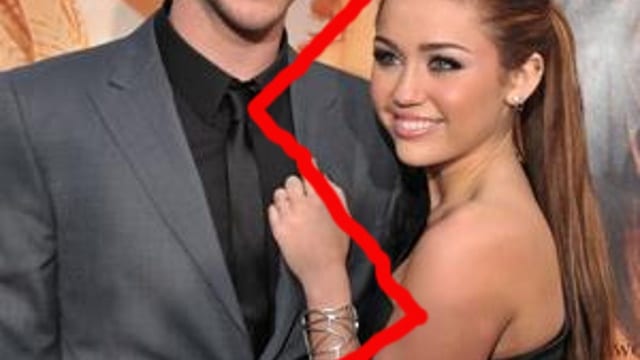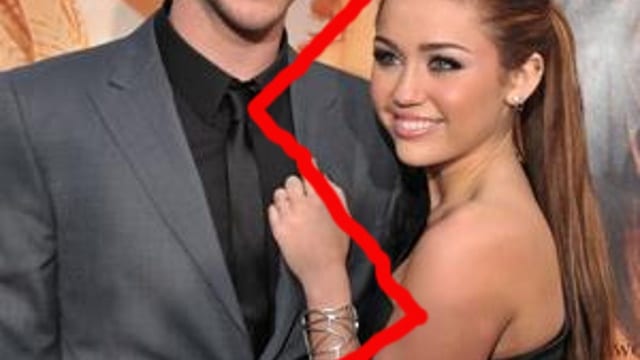 It seems all bets might be off for the golden couple Miley Cyrus and her fiance Liam Hemsworth after reports that the 23 year old Australian actor allegedly cheating with with 35-year-old Mad Men star January Jones, according to Star magazine.
The tabloid goes on to reveal that the pair were seen getting hot and heavy whilst at a pre Oscar party last weekend consequently whilst thinking that nobody was watching (wishful thinking right?).
At the time the Aussie actor arrived without fiance Miley Cyrus and proceeded to make a beeline for  Jones who looked to be quite happy to be in the company of the young Australian actor.
Offered a source: 'It looked like they had some hot chemistry. They were all over each other – and they even kissed!' 
Meanwhile it is understood that Miley Cyrus Miley turned up solo to Elson John's AIDS Foundation gala on Sunday night. Which of course raises the question is something amiss between the couple as one would expect the pair to make a joint showing on such a magnanimous night.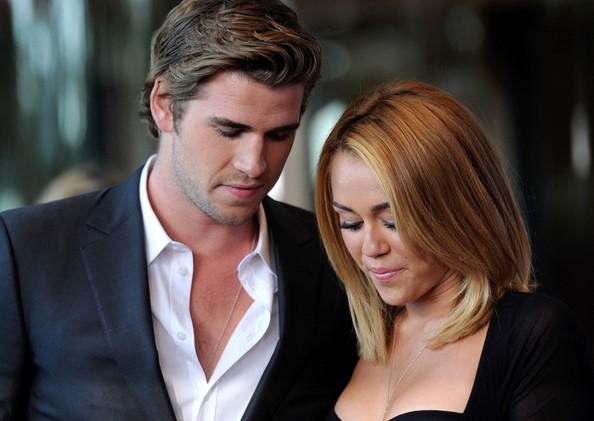 above picture found here
Tells the UK's dailymail: The 20-year-old singer and actress recently gushed about her relationship with Liam in the new issue of Cosmopolitan magazine. Asked what she values most in her life, she said she is most proud of her connection with her fiance.
'Number one is my relationship with Liam,' she said, contrasting their relationship to the ups and downs of her music career: 'That's what I feel the most confident in because you never know; there's so much hype behind my new record, but it could come out and, worst-case scenario, everyone f***ing hates it.'
The singer has also offered the following:
'I'll literally look at him and be like "You are hot, dear god!"' she said. 'The other day, I turned on the pool heater and it was steaming, and he walked outside and took off his clothes and jumped in the pool.
'I was like, "I'm gonna faint – the hottest guy of my life is in a steaming pool. This looks like a Playgirl shoot." So I took a photo and made it the background on my phone. My best friend grabbed my phone and was like, "Who's that? He is so hot!" That's my hubby!'
The possible hook up with January Jones comes off the heels of the actress calling time out on her relationship with writer/director Noah Miller.
The couple, who met on the set of their new film Sweetwater last July, are said to have split before their relationship even got off the ground.
A source told UsWeekly the Mad Men actress kept the break-up under wraps for a long period of time, adding that they were over 'a while ago'
At present Liam Helmsworth has yet to admit or deny rumors that something is amiss…
top image found here
below picture found here