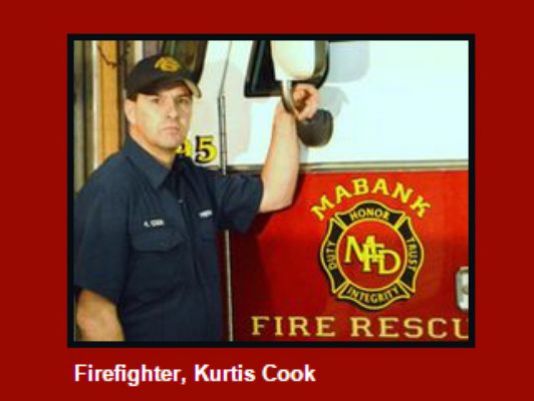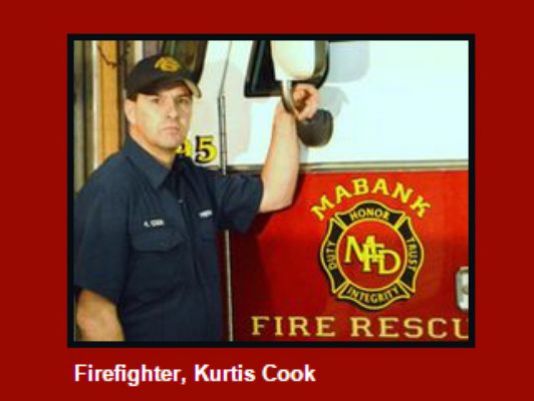 A comment left on Facebook praising the actions of Charleston shooting suspect, Dylann Storm Roof  has led to Kurtis Cook, a volunteer firefighter in Mabank, Texas being sacked.
The man's Facebook post stated that Roof '…needs to be praised for the good deed he has done.'
The post would lead to one commentator, Elliot Brown encouraging those that were offended to call Mabank fire department and report the firefighter.
Wrote the Charlottesville, Va. resident: 'Tell them their firefighter, Kurtis Cook, is making racist comments on Facebook and whatever else feels right to you. Be peaceful and kind even though his ignorance is hateful and angry.'
Soon after the comment came to be spotted on Thursday, Mabank Fire Department began an internal investigation which led to the outlet swiftly announcing that Kurtis Cook no longer worked at the fire department.
Told a statement by the fire department: 'The Mabank Fire Department Command Staff has terminated Kurtis Cook as a volunteer Firefighter permanently and has trespassed him from all Mabank Fire Department property. The Mabank Fire Department does not condone nor promote these type of actions or thoughts. On behalf of all members, the Mabank Fire Department offers our deepest apologies to all that were offended by his actions and comments.'
What do you think? Was the fire department out of line in firing an employee who was expressing an opinion? Evan an opinion that most of us would agree is mean spirited and highly distasteful? An opinion that came to be expressed outside of work ….
Franklin Bennett Roof receives Black Panther Party threats: 'We're coming to see you'
Christon Scriven: 'Dylann Roof planned to shoot up college campus. I hid his gun.'
Dylann Roof's racist manifesto found: Niggers are stupid and violent.
Dylann Roof nearly abandoned shooting cause his victims were nice to him
Did Dylann Storm Roof commit terrorism? The peril of calling a hate crime terrorism
Dylan Roof: 'I want to start a civil war then kill myself'
Charleston shooting victims identified: 'I will truly miss you my love'
Tywanza Sanders videos Dylann Roof before being shot dead
Dylann Roof boasted planning massacre: I am looking to kill a bunch of people
Dylann Storm Roof drug addict and proud racist.
Dylann Storm Roof drug addict and proud racist.
Who is Dylann Roof? Got a shotgun for his 21st birthday
Dylann Storm Roof pictures. Identified as the Charleston shooter