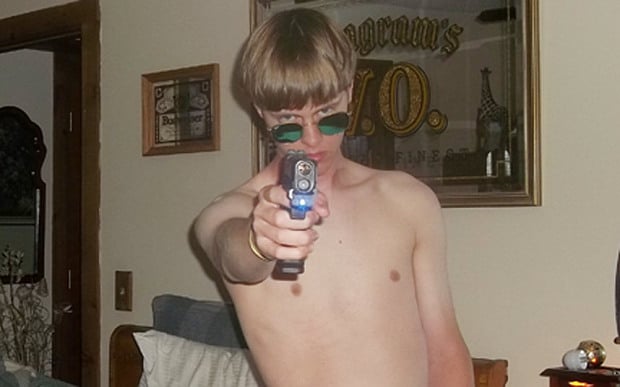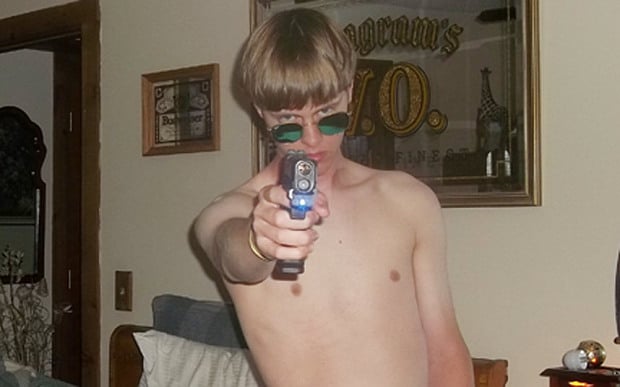 The father of Dylann Storm Roof, Franklin Roof has told that he has received a barrage of phone calls from black activist group, the Black Panther Party warning the man that 'I'm coming to see you real soon, buddy boy.'
Christon Scriven: 'Dylann Roof planned to shoot up college campus. I hid his gun.'
Dylann Roof's racist manifesto found: Niggers are stupid and violent.
Dylann Roof nearly abandoned shooting cause his victims were nice to him
Did Dylann Storm Roof commit terrorism? The peril of calling a hate crime terrorism
Dylan Roof: 'I want to start a civil war then kill myself'
According to a report via the nydailynews, the Charleston shooter's father called cops to his Columbia, South Carolina home at noon on Friday afternoon, telling he was afraid for his life.
Told a police report: 'The victim states that another individual claiming to be from the Nation of Islam called and stated that they wanted to interview him and make sure his whole family was there. The victim states he believes that these phone calls are implied threats.'
Later on Friday Franklin Roof called the police again, saying he was being threatened. Roof said that the calls have kept him from using his cellphone.
Added a police report: 'The victim states that whenever his phone is turned on, that he is constantly receiving calls from restricted numbers that are making harassing comments with implied threats to harm, with the intent to intimidate him and his family,'
'He has to keep his cellphone turned off in order to stop the calls from coming in. The victim is concerned for his safety as well as his family safety.'
This information comes just a day after it was revealed that Franklin Roof bought his son the gun he allegedly used for the massacre. He is also said to have subjected his wife Paige to a 'pattern of control and mental manipulation' that ended with a vicious assault against the woman.
Following the Charleston shooting, Franklin Bennett Roof who runs and owns a construction company released a statement where he expressed 'shock, grief and disbelief' over his son's involvement.
Since news of the shooting, cops have kept watch outside the father's two story house in a working-class area of Columbia.
Charleston shooting victims identified: 'I will truly miss you my love'
Tywanza Sanders videos Dylann Roof before being shot dead
Dylann Roof boasted planning massacre: I am looking to kill a bunch of people
Dylann Storm Roof drug addict and proud racist.
Dylann Storm Roof drug addict and proud racist.
Who is Dylann Roof? Got a shotgun for his 21st birthday
Dylann Storm Roof pictures. Identified as the Charleston shooter