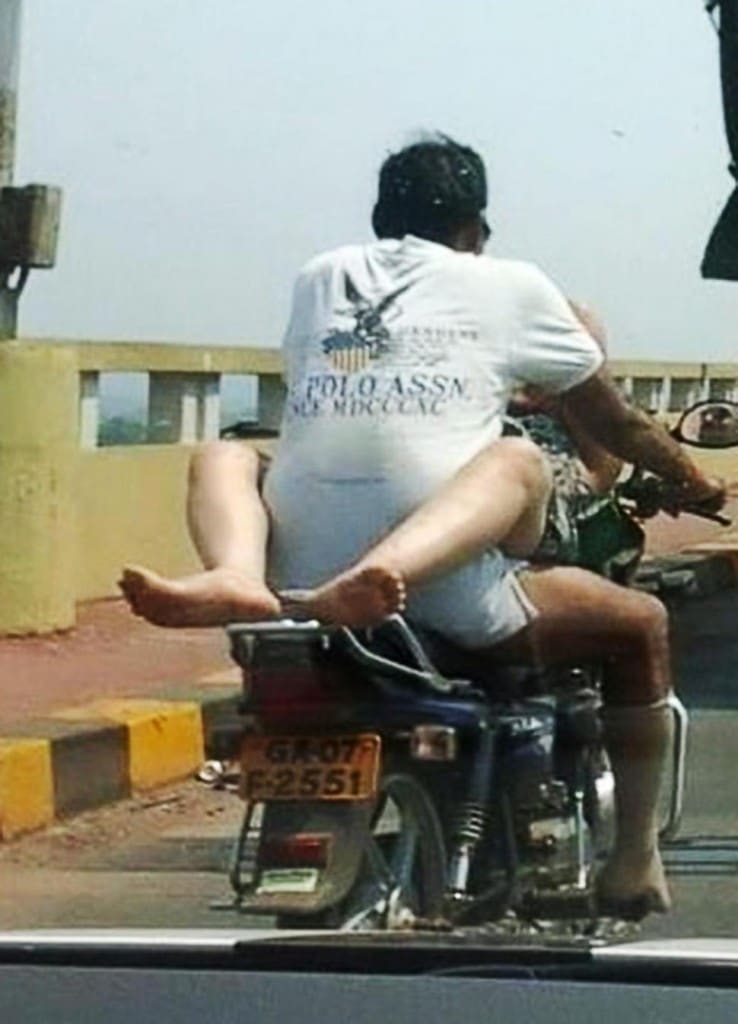 An Indian couple have been arrested after having sex on a rental motorbike as they cruised down a local scenic highway.
The couple's arrest came after a local politician took snaps and posted them on his Facebook account before going viral.
The image shows our collective hero wearing only a t shirt and socks whilst steering the bike and the visage of a woman straddling the man as her back rests against the bike's handlebars.
The politician, MP Vishnu Surya Wagh told that the incident took place as incredulous drivers looked on as the couple crossed a bridge over the Mandovi River in Goa, a beach destination popular with tourists.
Wrote the man on Facebook: 'Have sex riding a bike … No one will stop you … This is Goa … This broad daylight sex show took place right on the Mandovi bridge on Sunday afternoon.'
'Not a single policeman on the way to stop them. A passer-by happened to click this picture.'
According to a report via the nydailynews, cops eventually caught wind of the image and were able to track down the offending couple, who admitted renting the bike from a local outlet and having sex while driving.
The pair were fined 1000 Indian rupees, circa $16 USD.