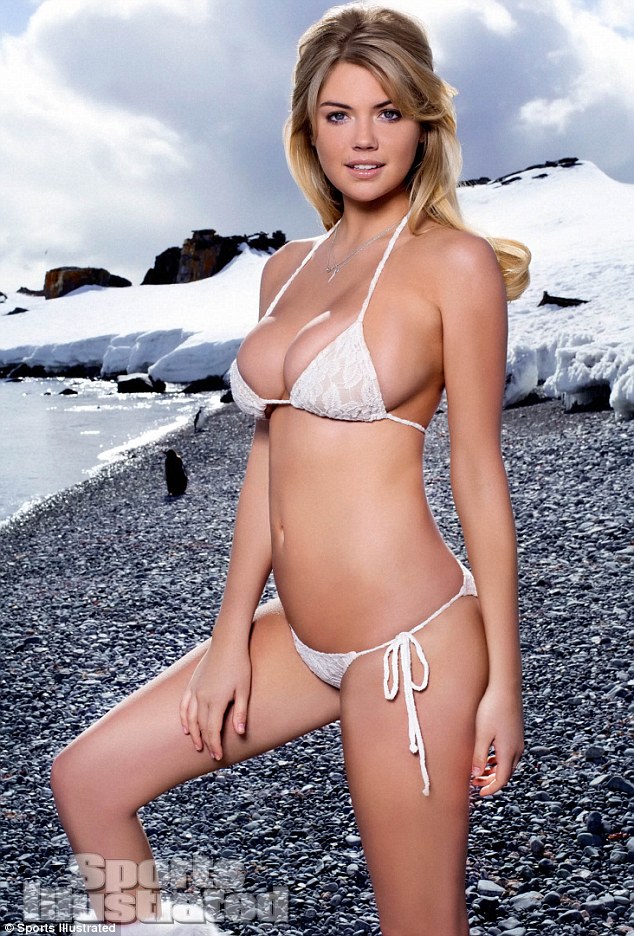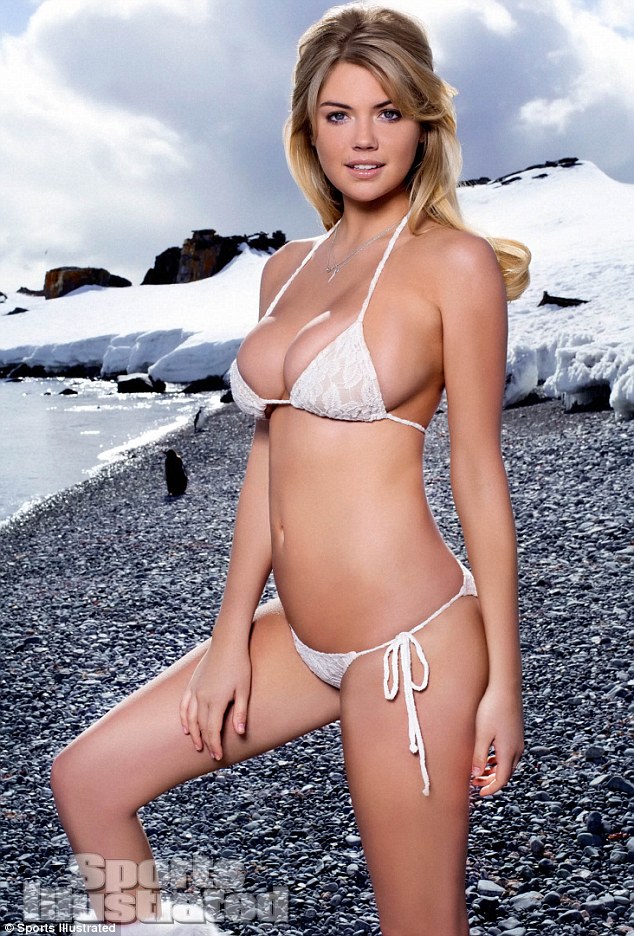 Poor Kate Upton, having to weather all that icy weather just to make sure you got the perfect picture…
20 year old Kate Upton has gone on to reveal that she suffered frostbite after shooting her second Sports Illustrated cover in Antarctica.
Her assignment involved having to strip off into a tiny white string bikini (can we all say ooh la la together?) on the shores of the South Pole, where the average high is around -49 degrees fahrenheit.
Told Upton the Today show: 'When I came back, I was like losing hearing and eyesight because my body was shutting down, it was working so hard to keep me warm.'
The blonde beauty added: 'It was freezing. I'm from Florida so, it wasn't great for me.
'Obviously, the pictures now, it's incredible. I can't believe we were all able to accomplish that.'
Visit NBCNews.com for breaking news, world news, and news about the economy
And judging from the pictures quite the accomplishment too!
After having told her mother of the unpleasant symptoms of her her shoot, her mother not too sympathetically replied: 'I told you not to go there.'
Then again judging from all the press leakings and the rabid attention to the cover it seems most of you are quite thrilled that Kate braved the hostile conditions to help put a nice smile on your face.
Kate Upton is the new face of Accessorize. Bikini sizzler.
Kate Upton stars for Vogue. Is high fashion ready to start featuring curvier girls?
Kate Upton fat: One day Kate Upton's metabolism isn't going to do the trick…
Kate Upton appears nude for Contributor mag. Was just a nobody until Sports Illustrated came along.
Kate Upton slams detractors for calling her fat. "I'll eat when I want to!'
Email chain reveals Skinnygossip blogger relents after calling Kate Upton fat.
Kate Upton gets dissing from pro thinspiration website: Huge thighs, no waist, big fat floppy boobs, terrible body definition
Video: Oh look! Courtney Stodden challenges Kate Upton in a bikini dance off…
Kate Upton's breasts star in new Terry Richardson video.
Video: Kate Upton's breast land on the cover of GQ's July issue.