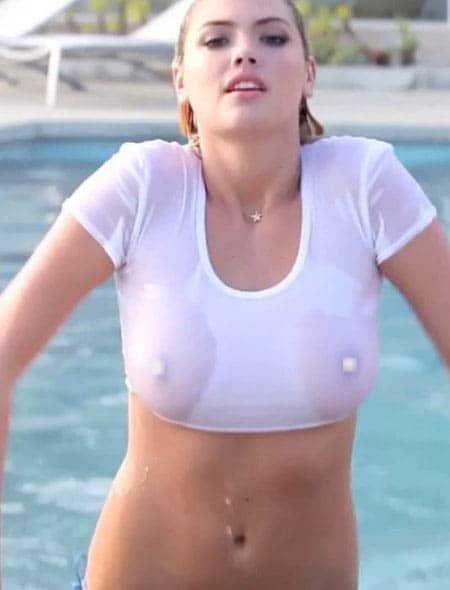 The yummy things that happen when you wear tight wet t-shirts.
Trying to decide who the cheap floozie is? Terry Richardson or Kate Upton.
It seems Kate and Terry can't resist each other as Kate gets to once again star in another sleazy re take of Terry Richardson's favorite wet dream scenarios. As usual expect to find very perky nipples, very bouncy breasts, a salivating Richardson in the background and as many gimmicks that is bound to make this video a new favorite after the old one got pulled and thankfully reinstated for only being borderline nude as opposed to full on naked.
Anyway enjoy recent outtakes from the recent GQ shoot starring Kate Upton and let' see how long you manage to last before you begin looking for a screwdriver to jam through your eyeballs…
Video: Kate Upton's breast land on the cover of GQ's July issue.