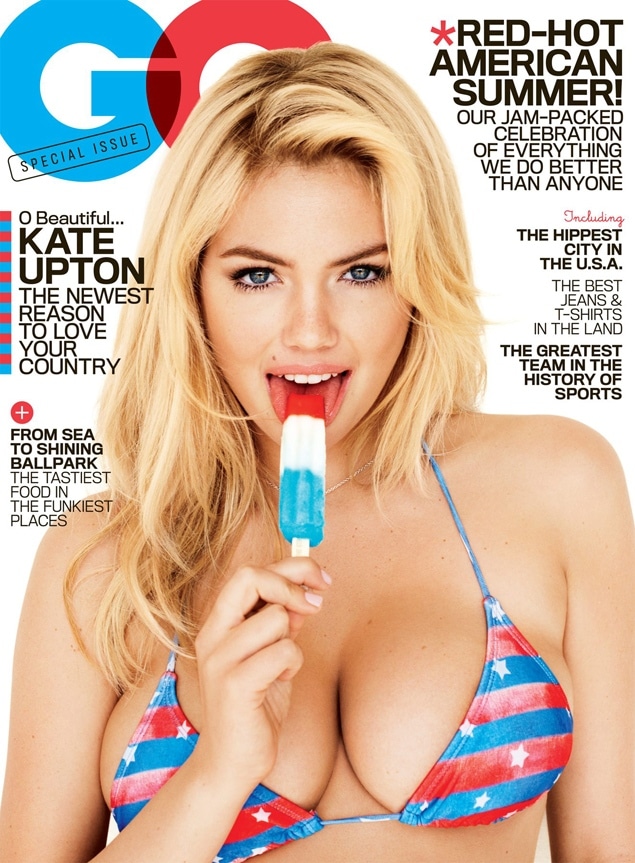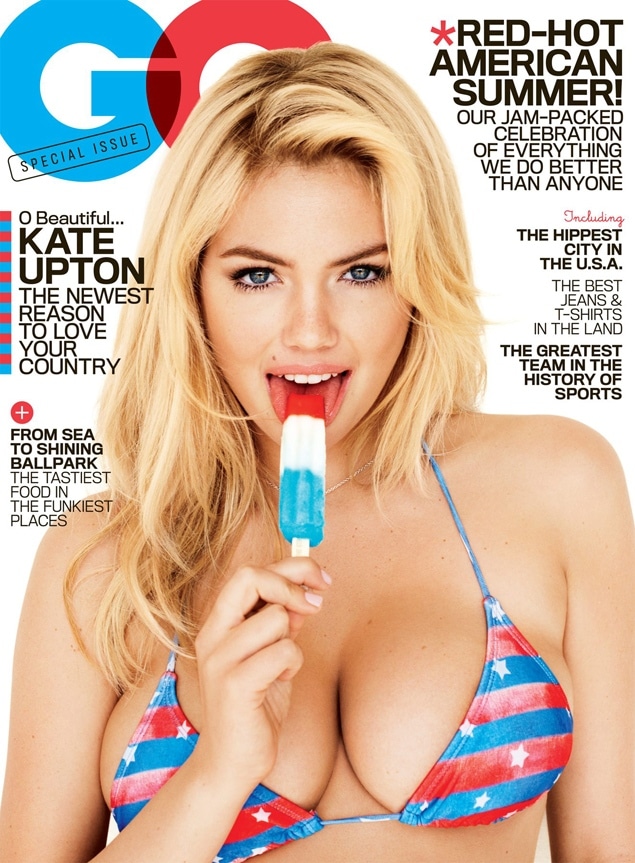 Kate Upton's breasts make another stellar appearance in new Terry Richardson video.
Kate Upton has something big in store to show you…
On off again big breasted or not model Kate Upton has found herself gracing GQ's July cover and judging from the cover shoot we should all be running indoors and be crying foul indecency. This is America after all the land of extremes, closet freaks and neo conservatives. But I'll take my good shit anyway I can on the news stand if you don't mind.
Reflects the bombshell (yes that was the best I could come up with bixches):
"It's like any job," she tells the July issue of GQ. "You find your strengths and play them up."
And she continues (cause you're salivating on yourself):
"For the GQ photo shoot, we were on the ride where the seat spins while the actual ride is spinning, and I'm wearing a one-piece," reflects the model regarding an incident during the shoot which saw her breasts explode in your imagination.
"And all of a sudden the whole entire top falls off! I'm holding myself, laughing, turning bright red, but a lot of people are watching, so they kicked us out of the Santa Monica Pier – it was so embarrassing."
Yes Katy, very embarrassing. I fell all over myself during my wet dream to run after your little itty bitty 2 piece thing.
Adds the model, who looked back on the accident with a laugh, "You wouldn't think that would happen with a one-piece!"
No never Kate. I could never ever imagine that shit happening except in my wet dreams. How about you?
And for those of who can never get enough of Kate, I've included her video with woman molester Terry Richardson, Cat Daddy which youtube took down stupidly momentarily before reinstalling it.