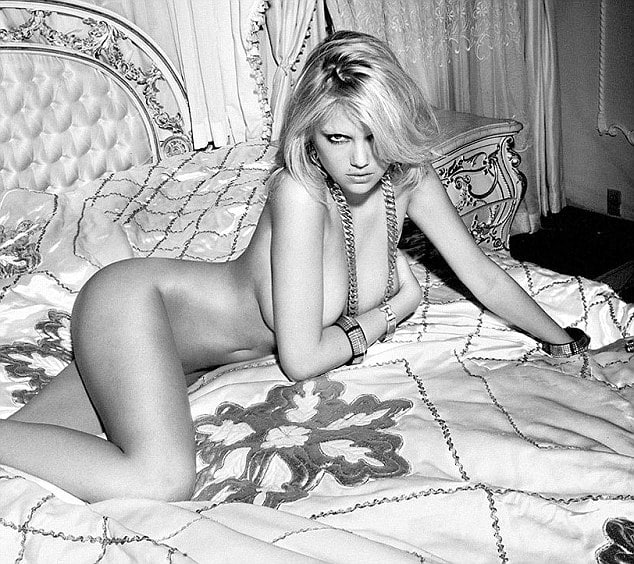 In a period of short time, 20 year old Kate Upton has gone from an obscure model who was shunned by the fashion industry to a big time model who managed to get her big break when she got the attention of the editors of Sports Illustrated (through her own self promotion mind you).
With her curvaceous figure being one for contention (how curvy is too curvy, then again why is that even a discussion to begin with?) Ms Upton once again tantalizes with her latest spread, this time for the August 2012 issue of Contributor Magazine. And she hardly disappoints.
Reflected the model recentlyafter she became the focal point of one website, skinnygossip (a thinspiration site, though many would argue it's a proanorexic site) critical barrage:
She said: 'My body is something that you have to work out and eat healthily for, but I'm not doing drugs or not eating. I want to enjoy life and I can't be enjoying life if I'm not eating and miserable.'
'It was hard when I was first in the industry and people were like, "No, you are fat." 
The model who has now since gone on to work for fashion mags (the exposure certainly helped), including Vogue and there have been murmurings of her involvement with Carine Roitfeld's new glossy, is hardly shy about returning to some of her more racy shoots. Then again with a killer figure and ingenue good looks (that would make Marilyn Monroe) proud who can blame her. Then again she was probably right in guessing it would get her back in the press. Right Kate?
Kate Upton slams detractors for calling her fat. "I'll eat when I want to!'
Email chain reveals Skinnygossip blogger relents after calling Kate Upton fat.
Kate Upton gets dissing from pro thinspiration website: Huge thighs, no waist, big fat floppy boobs, terrible body definition
Video: Oh look! Courtney Stodden challenges Kate Upton in a bikini dance off…
Kate Upton's breasts star in new Terry Richardson video.
Video: Kate Upton's breast land on the cover of GQ's July issue.