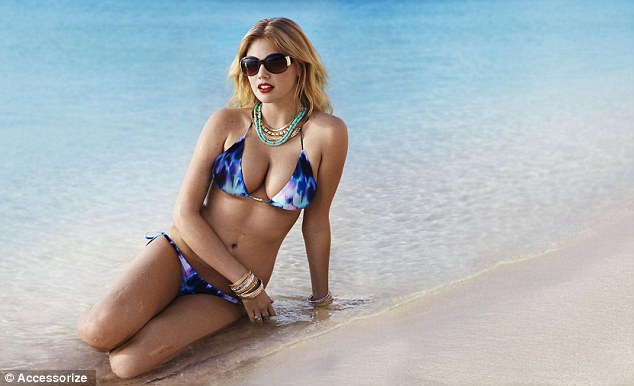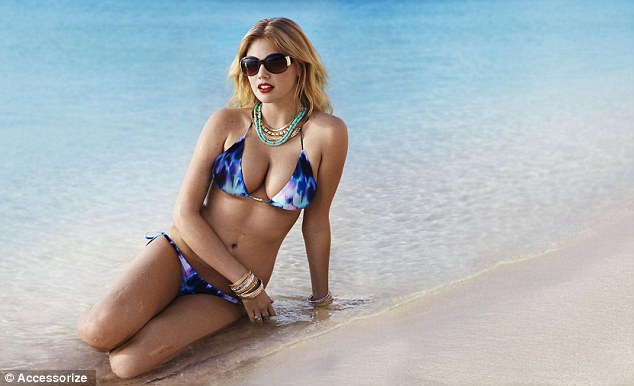 Kate Upton suffered frostbite on her Sports Illustrated shoot.
Kate Upton is laughing all the way to the bank thank you very much…
Kids there was a time in Kate Upton's life that she was persons non gratas in the fashion world but how sweet revenge is just 2 short years later as the curvy blonde continues to inspire the public's imagination with campaign after campaign behind her belt.
dailymail.co.uk: The Sports Illustrated girl dismissed by Victoria's Secret last year as having 'the kind of face anyone can go out and buy', she went on to land a coveted cover for Vogue Italia just months later. 
And now Kate Upton is embracing her curves once more as the new face (and killer body) of Accessorize's Spring/Summer collection.
The new campaign comes after nabbing another Sports Illustrated cover for a second year in a row. Not bad for a supposed outcast in the fashion ranks. The shoot which itself took ten days took place in Antarctica.
The Accessorize campaign as shot by famed photographer Josh Olins comes on the heels of of other uber models modeling for the line, including Claudia Schiffer, Lily Cole and Bar Rafaeli.
And how does the 20 year 5'11" model manage to keep it looking so fresh?
'My schedule can be pretty gruelling, but I always make time for fitness and relaxing. I get facials regularly when I'm in NYC, and my trainer helps me to plan work outs when I'm traveling. 
A lot of sleep and water is important too, especially when adjusting to time changes.'
Upton's cover is set to be officially unveiled this upcoming Monday night on TV on CBS' "Late Show with David Letterman."
Not bad for a fashion outcast…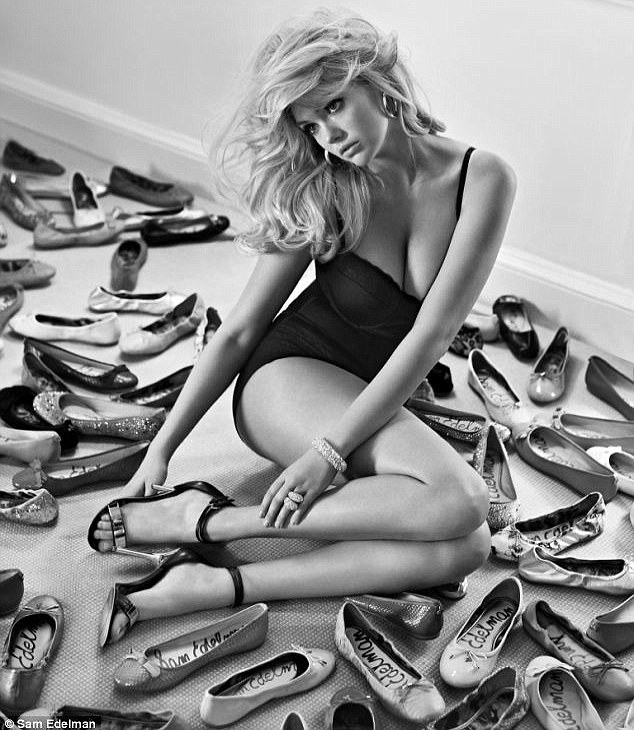 Kate Upton stars for Vogue. Is high fashion ready to start featuring curvier girls?
Kate Upton fat: One day Kate Upton's metabolism isn't going to do the trick…
Kate Upton appears nude for Contributor mag. Was just a nobody until Sports Illustrated came along.
Kate Upton slams detractors for calling her fat. "I'll eat when I want to!'
Email chain reveals Skinnygossip blogger relents after calling Kate Upton fat.
Kate Upton gets dissing from pro thinspiration website: Huge thighs, no waist, big fat floppy boobs, terrible body definition
Video: Oh look! Courtney Stodden challenges Kate Upton in a bikini dance off…
Kate Upton's breasts star in new Terry Richardson video.
Video: Kate Upton's breast land on the cover of GQ's July issue.