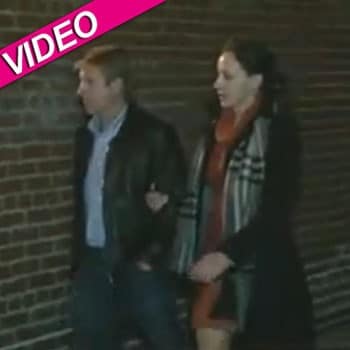 Jill Kelley would like to assure you she's not broke yet and has no plans on releasing a best seller book for now.
Jill Kelley, Florida socialite has tacky painting of herself and husband. But do you care?
David Petraeus' wife threatens divorce as she demands to know how many other women he has slept with.
Jill Kelley's twin sister Natalie Khawan hires celebrity lawyer Gloria Allred. But why?
Paula Broadwell emails had Jill Kelley scared for her life. Death threats?
Paula Broadwell regrets her affair with David Petraeus. Will the public buy it?
Paula Broadwell, David Petraeus mistress returns home with her husband. Still together for now.
Jill Kelley would like to remind you that Paula Broadwell is a criminal.
Oh really? Jill Kelley got to visit the White house three times in the last three months with her twin sister. But how?
Jill Kelley writes pleading emails to Tampa mayor claiming she is receiving threats all night.
So what's Fred Humphries the shirtless FBI agent really hiding?
Paula Broadwell's emails to Jill Kelley revealed. Very catty indeed…
David Petraeus affair scandal part of a White House cover up?
David Petraeus' wife can't believe the shame Paula Broadwell has caused.
Perhaps in a sign that she wont be fenced in by the media who has gone into rampant frenzy mode pursuant to Paula Broadwell's illicit affair that toppled CIA chief David Petraeus, Paula Broadwell yesterday chose to turn up in public with her husband, Dr Scott Broadwell.
Since revelations of the affair, speculation was rampant as to how Paula Broadwell's husband, a radiologist would handle news of the affair, whilst he and her abandoned their Charlotte, North Carolina home to instead stay at Paula Broadwel brother's plush Washington DC abode.
That said the Broadwell's chose to make a public outing yesterday, the first time since news of the affair where the couple have been publicly seen together.
Reports radaronline: Early Saturday evening, the two drove together to her brother's home in the Washington, DC suburbs, and then walked arm-in-arm from the car to the front gate, as seen on CBS Evening News.
It is understood the affair between Paula Broadwell and former CIA chief David Petraeus began whilst Mrs Broadwell began working on a biography on Petraeus, which was only later exposed when Florida socialite Jill Kelley complained of disparaging emails sent to her. The emails investigated by FBI agent Fred Humphriesled to the revelation that the secret sender was Paula Broadwell which in turn led to the FBI coming across sexually charged emails going back and forth between herself and Petraeus.
Since news of the affair broke, Jill Kelley has gone on to call Paula Broadwell a criminal and stalker, whilst the media to her deep chagrin remains camped outside her Tampa, Florida mansion as developments materialize.
Petraeus in turn has now resigned as the head of the CIA, whilst Paula Broadwell is under continuing investigation by the FBI and the intelligence community whilst socialite Jill Kelley has been banned from MacDill AFB in Tampa where she met Petraeus.
Ultimately one can only speculate what repercussions Paula Broadwell will suffer as her rising star quality has been battered and whether she can ever ascend the privileged perch that both she and Jill Kelley both once enjoyed before their very private cat and mouse game became a very public one….