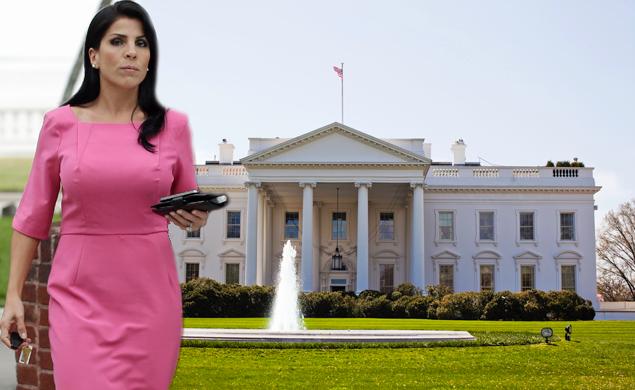 David Petraeus' wife threatens divorce as she demands to know how many other women he has slept with.
Jill Kelley's twin sister Natalie Khawan hires celebrity lawyer Gloria Allred. But why?
Paula Broadwell emails had Jill Kelley scared for her life. Death threats?
Paula Broadwell regrets her affair with David Petraeus. Will the public buy it?
Paula Broadwell, David Petraeus mistress returns home with her husband. Still together for now.
Paula Broadwell, David Petraeus mistress turns up in public with husband.
Oh really? Jill Kelley got to visit the White house three times in the last three months with her twin sister. But how?
Jill Kelley writes pleading emails to Tampa mayor claiming she is receiving threats all night.
So what's Fred Humphries the shirtless FBI agent really hiding?
Paula Broadwell's emails to Jill Kelley revealed. Very catty indeed…
David Petraeus affair scandal part of a White House cover up?
David Petraeus' wife can't believe the shame Paula Broadwell has caused.
Jill Kelley is now really pissed off with Paula Broadwell…
Florida socialite Jill Kelley has gone on the offensive this weekend by branding her nemesis Paula Broadwell a criminal and is now blaming her for having turned her life upside down as the media continue to descend on her Tampa front lawn.
To date Mrs Kelley has fruitlessly petitioned Tampa mayor Bubba Buckhorn to have the media removed citing 'diplomatic immunity' but that too has been scoffed off by those who can't believe Mrs Kelley, at the end of the day a common housewife, gaul to even ask for such a request.
Then again that may be part of the problem as the upwardly mobile socialite to date has as some have suggested used her buxom looks and chatty persona (she is said to have exchanged a mere , sarcasm noted, 20-30 000 email exchanges between herself and General John Allen, many of which have been said to be laced with sexual innuendo depute Mrs Kelley's denial that anything improper is going on between her and the General) to secure privileges that to many would be quite unimaginable.
In fact commentators are aghast that Mrs Kelley was able to secure three back to back visits to the White house with her twin sister, Natalie Khawam with two of those instances involving sit down dinners. The fact that she was able to persuade an FBI agent, Fred Humphries (who wasn't adverse to sending Mrs Kelley topless pictures of himself)  to pursue a high level investigation into a volley of disparaging emails she had received from Paula Broadwell urging her to back off on former CIA chief, David Patreaus, her illicit paramour at the time, has also raised eyebrows as the FBI typically does not involve itself with civilian matters and disputes.
Since being holed up in her Florida mansion Mrs Kelley has once again, as recently as this Wednesday pleaded to Tampa mayor Bubba Buckhorn whom she has on many occasion entertained at her manor to put an order to police to have the media forced off the grounds surrounding her property to no avail. In the email correspondences since released Jill Kelley asserts that "the truth will one day prevail."
The UK's dailymail notes that the emails are the second instance of her trying to exploit her 'position' – after she called the police asking for 'diplomatic protection' from the media due to her role as honorary consul to South Korea.
'I'm an honorary consul general, so I have inviolability, so they should not be able to cross my property,' she told the 911 operator. 'I don't know if you want to get diplomatic protection involved as well, because that's against the law to cross my property because, you know, it's inviolable.'
Reflects one reader on the web: Please! Jilly Kelley, her twin and Paula Broadwell are all, self promoting, attention seeking, drama queens. . Now they want the press to leave them alone once they start uncovering unflattering, questionable things about them? Too bad, — you wanted attention; you're getting it — Just not the kind you might have wanted. And what's with the twin sisters wonky tilted head poses?
At present Mrs Kelley has chosen to reiterate her sentiments that Paula Broadwell is a "criminal who stalked her family." Interestingly Paula Broadwell has not publicly appeared since the David Petraeus scandal came to light, having instead chosen to keep a low profile at her brother's home in Washington.D.C. Can anyone guess why?