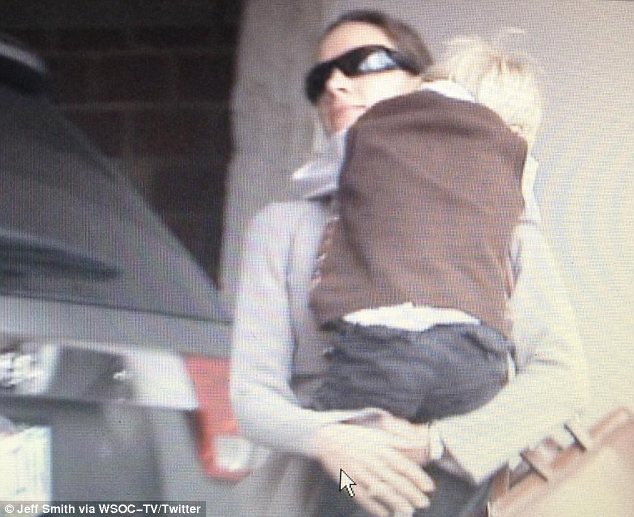 Jill Kelley would like to assure you she's not broke yet and has no plans on releasing a best seller book for now.
Jill Kelley, Florida socialite has tacky painting of herself and husband. But do you care?
David Petraeus' wife threatens divorce as she demands to know how many other women he has slept with.
Jill Kelley's twin sister Natalie Khawan hires celebrity lawyer Gloria Allred. But why?
Paula Broadwell emails had Jill Kelley scared for her life. Death threats?
Paula Broadwell regrets her affair with David Petraeus. Will the public buy it?
Paula Broadwell, David Petraeus mistress turns up in public with husband
Jill Kelley would like to remind you that Paula Broadwell is a criminal.
Oh really? Jill Kelley got to visit the White house three times in the last three months with her twin sister. But how?
Jill Kelley writes pleading emails to Tampa mayor claiming she is receiving threats all night.
So what's Fred Humphries the shirtless FBI agent really hiding?
Paula Broadwell's emails to Jill Kelley revealed. Very catty indeed…
David Petraeus affair scandal part of a White House cover up?
David Petraeus' wife can't believe the shame Paula Broadwell has caused.
Paula Broadwell, the woman in the center of a scandal that led to CIA chief David Petraeus handing his resignation after it was disclosed he was having an affair with her is said to have returned to her home in Charlotte, North Carolina with her husband and their two sons.
At the time when news first broke of Paula Broadwell's involvement with David Petraues, Paula Broadwell and her husband, Dr Scott Broadwell decided rather than returning to their Charlotte home where reporters had begun to amass to instead seek the sanctuary of her brother's home in Washington DC were they have largely remained out of public sight since when the scandal first broke.
Nevertheless it seems the Broadwell's in a show of strength have decided to save face when they were both spotted togetheryesterday evening and again today as they arrived back to their family home in Charlotte.
Since revelation of the Paula Broadwell affair became public, questions were asked what would become of Paula Broadwell as it is generally understood she has had aspirations within political office but now that is all up in the air given what many perceive to be her now tarnished reputation.
What also is up in the air is the status of her relationship with Dr Scott Broadwell, a radiologist, as questions are beginning to be asked as to the nature of their relationship and how to date he has chosen to stand by his wife's side since news of the affair first broke, leading some to wonder whether he knew of the affair before it went public, had chosen to overlook it or even if the couple have an open relationship?
To date FBI sources have told ABC News that large volumes of classified documents were found on Paula Broadwell's computer in her Dilworth home which may or may not perjure her and lead to action against her or David Petraeus taking place.
Upon returning to their home in Charlotte, North Carolina today, reporters asked Dr Scott Broadwell the following: 'Is there anything at all you'd like to say, Scott? Now's your chance, this is it.'
According to WSOC-TV, it is said after initially pausing for a moment, he then chose to simply reply: 'No comment at this time.' 
He later returned to the driveway to take groceries out of the car and joked with reporters, saying: 'I'll be out here Tuesday taking out trash, if you want to shoot that.'
Paula Broadwell on the other hand it is said chose to maintain her silence, choosing instead not to answer reporters as she and her husband pulled up in their SUV. At the time she was described to be wearing large sunglasses that covered up her face.
Friends and family of the pair have told reporters in the wake of the affair that the Broadwells had built a happy home in Charlotte, where they live with their two sons, Lucien 6, and Landon, and how the couple 'love to do Crossfit, run, ski and surf together.' 
Since their return to their home in Charlotte, North Carolina, Paula Broadwell has maintained her silence, choosing instead not to answer reporters when she pulled up in an SUV,
Since news of the affair broke plans to have a birthday party for Paula Broadwell were cancelled and for now the couple who were said to have been enjoying a get away at the Middleton Inn in Little Washington, Virginia when news of the affair became public have chosen for now to hunker down and to date have not addressed any speculation as to the nature of their relationship, or for that matter the exact nature of Paula Broadwell's relationship with David Petraeus. Although that may change now that the family have chosen to return to their Charlotte home as Dr Broadwell intimated a public statement would be forthcoming.