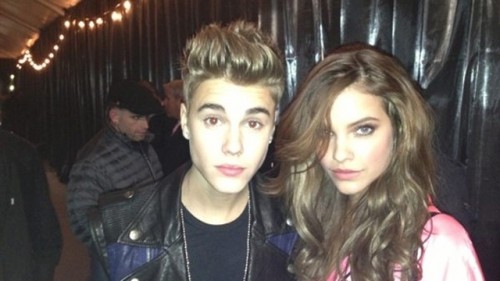 Justin Bieber is ditched by Selena Gomez after ten minute dinner date.
Justin Bieber and Selena Gomez back together. Sleeps over her house…
Justin Bieber not sure whether to go back to Selena Gomez or bang Victoria Secret models.
Justin Bieber and Selena Gomez spotted together at NYC hotel. Reunited?
Justin Bieber's model girlfriend Barbara Palvin already has a boyfriend.
Justin Bieber wants Selena Gomez back after Barbara Palvin dumps him.
Justin Bieber got his marching orders from Selena Gomez last week. Too immature…
Has Justin Bieber split from Selena Gomez? Seen going out with Victoria's Secret model…
Oh really? Justin Bieber tries to get Victoria's Secret model phone numbers…
And these were the hawt bixches that turned up to Victoria's Secret after party…
Justin Bieber couldn't resist eye balling all those Victoria's Secret models…
It looks like the final straw for Justin Bieber's on and off girlfriend Selena Gomez may have according to sources close to radaronline have something to do with the Biebs posting images of him hanging out with Victoria's Secret models. Not helping the Bieb's cause was reports that he was chasing models numbers and even him taking out VS model Barbara Palvin to a Broadway show, which hardly sat well with Selena Gomez who's been repeatedly rebuffed by the Biebs.
radaronline: ….pals close to the one-time couple saw it coming and exclusively tell RadarOnline.com that exhaustion, jealousy and a busy work schedule are to blame.
"I can tell you that right now the biggest debate over at Team Selena is whether or not she should unfollow Justin on Twitter," the source said.
"Both of them used Twitter to send vague messages to each other, but one of the last straws was when a photo of Justin surrounded by Victoria's Secret models was posted."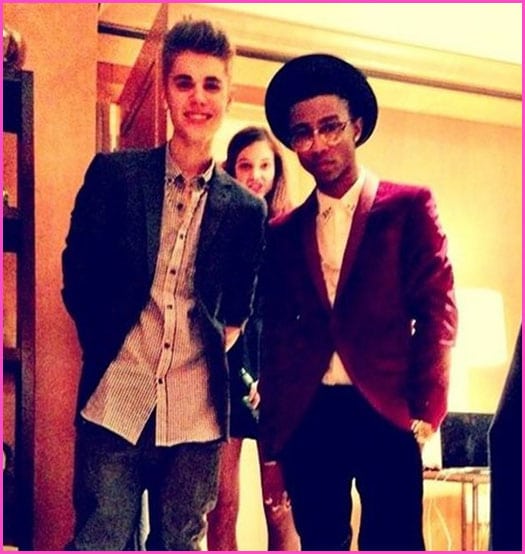 Which raises the question, was the Biebs just been obstinate when he chose to be giddily seen in pictures with the VS models or was this his vague way of getting back at Selena Gomez who it is said gave our collective hero the chop last week over trust and maturity issues?
"Selena was pissed and immediately texted Justin, which caused the friend to delete the tweet," the insider revealed.
"But not before Selena retweeted the photo of Justin and the Victoria's Secret model with the caption '…' which she later deleted."
Radar go on to assert that Selena may have nonetheless chosen to stick it out with the Biebs cause his good shit is good news for her brand, but that too may no longer be a concern as she is beginning to now find her own legs and momentum, thus rendering Biebs on thin ice.
"When they originally started dating, Justin was a boy entertaining young girls, and now he's a man surrounded by Victoria's Secret models…and Selena doesn't like that," the source said.
"But it looks good for Selena that Justin is already out on the prowl because it puts her in the position of being the victim in the split."
Victim? Hmm, that ought to get Jelena fans rooting hard for Selena or will it? Reiterated the Biebs over the weekend:
"I don't know what to say. I don't know what's going on in my life. To even assess that it doesn't make sense 'cause I have not made any comment."
So much for young love when you're too busy watching over your shoulder to see how your ratings are going…