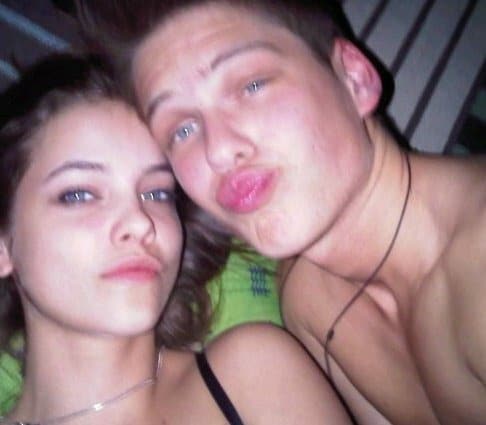 Justin Bieber is ditched by Selena Gomez after ten minute dinner date.
Justin Bieber and Selena Gomez back together. Sleeps over her house…
Justin Bieber not sure whether to go back to Selena Gomez or bang Victoria Secret models.
Justin Bieber and Selena Gomez may have broken up because of Barbara Palvin picture. The last straw…
Justin Bieber and Selena Gomez spotted together at NYC hotel. Reunited?
Justin Bieber wants Selena Gomez back after Barbara Palvin dumps him.
Justin Bieber got his marching orders from Selena Gomez last week. Too immature…
Has Justin Bieber split from Selena Gomez? Seen going out with Victoria's Secret model…
Oh really? Justin Bieber tries to get Victoria's Secret model phone numbers…
And these were the hawt bixches that turned up to Victoria's Secret after party…
Justin Bieber couldn't resist eye balling all those Victoria's Secret models…
It looks like Justin Bieber's model gal pal Barbara Palvin backed off quick fast after fans began pulverizing her this weekend, outraged and in disbelief that she could have gotten in the way of Justin Bieber and Selena Gomez's love affair.
Nonetheless it appears 19 year old Barbara Palvin was never in the hunt in the first place when she tweeted to nervous Bieber and Selena fans that she wasn't looking to go after Justin and that in fact she already has a boyfriend thank you very much.
Tweeted Barbara Palvin:  'hey everyone, please calm down. he is all yours!! 

 please'
But as the outrage continued a ruffled Barbara found herself having to go back on twitter again to calm the Beliebers: "Last time im saying it. please calm down.there is nothing going on w him.i met him and did a pic w him. wouldnt u do the same?:)"
And in case Bieber fans want proof that Barbara wasn't after Justin there's the news she's happily involved with her long term boyfriend Kristof Somfai who hails from Bulgaria.
Reports fandaily: Kristof Somfai also from Budapest, Bulgaria has been dating the sexy Victoria's Secret model for quite some time, some rumored they have broken up but it was Palvin who denied the split and said they were still pretty much together and loving each moment they have together.
As for Kristof Somfai's iography I can tell you that this baby-blue-eye Bulgarian recently graduated from the Szinyei Merse Pal Gimnazioun in Budapest and just enrolled at the IBS that stands  for International Business School of Budapest. he has one sister Dora Somfai.
Of course Bieber fans might be worried that Barbara might try to make another try for their Bieber given the supposed on and off nature of Barbara's love affair with Kristof.
For more pictures of Barbara and Kristoff click on fandaily's link above.