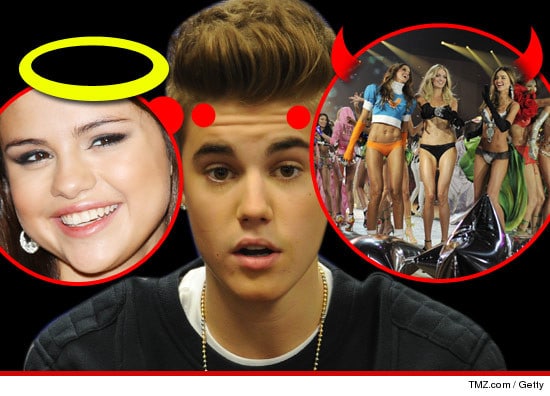 Justin Bieber is ditched by Selena Gomez after ten minute dinner date.
Justin Bieber and Selena Gomez back together. Sleeps over her house…
Justin Bieber and Selena Gomez may have broken up because of Barbara Palvin picture. The last straw…
Justin Bieber and Selena Gomez spotted together at NYC hotel. Reunited?
Justin Bieber's model girlfriend Barbara Palvin already has a boyfriend.
Justin Bieber wants Selena Gomez back after Barbara Palvin dumps him.
Justin Bieber got his marching orders from Selena Gomez last week. Too immature…
Has Justin Bieber split from Selena Gomez? Seen going out with Victoria's Secret model…
Oh really? Justin Bieber tries to get Victoria's Secret model phone numbers…
And these were the hawt bixches that turned up to Victoria's Secret after party…
Justin Bieber couldn't resist eye balling all those Victoria's Secret models…
Would you hit it too?
Oh dear to be rich, plastic coated good looking and to drive around in an armored sports car, this it seems is Justin Bieber's lot as he grapples whether to reunite with Selena Gomez or resume chasing supermodels in the hope his ass gets some real uptown action.
According to tmz the on and off couple (yes the tears are percolating as I write) met up this past Sunday but once again weren't able to come closer to a resolution as Selena isn't too pleased with the Biebs penchant for trying to get the upgrade arm candy on the sly.
tmz: And, we're told, Justin is privately conflicted about getting back with Selena — he's still into her, but he also likes the idea of messing around, and he's saying the supermodels he's been hanging out with are tempting.
Yes Biebs they sure are tempting, even a rising star like you is entitled to put away a few supermodels before calling Selena your one and only. Assuming she don't mind putting up with your shit.
According to page 6 the couple after meeting each other briefly Sunday early evening then went on separate ways where they held respective court with their own posses.
page6: On Sunday, the teen heartthrob went to the Upper East Side's Philippe Chow, where he watched the Jets game with a group, sources said. Our spies saw Bieber slip into a private dining room with about 20 friends and security guards. After the Jets' loss, the pop munchkin exited the eatery just before rocker Chris Cornell and his Soundgarden bandmates sauntered in. Meanwhile, sources tell us Gomez ventured to SoHo club WiP on Sunday night to enjoy her own singledom.
Kids does it really look like the Biebs or Selena are really hurting for each other or is this just a masquerade attempt to resuscitate their teeny bopper brand as you and I desperately turn the next page of the Jelena tabloid drama specially marketed for the lonely hearts club of America….