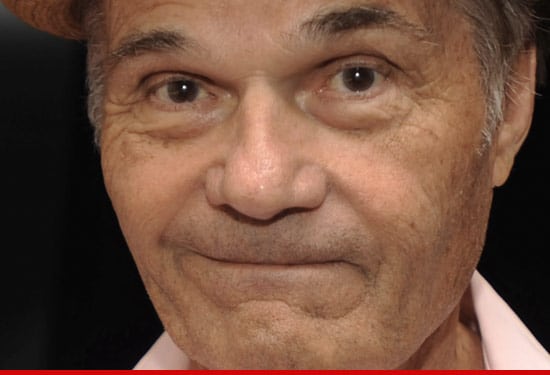 All Fred Willard wanted to do was enjoy the film in peace and quiet and now everyone had to ruin it for him. Damn bixches!
Personally I have never understood why anyone would want to go to an adult theater knowing full well that the law actually forbids them from spanking one's monkey, thus essentially ruining the real gist of the movie's ongoing climaxes (no pun of course intended) but try telling that to Fred Willard who thought he could pull a fast one and quickly spank the monkey when he was not suppose to. Can someone please explain to Fred that the internet exists and if he takes the time to look he'll come across some 40 billion porn sites from which to jerk off in the privacy of his home. But then again I suspect the performer in Fred couldn't resist a live rodeo show…
Busted by vice cops (see kids, learn from Fred, resist the urge to spank that bixch in public, even when the urge is too overwhelming) at Hollywood's Tiki Theater the 72 year old (yes kids, Fred can still get that bixch up) was literally caught with the salami between his hands getting a severe thrashing.
Fred subsequently found his ass getting arrested and taken in to police custody.
For those of you scratching their heads about Fred's most memorable performances (besides last nights) Fred is best known for his gutsy performances in 'Best in show,' 'For your consideration,' 'American wedding,' and 'Everybody loves Raymond.'
For those of you also curious as to what films Fred was jerking off to (I know such vulgar language bixches) the 3 films in rotation at the Tiki theater last night included: "Follow Me 2," a XXX parody of "The Client List," and "Step Dad No. 2."
Will you be turning up to the Tiki Theater later tonight yourself?
above image found here