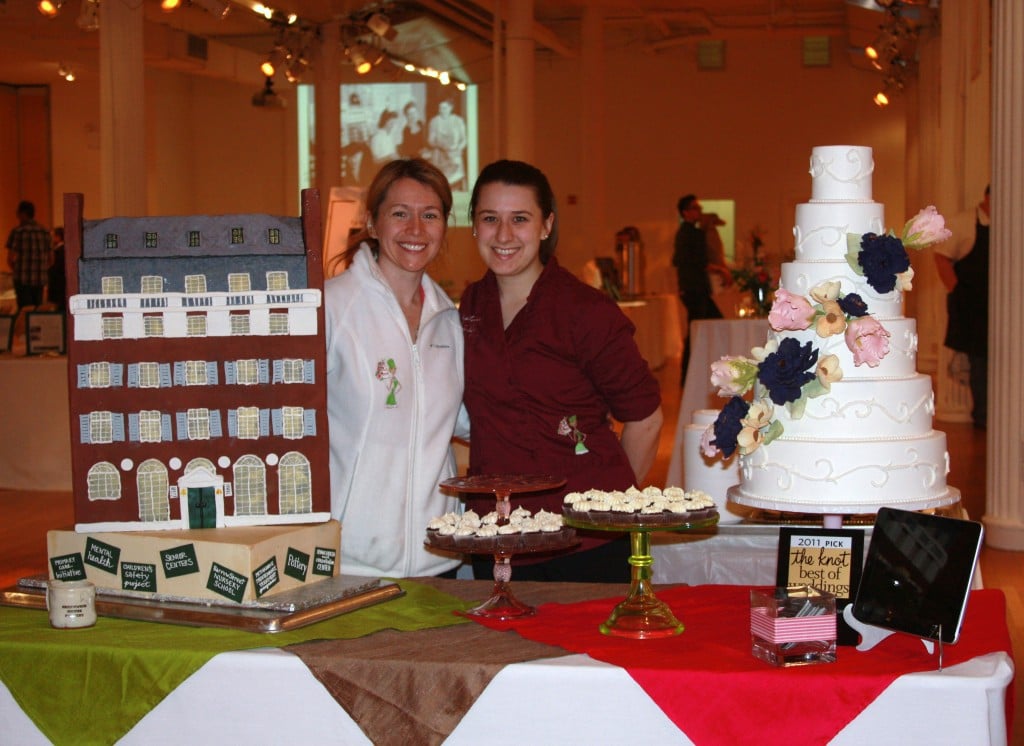 Nearly 600 people gathered at the Metropolitan Pavilion on Monday, March 12 for the annual benefit that has evolved over its 10 year history into one of the premier foodie events of the year. The 2012 Taste of Greenwich House raised more than $180,000 for the vital programming Greenwich House provides.
Unique dishes from 30 of New York City's finest eateries were on display, many served personally by the chefs. Mike Price, Market Table; Chris Siversen, Maritime Parc; Jonathan Waxman, Barbuto, and Simpson Wong, Wong were just a few of the amazing chefs in attendance. Favorite dishes included spring lamb on parmesean crostini with shaved asparagus; confetti donuts with meyer lemon glaze; caviar pie and rabbit ballottine with peas, ham and spring onions.
Chef Joey Campanaro of The Little Owl joined forces with Bruce Sanderson, Senior Editor of Wine Spectator, at the VIP lounge to kick off an evening of the best eats east of the Hudson River with a tasting of Nicolas Feuillate champagne and a food pairing.
VIP Chef Joey Campanaro said, "I am proud to be a part of A Taste of Greenwich House. Not only is it an opportunity for people to have a unique culinary experience, but it is a true community event that emphasizes how we can each use our talents for the greater good. Greenwich House provides so much to New York; it is fulfilling to be able to support them on this special night."