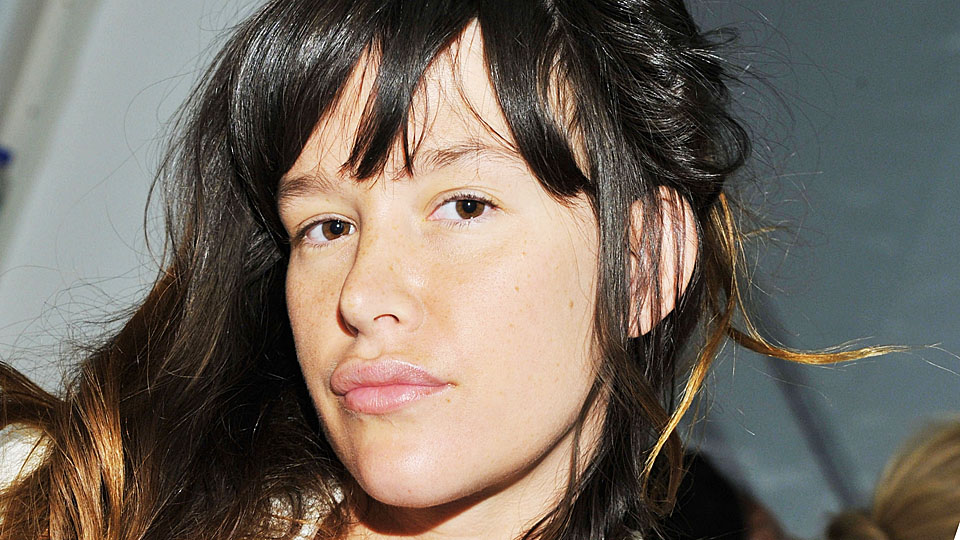 Kids, in commiseration with Paz de la Huerta tonight me and the chipmunks, Fyodor and Mazeltov have taken to walking around in nothing but g-strings, smeared lip stick (ruby red if you must know), a crust of blush and a gallon of moonshine hanging off our lapel. The tears to be sure are heavy and show no sign of abating….
perezhilton: It was confirmed today that Lucy Danziger, played by Paz de la Huerta, will not be coming back from her cigarette formula run in season three of Boardwalk Empire. Now, Michael Shannon's Van Alden will have to take care of their baby all by his lonesome.
While HBO has yet to comment on the decision, we imagine it was nothing more than a creative one and since she didn't get whacked…
A creative one? Kids when was the last time Spaz was anything but creative? From buxom fist fights with our Lilo, the pavement, the moonshine bottle and her lip gloss. Being creative is Spaz's middle name.
Never mind them vermin don't understand what they're doing by giving Paz the heave ho. It's only a matter of time before she reinvents herself as the thing she has always wanted to be; a one stop all you can drink and smear lounge gossip chat show host dedicated to anything that reeks of the incredulous and self possessed. It's bound to be a winner…just bring your camera and lipstick blush.
The five worst dressed hawt bixches of the Emmy's.
Paz de la Huerta came disguised as a sober drunk at last night's Emmys.
It's time to meet Friday morning's hawt mess: Paz de la Huerta and her hangover…
Paz de la Huerta disrobes for Esquire Magazine.
Guess which drunk bitch this is?
My hero Paz got arrested last night for starting a drunken brawl.
Paz de la Heurta would like to point out to you her dress always matches her lipstick.
Did Paz de la Huerta really get stone drunk and flash her nipples at the Golden Globes?