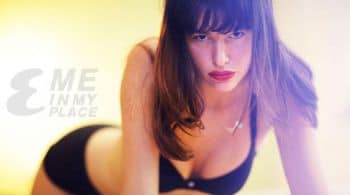 Pouting and reflecting on a broken upbringing.
In this month's Esquire magazine, the journal does a photo retrospective of the scandalous actress, Paz de la Huerta where she spent much time inhabiting whilst growing up. As you might have wondered, the actress hints at degrees of disharmony, which if by judging at current controversies seem to still remain with her. That said, if the internal sensibilities of this woman have been wounded, then at the very least her external qualities do a great job of compensating- but then again isn't this the secret to every great actress?
Beauty and pathos always seem to make a bittersweet entrance…
MY HERO PAZ GOT ARRESTED LAST NIGHT FOR STARTING A DRUNKEN BRAWL.
PAZ DE LA HEURTA WOULD LIKE TO POINT OUT TO YOU HER DRESS ALWAYS MATCHES HER LIPSTICK.
DID PAZ DE LA HUERTA REALLY GET STONE DRUNK AND FLASH HER NIPPLES AT THE GOLDEN GLOBES?
THE BEST AND WORST DRESSED OF THE 2011 SAG AWARDS.