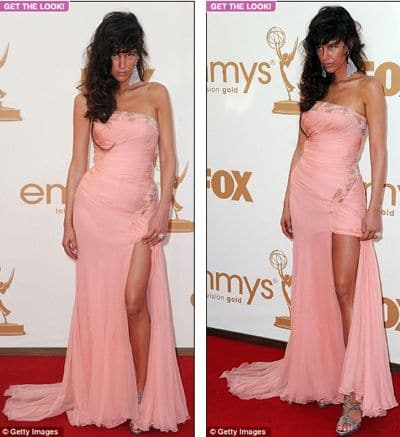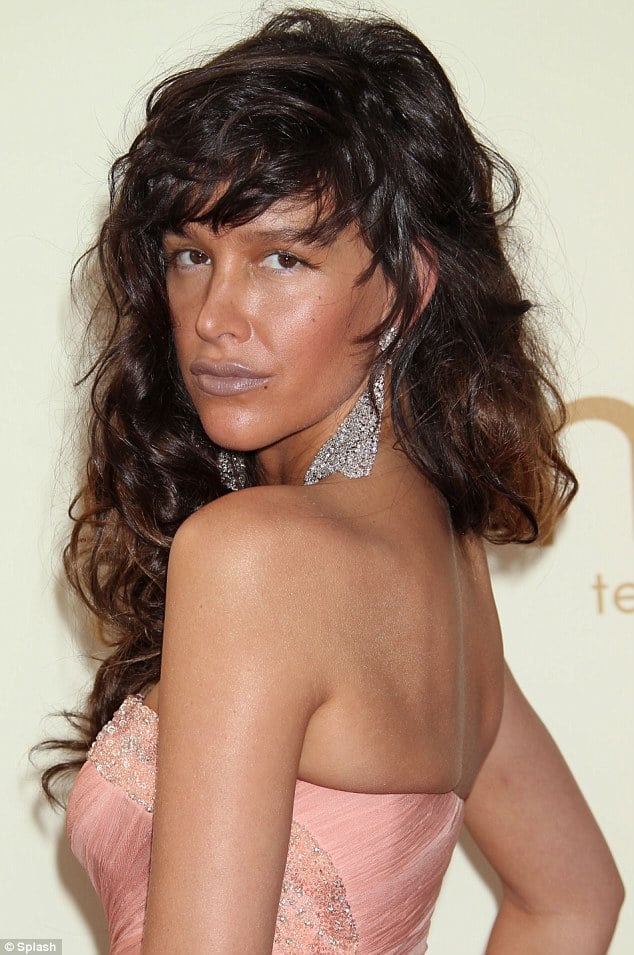 It may be at least 3 hours but Paz has admittedly managed the unimaginable- remaining sober in a public forum and not having the thing she calls her fairy tequila mother which she has nestled deep in her bonnet on top of her head from popping her nasty head and force feeding Paz all that good stuff that we always know will cause Paz great bouts of pain and soul searching.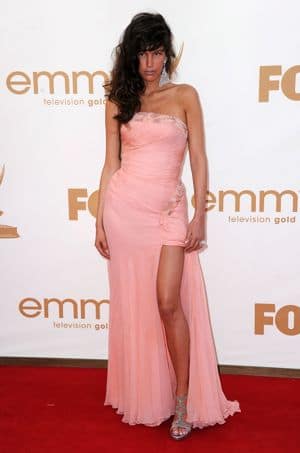 That said, Paz did manage to collectively remind us that despite her best intentions of staying the course, the thing called her make up foundation and deep tarred lipstick smudge will always over rule any sudden bouts of self doubt. Which is really another way of saying even though our Paz might not be knocking the good stuff back, she will at least endeavor to look like she is.
Cause nothing keeps a hobbo in the public's attention more than a hobbo that has long legs, fist fights on the weekends and has a doting tequila god mother.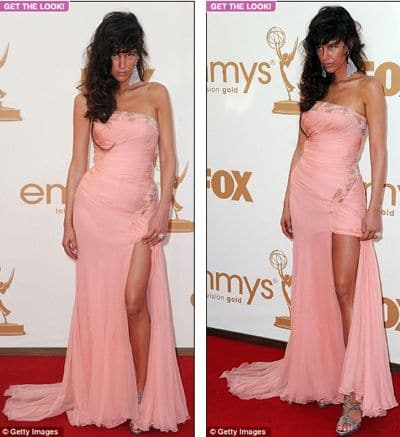 IT'S TIME TO MEET FRIDAY MORNING'S HAWT MESS: PAZ DE LA HUERTA AND HER HANGOVER…
PAZ DE LA HUERTA DISROBES FOR ESQUIRE MAGAZINE.
MY HERO PAZ GOT ARRESTED LAST NIGHT FOR STARTING A DRUNKEN BRAWL.
PAZ DE LA HEURTA WOULD LIKE TO POINT OUT TO YOU HER DRESS ALWAYS MATCHES HER LIPSTICK.
DID PAZ DE LA HUERTA REALLY GET STONE DRUNK AND FLASH HER NIPPLES AT THE GOLDEN GLOBES?
THE BEST AND WORST DRESSED OF THE 2011 SAG AWARDS.