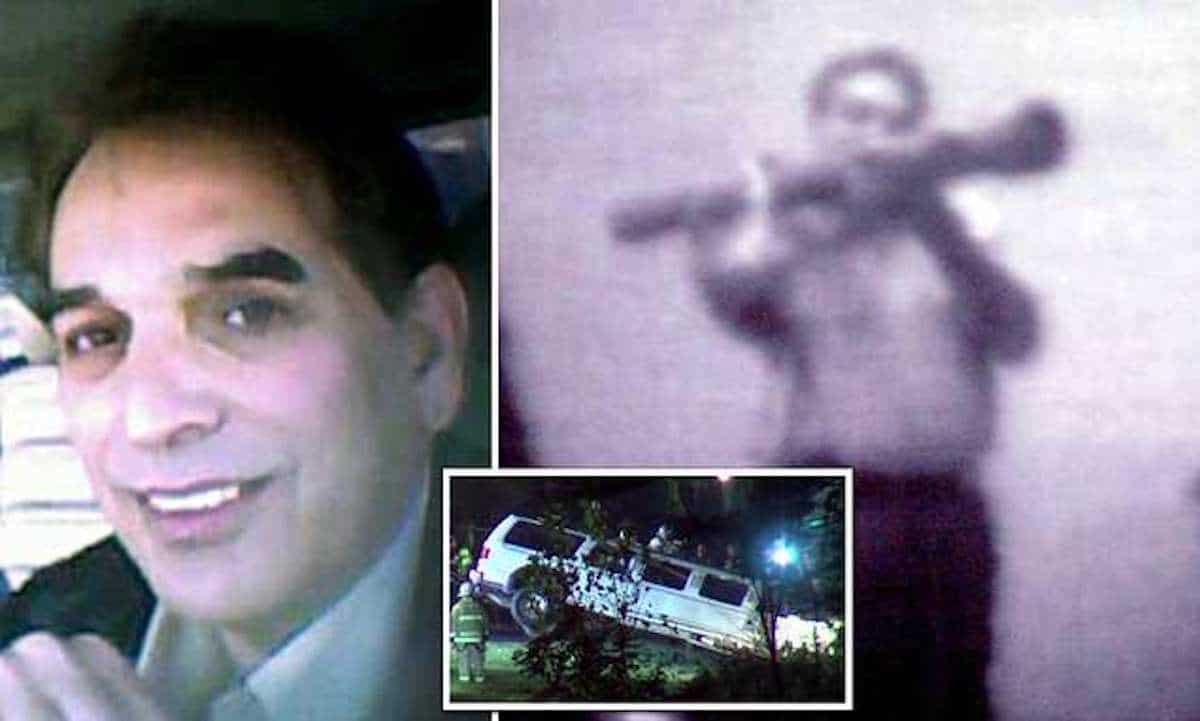 The nebulous and sordid dealings of Shahed Hussain- owner of Prestige Limousine- the limo service involved in the upstate NY- S

choharie crash.
The owner of the limousine company involved in Saturday's Schoharie crash has been revealed to have previously served as an FBI informant in a 2009 terror plot targeting two synagogues in Riverdale and an Air National Guard base. 
Federal Department of Transportation records show that Prestige Limousine Chauffeur Service -the car service involved in Saturday's crash that killed 20 -owned and operated by Shahed Hussain of Gaansevort.
The nypost reports Hussain's listed address being the same as in bankruptcy records of the individual who testified in Manhattan federal court during the 2010 trial of four men he clandestinely recruited for an FBI sting operation after infiltrating a mosque in Newburgh.
All four men — ringleader James Cromitie, David Williams, Onta Williams and Laguerre Payen were convicted and sentenced to 25 years in prison.
The man's foray with the FBI follows Hussain convincing the bureau to take him on after being caught in 2002- running a DMV scan which helped prospective drivers cheat on their tests. At the time- Hussain was facing deportation.
Hussain arrived in the United States in 1994 after fleeing his native Pakistan where he had been arrested for murder. The man according to the dailymail was able to make his way out and his eventual passage to the US after his father allegedly bribing officials.
A report via motherjones reveals Hussain's father owning a chain of restaurants in Pakistan – with the son ending up working as a gas station attendant in the US for $4 an hour before eventually buying a run-down hotel in upstate New York and putting it in his wife's name. The purchase followed Hussain filing $180K in bankruptcy the year before.
Hussain is understood to also have driven a $40K Mercedes-Benz following a 'cash gift' by Pakistan's prime minister in 2002 after Benazir Bhutto summonsing the son to visit  her in hotel room at the Ritz-Carlton in New York.
But it doesn't end there.
@nyspolice says Shahed Hussain, owner of deadly limo crash company, is out of country, possibly Pakistan. Sons may be running company. Search warrant seized remaining limos. Company claims voluntary surrender of cars. Former FBI informant worked with feds to avoid deportation. pic.twitter.com/jTy6F0B0wx

— Tim Lake (@TimLakeNews) October 8, 2018
MORE on the deadly NY limo crash:
The owner of the limousine company, Shahed Hussain, is a former informant for the F.B.I. who has testified in two prominent terrorism cases, a law enforcement official confirmed.https://t.co/Js4WGqq8RB pic.twitter.com/FsUMbayl71

— Clifford Levy (@cliffordlevy) October 8, 2018
 Shahed Hussain mystery slum landlord:
Hussain's address is cited as the Crest Inn Suites and Cottages, a string of 23 one-story attached units that manager Arnie Cornett, 60, described as 'transitional housing.'
Cornett identified the Crest Inn's owner as a man he knows only as 'Mr. Malik,' who purportedly lives in Dubai.
Of intrigue, Hussain, 62, is also known as 'Malik,' according to local news reports.
Cornett said Hussain's son — whom he knows as 'Shawn' — formerly lived at the Crest Inn but recently moved to Albany, and now 'just comes here to collect the rent and leaves.'
Cornett also said that 'Prestige used to be here' but relocated about 18 months ago.
'From what I'm told, they operated out of the back parking lot,' the man said.
'They don't operate here anymore.'
Update: Here is an artist sketch of Malik Shahed Hussain at the 2006 Albany terror trial where he testified as an FBI informant. Hussain is the owner of Prestige Limousine, the company that provided the limo that was in the crash that killed 20 in Schoharie pic.twitter.com/cBUXfUhtiM

— Greg Floyd (@CBS6Greg) October 8, 2018
LImo failed inspection last month & Schoharie crash limo driver had previous drug-traffic arrests. https://t.co/bAZ5mEDjyy #Scottt Lisinicchia #Schoharie crash #Brian Hough

— Scallywagandvagabond (@ScallywagNYC) October 8, 2018
Shahed Hussain 

Prestige Limousine miserable safety standards:
While Hussain's nebulous dealings have raised eyebrows, also disconcerting observers is the fact that Prestige Limousines- also known as Saratoga Luxury Limos and Hasy Limos– consistently failing to maintain mandated safety protocol.
Since 2016, four of the company's five vehicles have been taken out of service upon inspection, according to Federal Motor Carrier Safety Administration documents.
The 80 percent failure rate dwarfs the national average of 20.72 percent.
Authorities have since revealed the vehicle involved in Saturday's crash- a modified 2001 Ford Excursion limousine – was not even allowed to be on the road after being flagged last month for not meeting safety protocols.
Come Monday, New York Governor Andrew Cuomo announced Hussain's company under investigation and no longer allowed to operate.
Authorities have yet to say who bears fault in the tragedy- after the limo ran a stop sign and crashed into a parked vehicle- following revelation's Saturday's limo driver not having the appropriate driving license along with a history of drugs driving offenses.
An attempt to log onto Hussain's car service website revealed the service 'disabled'. 
'I'm not guilty' Limo company owner son charged with criminal negligent homicide of 20.
Schoharie crash bystander victims: Suny Oswego professor (devoted dad) & father in law
Schoharie crash limo driver had previous drug-traffic arrests.
Schoharie party limo was last minute ride but in 'terrible condition'
Schoharie limo crash victims: Mom and dad of two toddlers killed
Schoharie limo crash victims: 2 brothers and new wife
Schoharie limo crash victims I'd: Newly married in June
(Speeding) NY limousine crash leaves 20 dead