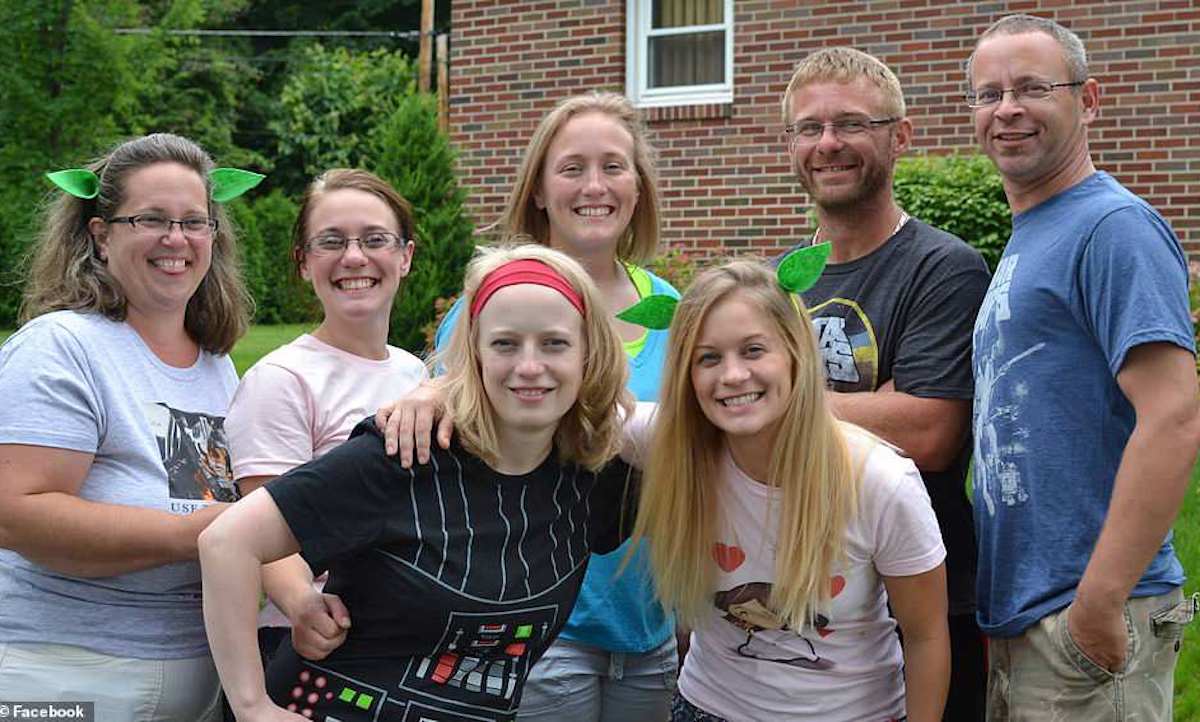 Amy Steenburg, Allison King, Abby Jackson, Mary Dyson are the 4 sisters killed in the Schoharie limo crash after rented bus broke down.
Family members have revealed the 'party limo' which crashed and killed 20 people in Schoharie, was a last-minute substitution for a van hired to take revelers to a birthday party.
One of the victims messaged her sister to say the replacement vehicle was in 'terrible condition', just minutes before Saturday's tragic crash. 
The group of friends and family were on their way to a surprise 30th birthday party when the 2001 Ford Excursion limousine lost control, careened through an intersection and hit a parked car outside a small country store in the town of Schoharie, near Albany.
The crash killed all 18 people in the white limousine, including the driver, and two pedestrians. All 20 victims were adults.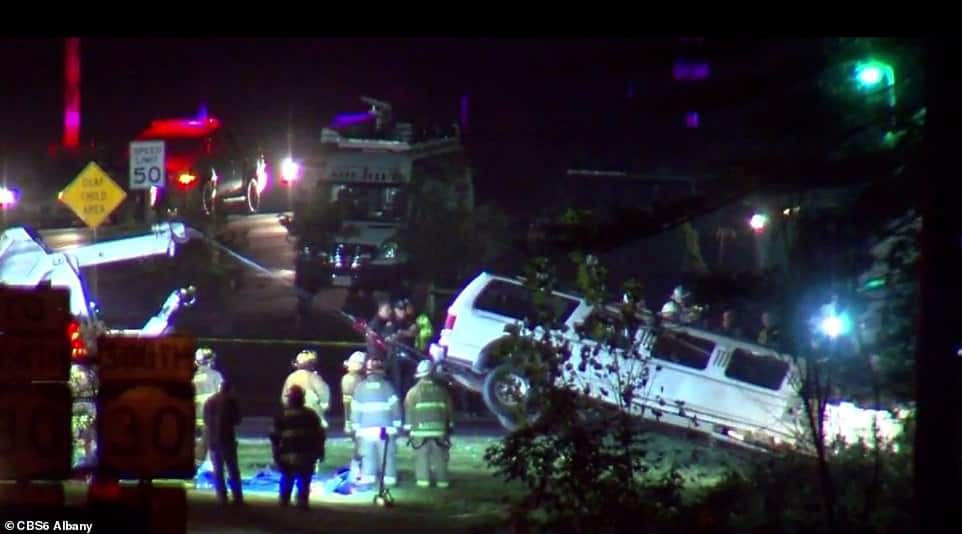 "This is the worst fatal accident involving transportation in nearly 10 years." @tomcostellonbc reports from Schoharie, New York, where a limo crash killed 20 people, including 4 sisters. pic.twitter.com/wtjM0RSCt1

— TODAY (@TODAYshow) October 8, 2018
NTSB is sending a crew to the scene of the fatal crash in Schoharie. https://t.co/5DBtWp3GGr Here is a look at where it happened. pic.twitter.com/YRhVKYA2Ue

— Heather Kovar (@CBS6Heather) October 7, 2018
Schoharie crash limo was last minute choice: 
But perhaps most startling according to family members is the group hadn't even meant to get the limousine which crashed. In the end it was chance turn of events which led to the revelers hiring out the limo after their first choice was suddenly unavailable. 
The Washington Post reports family members saying the group had initially rented 'some kind of bus' to go to Cooperstown– only for the vehicle to break down before it arrived at the party venue. That's when the rental company as a 'courtesy' sent the stretch limousine.
Yet as it turned out – not everyone was pleased with the SUV limo when it arrived.
One of the passengers, Erin McGowan, was so disturbed by the state of the car she texted her sister saying, 'The vehicle appeared in terrible condition,' according to her aunt Valerie Abeling.
Within twenty minutes of the text, all the passengers were dead.
LImo failed inspection last month & Schoharie crash limo driver had previous drug-traffic arrests. https://t.co/bAZ5mEDjyy #Scottt Lisinicchia #Schoharie crash #Axel Steenburg #Amy Steenburg #shane mcgowan

— Scallywagandvagabond (@ScallywagNYC) October 8, 2018
Schoharie crash limo failed last month inspection
Cited as the operator of Saturday's limousine service was Prestige Limousines also known as Saratoga Luxury Limos and Hasy Limos.
Since 2016, four of the company's five vehicles have been taken out of service upon inspection, according to Federal Motor Carrier Safety Administration documents.
The 80 percent failure rate dwarfs the national average of 20.72 percent.
Of disconcert, the dailymail reported Prestige Limousines failing a safety inspection only last month – with Lisinicchia not even have the correct license to drive it.
Authorities have since revealed the cited vehicle was not even allowed to be on the road.
Horrific tragedy in Schoharie.
Limo crash killed 4 sisters and their husbands, aunt says https://t.co/iOmOFN2H2V via @nypmetro

— Kirsten (@rosegoggles) October 8, 2018
Schoharie crash limo four sisters: Abigail Jackson, Mary Dyson, Allison King had come to celebrate youngest sibling's 30th birthday.
The victims include four sisters, who have been identified as Abigail Jackson, Mary Dyson, Allison King and the youngest- Amy Steenburg – whose 30th birthday the group were en route to celebrating – when the crash occurred.
Both Abby Jackson and her husband Adam, both parents to four-year-old Archer and 16-month-old Abby, were also killed.
Amy and her husband Axel Steenburg, 29, who only got married in June this year, along with Axel's 34-year-old brother Rich Steenburg, were also killed.
Mary Dyson and her husband Robert, as well as her sister Allison King, were also among the casualties.
Family members also identified newlyweds Erin McGowan, 34, and her husband Shane McGowan, 30, as two of the victims. They only just got married in June.
Erin cousin's, Patrick Cushing, was also among the dead.
The limo driver has also been named, by his twin brother, as Scott Lisinicchia, 53. He was headed to Cooperstown when the limo crashed.
Matthew Coons, a US Army veteran, and his girlfriend Savannah Devonne also died in the accident.
'I'm not guilty' Limo company owner son charged with criminal negligent homicide of 20.
Schoharie crash limo owner former FBI informant and shady operator.
Schoharie crash bystander victims: Suny Oswego professor (devoted dad) & father in law
Schoharie crash limo driver had previous drug-traffic arrests.
Schoharie limo crash victims: Mom and dad of two toddlers killed
Schoharie limo crash victims: 2 brothers and new wife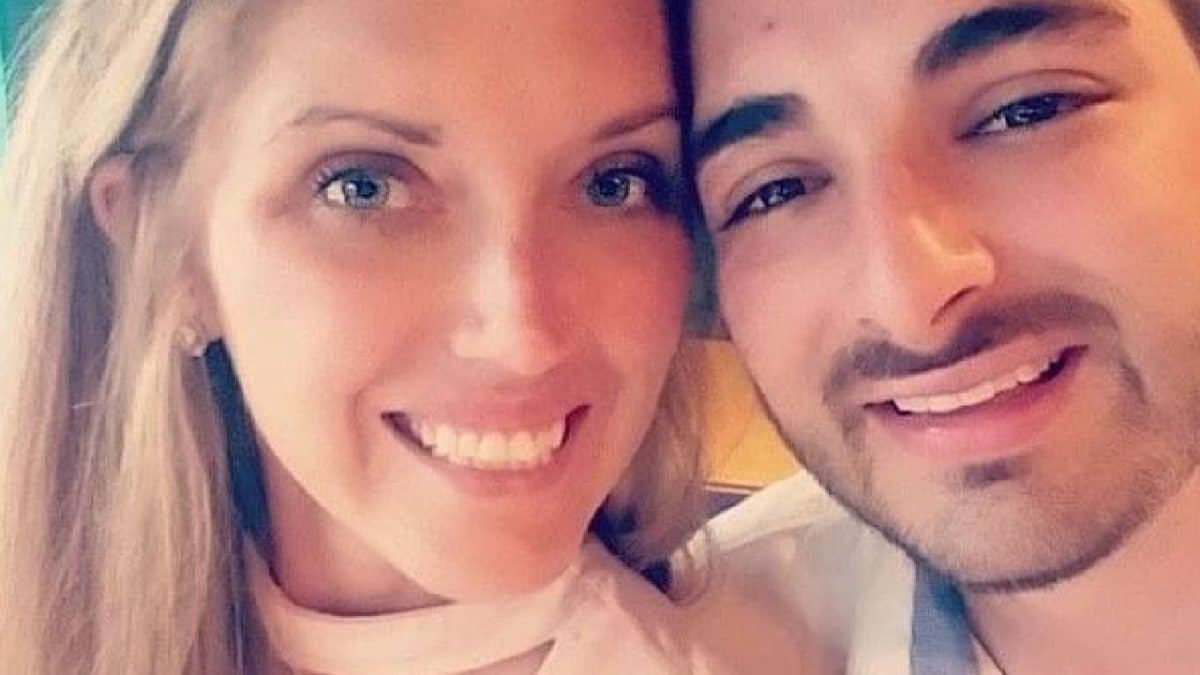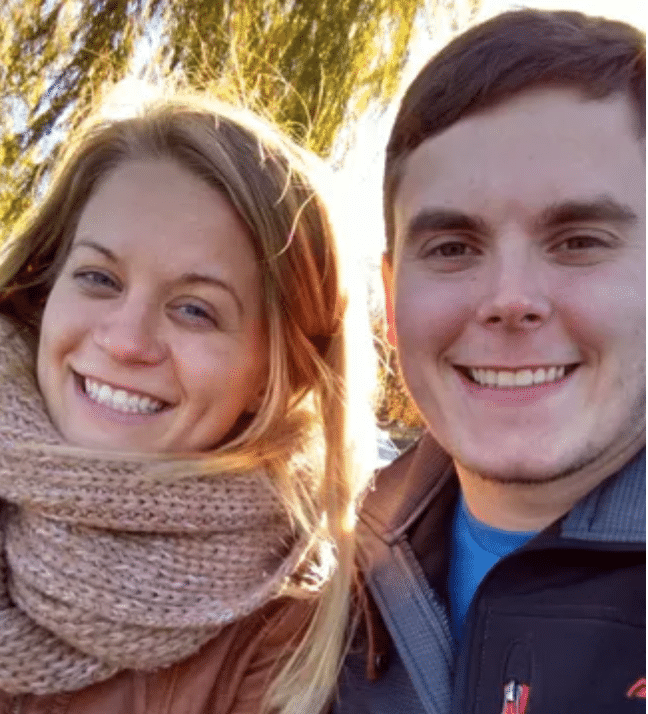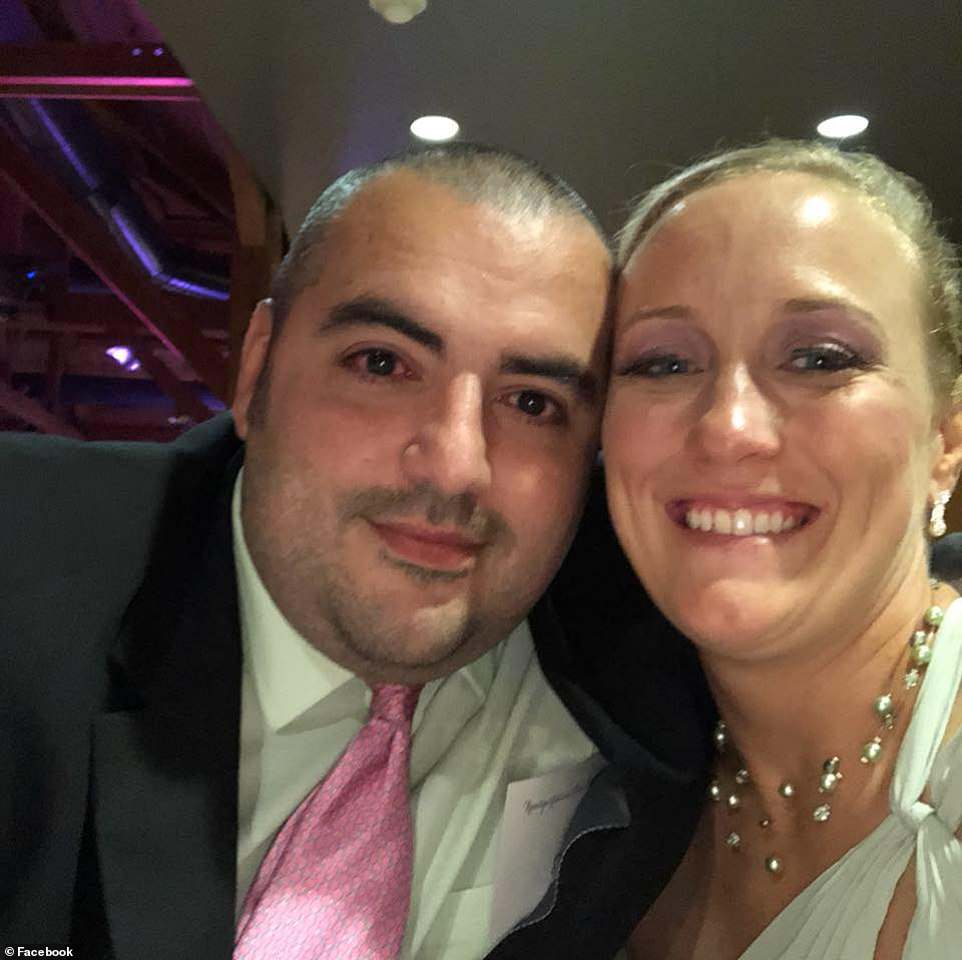 Schoharie crash scene an accident black spot for years: 
The New York Times  cited store manager, Jessica Kirby, saying the SUV limo traveling at 'probably over 60 mph,' as it travels down a hill on state 30 when it collided into a parked vehicle outside nearby Apple Barrel County Store parking lot.
According to reporter Paul Nelson, the limo ran a stop sign on Route 30 and broadsided another vehicle at the Route 30A intersection. 'Authorities probing if limo's brakes may have malfunctioned,' Nelson tweeted.
A local official warned that the road had been an accidental black spot for years.
The speed limit on Route 30 is 50 miles per hour.
'There have been tractor trailers that have come barreling down that hill and it was a miracle they didn't kill somebody,' Schoharie Town Supervisor Alan Tavenner told the Albany Times Union.
The official warned that it's easy for a driver who is new to the area not to realize that they were suddenly coming towards the end of a hill.
The state Department of Transportation did make improvements seven years ago but locals say it did little to improve the safety.
'If I was the apple barrel owners I would be demanding some sort of barriers to protect my business and customers,' Barb Bender wrote on the Schoharie Co. Fire Wire Facebook page.
The National Transportation Safety Board has since described the Schoharie crash as the deadliest transportation accident in the US since a 2009 plane crash in Buffalo killed 50 people.
Schoharie limo crash victims I'd: Newly married in June
(Speeding) NY limousine crash leaves 20 dead
A newly married couple was among the 20 people killed in a limousine crash Saturday night in #Schoharie County. Shane and Erin McGowan died in the crash. Their wedding photographer Louis Torres, says they were his favorite couple he photographed in 2018. @CBS6Albany pic.twitter.com/WbQnQUXlnN

— Anne McCloy (@AnneMcCloyNews) October 7, 2018
The #NTSB is investigating after State Police confirm 20 fatalities in crash involving limousine. https://t.co/OOIA4pVwhg pic.twitter.com/8TjbIOsrsV

— CBS 6 Albany – WRGB (@CBS6Albany) October 7, 2018