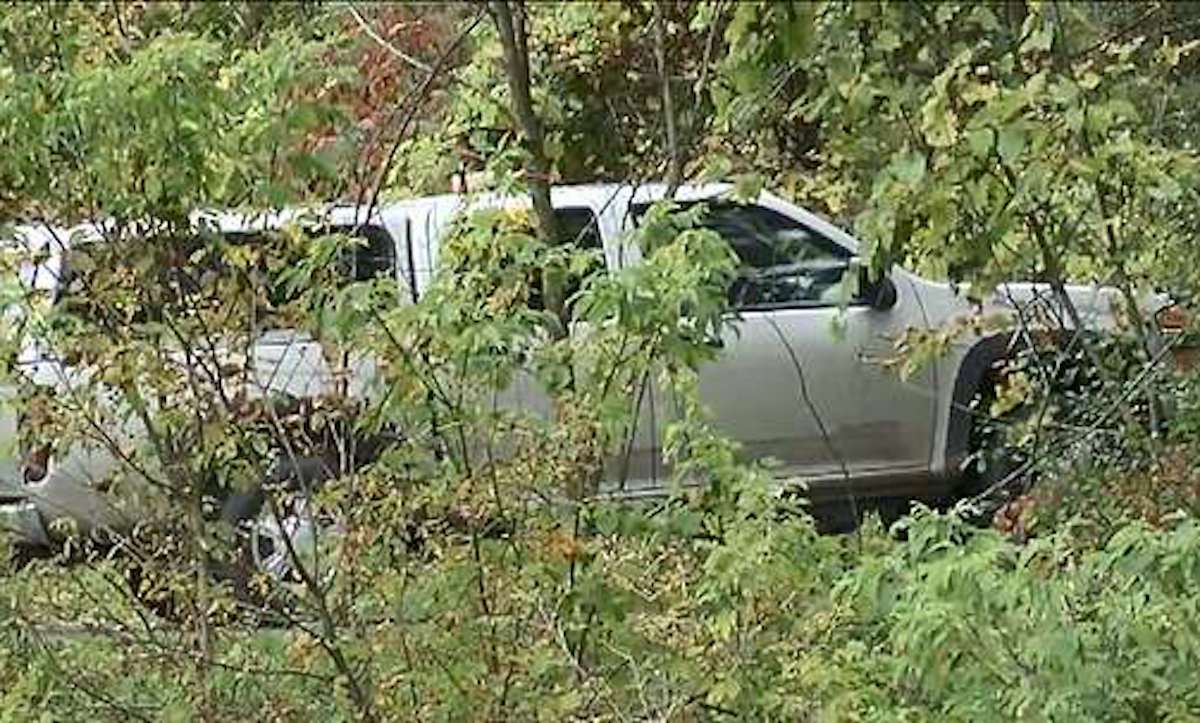 NY Schoharie crash kills 20: A 'speeding' stretch SUV limousine carrying a wedding party is involved in a crash with another vehicle at busy intersection near Apple Barrel Country Store.
Reports have told of 20 people being killed Saturday after a stretch SUV limousine, carrying a wedding party was involved in a crash with at least one other vehicle in upstate NY. 
Of the people killed, AP reported 18 being in the limousine along with two bystanders at the crash scene located at Schoharie. The limo at the time was en route to a wedding party.
Local reports indicated the limousine was carrying a wedding party, when it was involved in a crash with another vehicle at a busy intersection, just on 2pm. Officials would not confirm further details pending a press conference, 3 p.m. Sunday. The victims' names were not released.
Police received 911 calls of a two-vehicle collision just before 2 p.m. Saturday at the intersection of State Route 30 and 30A in Schoharie, a town about 43 miles west of Albany, police said. The National Transportation Safety Board — who said on Sunday it was sending a 'go-team' to the crash site — confirmed one of the vehicles was a limousine.
'What we can tell you at this point is that it is a 2 vehicle, multi fatalities as a result of this crash. The investigation is very preliminary it's in its infancy stages,' New York State Police Capt. Richard O'Brien said in a Saturday night news conference.
'I'm not guilty' Limo company owner son charged with criminal negligent homicide of 20.
Schoharie crash limo owner former FBI informant and shady operator.
Schoharie crash bystander victims: Suny Oswego professor (devoted dad) & father in law
Schoharie crash limo driver had previous drug-traffic arrests.
Schoharie party limo was last minute ride but in 'terrible condition'.
Schoharie limo crash victims: Mom and dad of two toddlers killed
Schoharie wedding limo crash victims: 2 brothers and new wife
Schoharie wedding limo crash victims I'd: Newly married in June
#HappeningNow On the scene of a terrible accident just off of route 30A in Schoharie. Looks like one car is crashed in ditch. Emergency crews are very active. pic.twitter.com/ydX6cdOKBE

— Mercedes Williams (@MercedesTVnews) October 6, 2018
NYS Police have confirmed that 20 people lost their lives in Schoharie accident yesterday. It is beyond heartbreaking to think of. pic.twitter.com/MWmKnrqNdk

— Liz Bishop (@CBS6_LizB) October 7, 2018
People were looking at colourful trees at Apple Barrel Country Store in Schoharie, 270 km north of NYC. https://t.co/Yl2F8cPVsq

— CBC News (@CBCNews) October 7, 2018
NY Schoharie crash: Witnesses tell of stretch limo running stop sign.
The crash occurred near Apple Barrel Country Store, a place popular with tourists during fall. The store's parking lot was filled with cars and people at the time of the crash when the limousine came speeding down a hill, the Times Union of Albany reported.
According to witnesses, the limo went down a hill and sped into bystanders at the Apple Barrel Country store. The parking lot at the store was filled with customers and parked cars when the crash happened.
Two customers in the parking lot were killed when they were hit by the limo coming down a hill on state Route 30 at 'probably over 60 mph,' the store manager, Jessica Kirby, told The New York Times .
Not clear was of the 18 people killed in the limo, how many had been traveling in the SUV vehicle.
Told local resident, Bridey Finnagen who lives near the crash site via WTEN: 'I saw a lot of people here at the Apple Barrel out in the parking lot. Then I heard screaming. Then I saw this large van, a very unusual looking vehicle out here in Schoharie in the bushes and really wrecked, hit a tree.'
Adding, 'The first responders broke some windows to try to get people out. I believe the jaws of life were here on the side of one of the fire trucks'.
According to reporter Paul Nelson, the limo ran a stop sign on Route 30 and broadsided another vehicle at the Route 30A intersection. 'Authorities probing if limo's brakes may have malfunctioned,' Nelson tweeted.
The cause of the crash is under investigation.
#518news #schoharie Emergency vehicles surround the Apple Barrel Cafe at Route 30 and Route 30A in Schoharie after a van style limousine and an SUV collided injuring several and killing approximately 3 people. pic.twitter.com/6HGfHcBkx9

— Peter R. Barber (@prbarber1) October 6, 2018
The #NTSB is investigating after State Police confirm 20 fatalities in crash involving limousine. https://t.co/OOIA4pVwhg pic.twitter.com/8TjbIOsrsV

— CBS 6 Albany – WRGB (@CBS6Albany) October 7, 2018
NTSB is sending a crew to the scene of the fatal crash in Schoharie. https://t.co/5DBtWp3GGr Here is a look at where it happened. pic.twitter.com/YRhVKYA2Ue

— Heather Kovar (@CBS6Heather) October 7, 2018
The intersection of Route 30 and 30A in Schoharie is reopen this morning. It was closed while state police reconstructed a crash with multiple fatalities. I have a live report at 7:00am in @CBS6Albany https://t.co/5DBtWp3GGr pic.twitter.com/t4FuVzFN8G

— Heather Kovar (@CBS6Heather) October 7, 2018
Debris and a track remains in Schoharie at the intersection on Route 30 and 30A where 20 people died Saturday in a horrific accident. @SPECNewsAlbany pic.twitter.com/kFqDpvnesP

— Evan Sery (@evanserytv) October 7, 2018