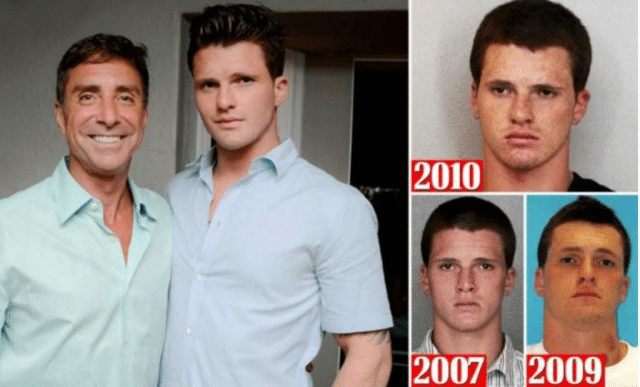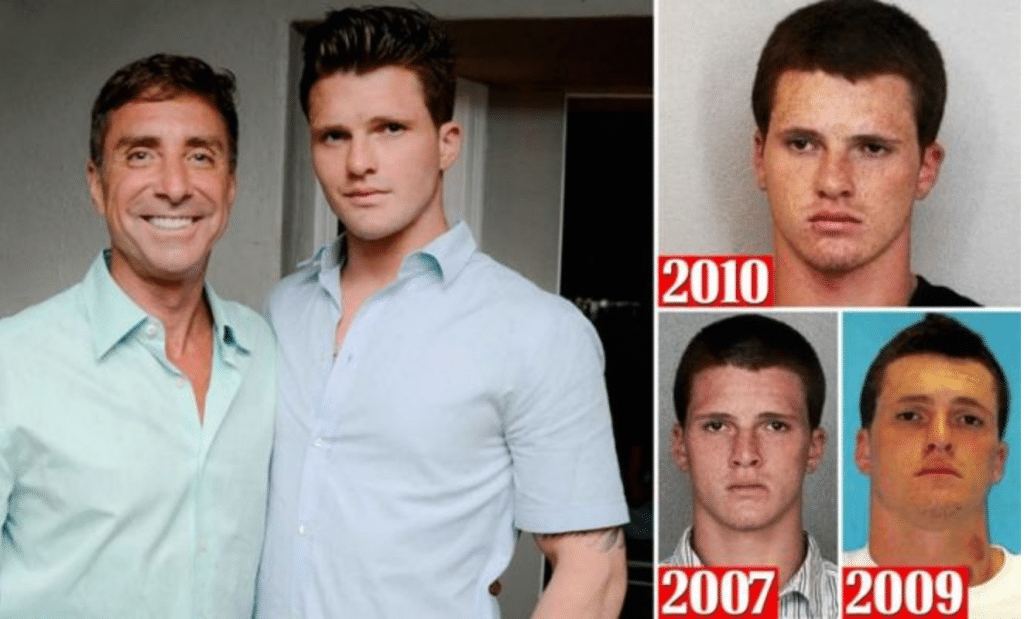 Jeffrey Rackover lawsuit: Did the famed jeweler to the stars cover up for his adopted son, James Rackover in the murder of Joseph Comunale?
Pat Comunale, the 57 year old father of murdered 26 year old Connecticut, man Joey Comunale has filed a civil lawsuit against the adopted father of James Rackover, Jeffrey Rackover, otherwise known as the 'jeweler to the stars'.
The suit comes after the family accuse the 56 year old well to do celebrity jeweler of helping cover up their son's murder which allegedly took place at the adopted 25 year old son's swank 4th floor 'The Grand Sutton' apartment at Manhattan's Upper East Side on November 13, 2016.
Jeffrey Rackover who paid for the fourth floor apartment on behalf of his 'protege' son also lived in the building on the 32nd floor. The jeweler is known to covet Oprah Winfrey and President Donald Trump as private clients.
To date, two men remain in custody, James Rackover along with alleged co-conspirator, Lawrence Dilione who was charged last month with Joseph Comunale's murder. No murder charges have yet to been lodged against the tight lipped Rackover. 
According to Pat Comunale's lawyer, Abrams Fensterman, the suit will serve to bring further information to light, leading to all parties involved in the murder of the Hofstra University student being held accountable reports the nypost in an exclusive.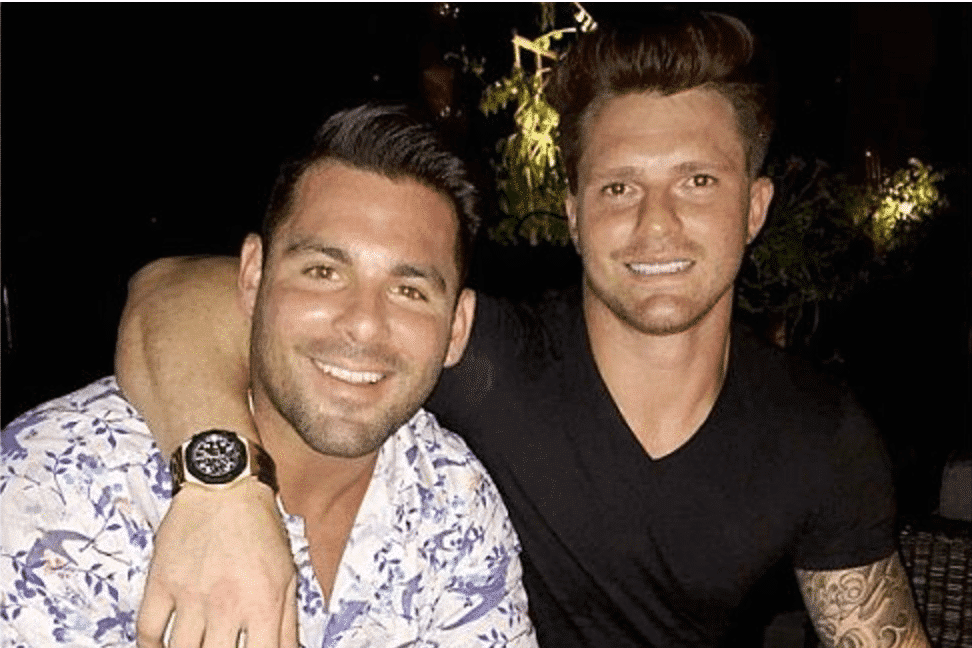 In a best case scenario, Comunale's family are hoping that authorities will also charge James Rackover, a Florida man with a prior criminal record who found himself living a gilded life in return for sex favors with his adopted sugar daddy, Jeffrey Rackover, alleged the suit.
Prior to being taken 'under the wing' of Jeffrey Rackover, James Rackover had been known as James Beaudoin who had been in and out of Florida jails on a variety of charges, including burglary, armed robbery, domestic violence and drug possession before leaving his fiance and trying his luck up north. 
In Comunale's lawsuit, the father alleges Jeffrey having let James borrow his Mercedes-Benz to dispose of Joey's dismembered remains on the Jersey Shore. 
At the time of the murder, Joey had told friends he was heading off with three female friends to an Upper East side party after having earlier that evening partied at a Chelsea nightclub. A few short hours, later that morning, after having been caught on surveillance tape walking down the female guests before returning upstairs, Joey would never be seen alive again.
It is believed at the time the group had taken part in a coke filled evening of partying only for things to go incredibly wrong.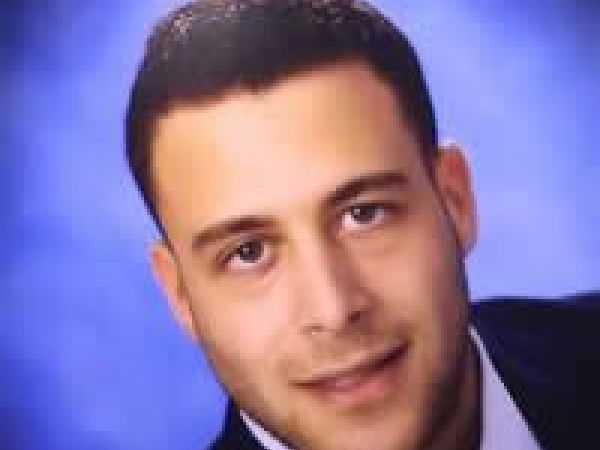 According to Dilione's confession, Comunale was killed after returning upstairs to the apartment, after an argument over cigarettes erupted.
Dilione conceded hitting Comunale first, with James soon joining in and pummeling the man before strangling him and stabbing him in the head. James then tried to dismember his body with a serrated knife, it is claimed.
According to the new lawsuit, surveillance footage shows Jeffrey going downstairs from his 32nd floor apartment to visit James later in the day, bringing paper towels and other cleaning supplies to help scrub the murder scene. 
Court papers say that the apartment would have 'smelled from cleaning chemicals and the stench of death' when Jeffrey visited. 
From there, the suit alleges, the celebrity jeweler letting James borrow his 2015 Mercedes-Benz to take Comunale's body to the Jersey Shore where it was burned and buried in a shallow grave.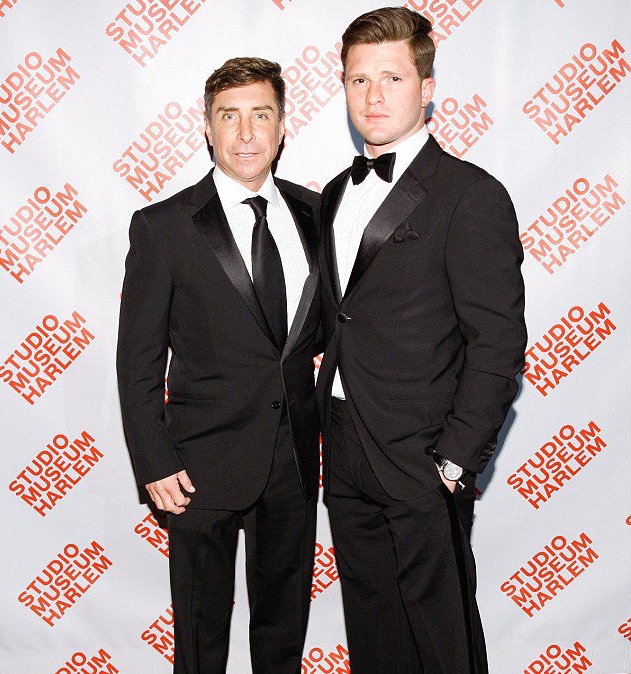 Also implicating the Rackovers is surveillance footage showing James leaving the building that day with several bags of luggage, where the body parts were presumably hidden. 
Joey's remains were found three days later. 
The lawsuit demands unspecified damages from Jeffrey for violating 'the right of the sepulcher,' or denying Comunale's body to his family.
The lawsuit accuses Jeffrey of 'intentional infliction of emotional distress' for covering up the murder and for causing 'mental and physical anguish'. 
Pat Comunale, who is the president and CEO of a security-products distributorship which he and investors sold for more than $420million in 2014, said the lawsuit 'is clearly not about the money'.  
'I don't need the money — anything that comes from this goes to charity,' he told the Post. 'But these people should rot in hell.' 
Samantha Grimm James Rackover ex girlfriend: 'I think he was turning tricks for money'
James Rackover breaks silence: 'I'm innocent, I never killed anyone'
Joseph Comunale killers yet to be charged with murder as family makes funeral arrangements.
Stabbed 15 times: Lawrence Dilione and James Rackover charged with murder of Joseph Comunale
Lovers? How Jeffrey Rackover celebrity jeweler took in James Rackover.
James Rackover: How I escaped my criminal past as James Beaudoin
Did James Rackover murder Joseph Comunale? Son of society jeweler arrested
Why was Joseph Comunale murdered? Body discovered, party host now in custody