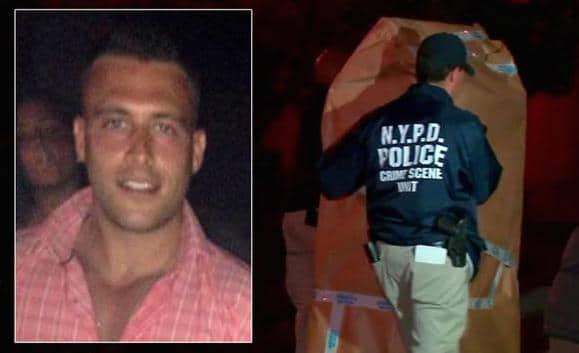 What led to Joseph Comunale a missing Connecticut man being murdered after attending a well to do NYC party with the host the son of a famous jeweler?
The body of missing Connecticut man, Joseph Comunale, 26 has been found in a wooded stretch of the Jersey Shore.
Police sources told via the nydailynews the missing man was buried in a grave in a desolate area behind an Oceanport, N.J., florist.
The source said a cadaver dog had picked up the victim's scent before the body, beneath about two feet of fresh dirt, was uncovered. The man's remains were discovered inside a suitcase, with investigators saying that the missing man had incurred multiple stab wounds.
The discovery of Comunale's missing body came after a friend of the apartment owner went to the 17th precinct and told cops they dumped their friend's body in a New Jersey marshland told a report via pix11.
Yet to be necessarily understood is when the missing student who also worked as a sales associate for security product company Tri-Ed Ltd came to be dumped off at the marshes?
Joseph Comunale killers yet to be charged with murder as family makes funeral arrangements
Stabbed 15 times: Lawrence Dilione and James Rackover charged with murder of Joseph Comunale
Lovers? How Jeffrey Rackover celebrity jeweler took in James Rackover.
James Rackover: How I escaped my criminal past as James Beaudoin
Did James Rackover murder Joseph Comunale? Son of society jeweler arrested
The man's discovery comes after Joseph Comunale disappeared after attending an East Side apartment party Saturday night at luxury apartment building, Grand Sutton Tower.
Friends who had attended the party with Comunale told of leaving early Sunday morning while Comunale 'willfully stayed behind'.
Joseph Comunale was last seen on video re-entering the building around 7:30 a.m. Sunday.
The Hofstra University student was reported missing by his father a day later.
Friends of the missing man said Comunale was not the type of person who got into trouble.
Ominously investigators found the missing man's pants along with bloody sheets stuffed inside a garbage bag near the apartment building soon after he was reported missing.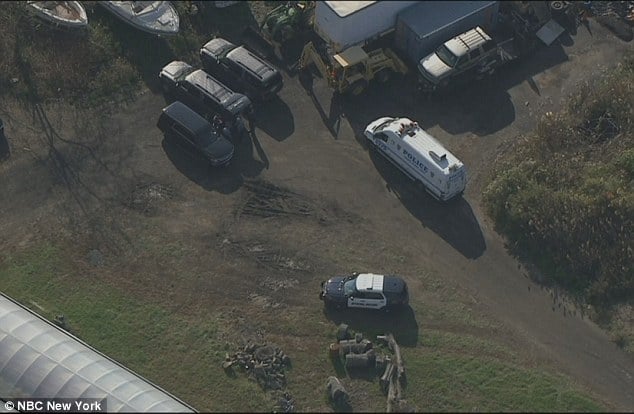 At the time of the party, the Stamford, Conn., man was with two New Jersey men and three women at the home inside the luxury residence on E. 59th St. and First Ave.
Though the party host was not identified, sources said the guests came to hang out with the son of a well-known jeweler who lives in the building.
Of question is how, if at all, Comunale knew the three men and two women he was later with and how they came to arrive at the host's apartment?
Investigators were interviewing an uncooperative person of interest in the killing, thought to be the host, but no arrests were made.
Police sources said the party host called down to the front desk requesting a luggage cart around 6:30 p.m., with video surveillance capturing the man rolling two pieces of luggage suitcases out of the building.
The man also asked a building employee how long they held onto video surveillance tapes before erasing the content, sources revealed via WCBS.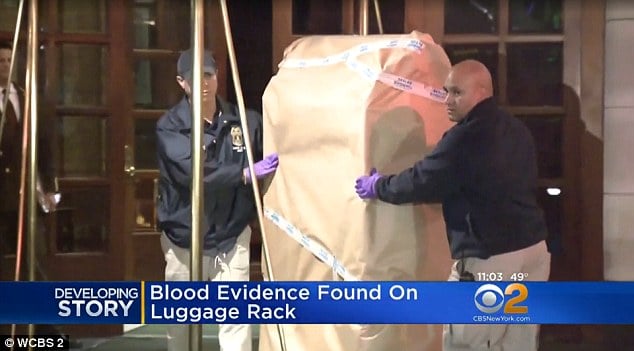 Of note, The NYPD K-9 team also found blood evidence on one of the luggage cart's used by a resident in the swanky building.
In addition, the NYPD received an unrelated 911 call about a man dragging a suspicious trash bag out of the fancy co-op building, which is located at 418 East 59th Street in Midtown East.
Offered resident Oliver Garnier: 'It's a very, very normal building and very, very nice people in general that live there, so I've never heard of any issues of this kind.'
While resident Adam Barrick added: 'Obviously the authorities are here. I'm sure they're doing everything they can to figure out what happened.'
To date, police have made no arrests in the murder of Joseph Comunale while sources via nycbslocal told of two people taken into custody Tuesday night, including a young man who lives in the apartment believed to be the host.
It is thought homicide charges are now pending as investigators act on a search warrant of the host's apartment along with piecing DNA evidence and talking to party goers.