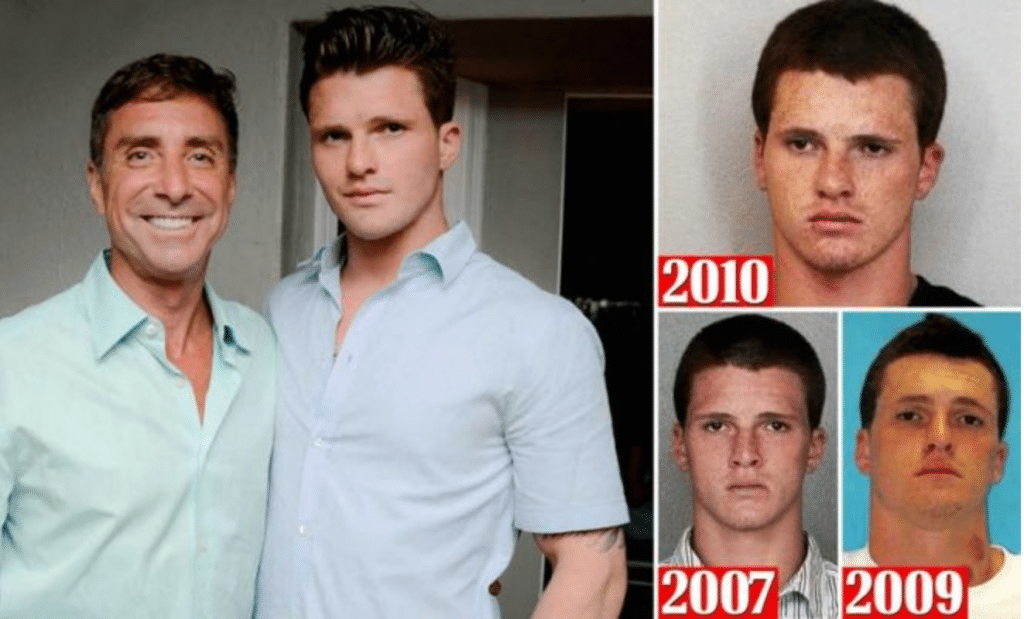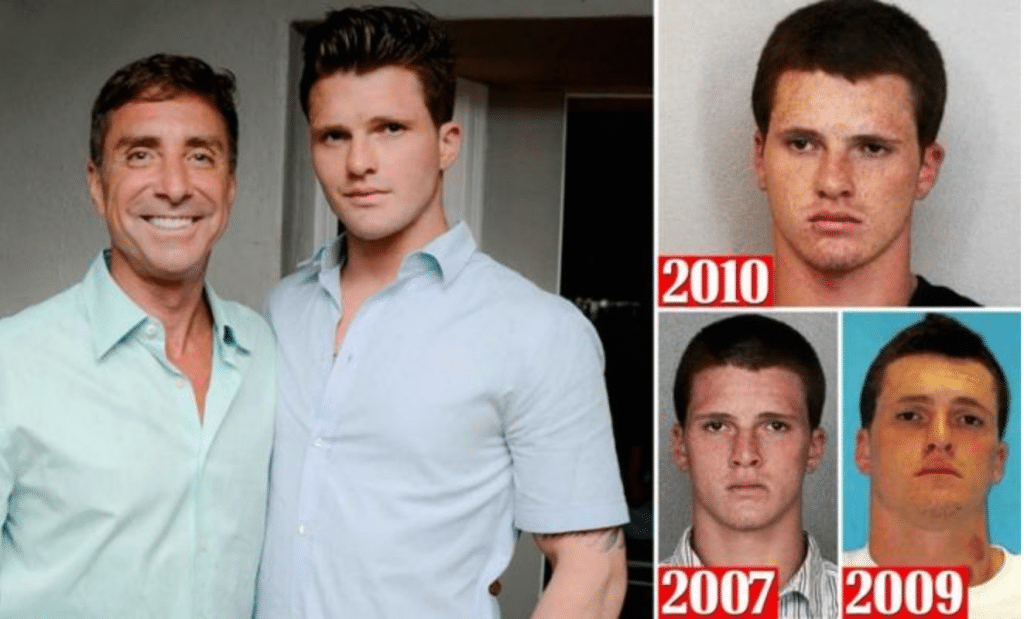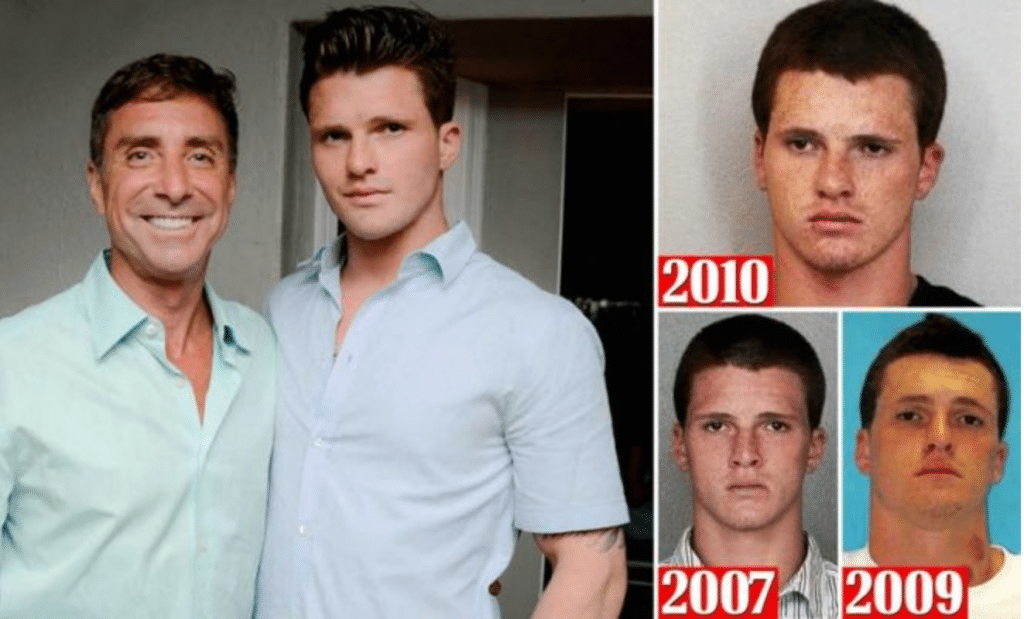 How James Beaudoin a Florida criminal adopted the persona of a NYC socialite as the NYPD investigates if the self reinvented man murdered Joseph Comunale.
In a diabolical twist of events, an exclusive has told of the under the cover real life portrayal of socialite and party boy James Rackover currently in custody as a 'person of interest' in relation to the grizzly murder of Joseph Comunale.
While to many James Rackover is known as the 'real life' son of famed socialite and jeweler to the stars, Jeffery Rackover the truth couldn't be anything more removed.
According to information made available to the dailymail, James Rackover was in fact born as James Arthur Beaudoin in Florida.
It wasn't until a chance meeting that the 26 year old Florida man morphed into the apparent heir and son of Jeffery Rackover- reinvented scandal free of a toxic criminal past he was desperate to leave.
According to Florida court records, James Beaudoin has been arrested multiple times for burglary, armed robbery, domestic violence and drug possession.
No coincidence perhaps after cops now tell that party goers on the eve of Comunale's disappearance at Rackover's prime upscale boîte at the Grand Sutton were deeply ensconced in cocaine use.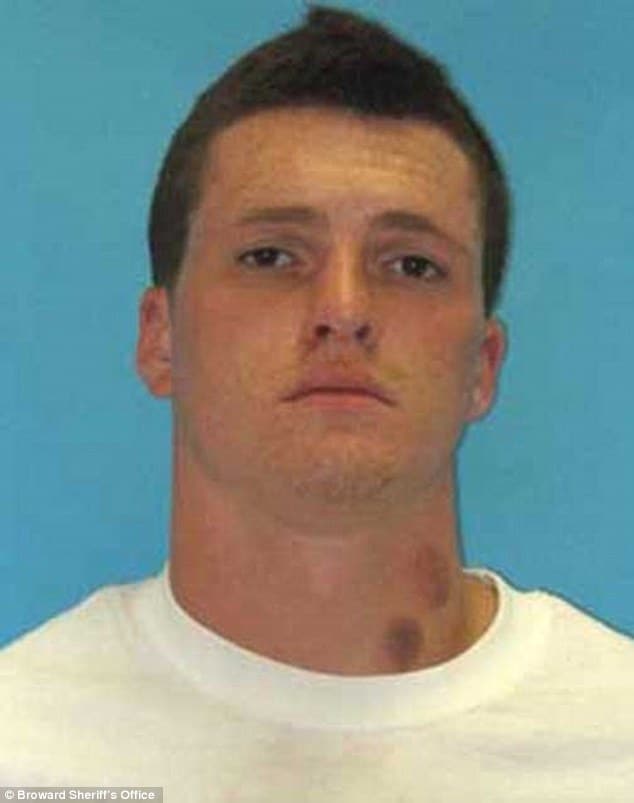 Joseph Comunale killers yet to be charged with murder as family makes funeral arrangements
Stabbed 15 times: Lawrence Dilione and James Rackover charged with murder of Joseph Comunale
Lovers? How Jeffrey Rackover celebrity jeweler took in James Rackover.
Did James Rackover murder Joseph Comunale? Son of society jeweler arrested
Why was Joseph Comunale murdered? Body discovered, party host now in custody
Intimating the degree of Rackover's criminality, records tell of the reinvented man imprisoned in relation to a 2009 burglary, with a plea deal landing James Beaudoin a much reduced jail sentence of just six years.
How long the Florida man came to actually serve before eventually being released is yet to be necessarily understood. 
It was then at some point after his release that James Beaudoin met Jeffrey Rackover, moved into the celebrity jeweler's New York City apartment building, the Grand Sutton along with changing his name to James Rackover.
James Beaudoin's criminal history begins in August of 2007, when he was charged with armed robbery, attempted robbery and possession of less than 20 grams of cannabis in Broward County. 
Then, in January of 2009 he was charged with burglary of an unoccupied dwelling, again in Broward County. 
For that arrest he was also charged with violating his probation notes the dailymail.
Soon after upon his release from jail, Beaudoin left Broward County and his criminal past behind, traveling to New York, where he found a new home in Jeffrey Rackover's multimillion dollar apartment.
How the famed jeweler came to take the tarnished man into his arms and home remains a question of mystery.
From there, the re invented socialite was later given his own apartment in the same building, the same apartment police believe the murder of Joseph Comunale occurred this weekend.
Joey Comunale as the 25 year old Stamford, Connecticut man was also known was discovered in a wooded stretch on the Jersey shore early Wednesday. His body burned beyond recognition and savaged with knife wounds, packaged inside a suitcase and left to rot in a shallow buried grave behind a florist in the town of Oceanport. 
It perhaps bears little coincidence that on the evening of Sunday, November 13, after guests had gone departed from party revelries the evening before that James Rackover was observed hauling two large suit cases out of the front building while asking the front door how long surveillance tapes remained before 'being discarded'.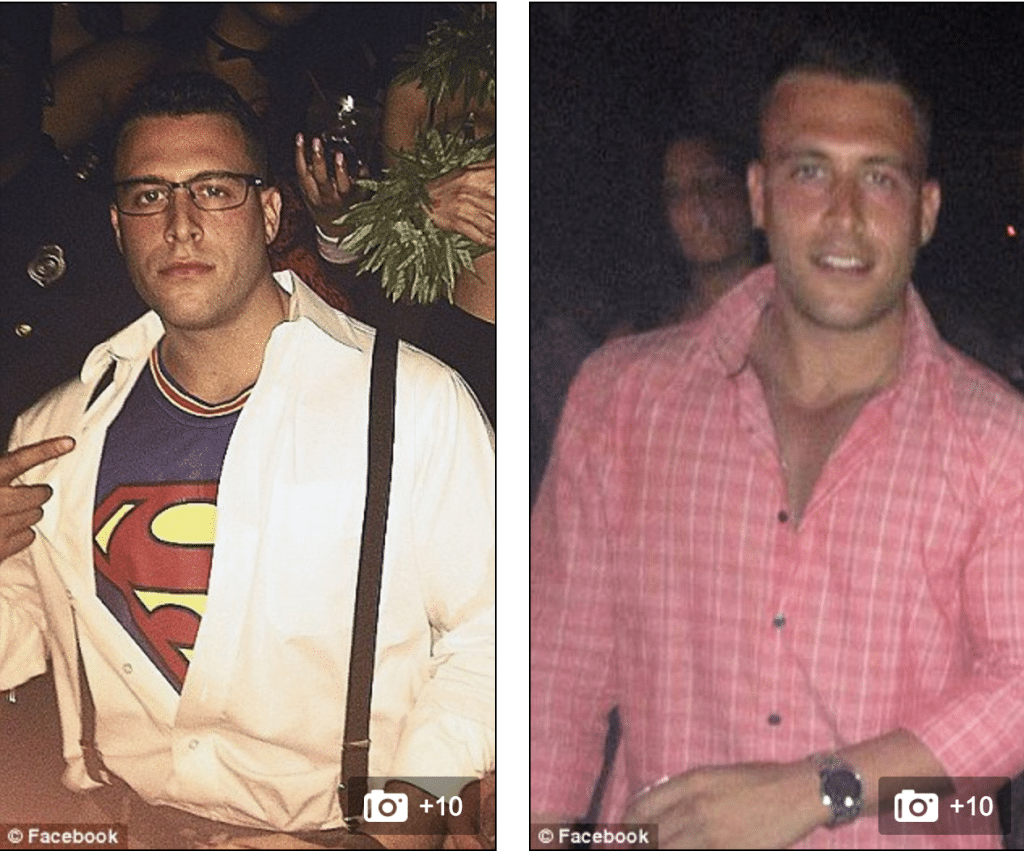 Matters came to the fore after Comunale was reported missing Tuesday morning by his father after failing to return home over the weekend. 
The missing man had reportedly met two men, including James, at a club on West 14th Street on Saturday night with the group then heading back to James' apartment on 59th Street with three women.
The three women then left early that morning, and Comunale was seen reentering the building around 7:30am.
It is not known why he left the building or what for at that hour.
Some time after he returned the men reportedly got into a fight and Comunale was stabbed multiple times.
Then at some point a person inside called the front desk to request a luggage cart.
It was there that surveillance video caught a building tenant, thought to be that of James Rackover transporting two pieces of luggage out of the building with a luggage cart. 
Ominously, detectives would tell of finding blood matched that of Comunale's DNA on the luggage cart Tuesday evening along with blood in Rackover's apartment, with police search dogs discovering the missing man's bloody pants discarded in a bin on the street nearby.
Police also told of having found blood evidence in both Rackover's apartment and car, despite attempts to clean both.
To date, James Beaudoin remains in custody, pending possible homicide charges, unwilling to cooperate with authorities after having retained the services of an attorney, at whose expense one wonders….