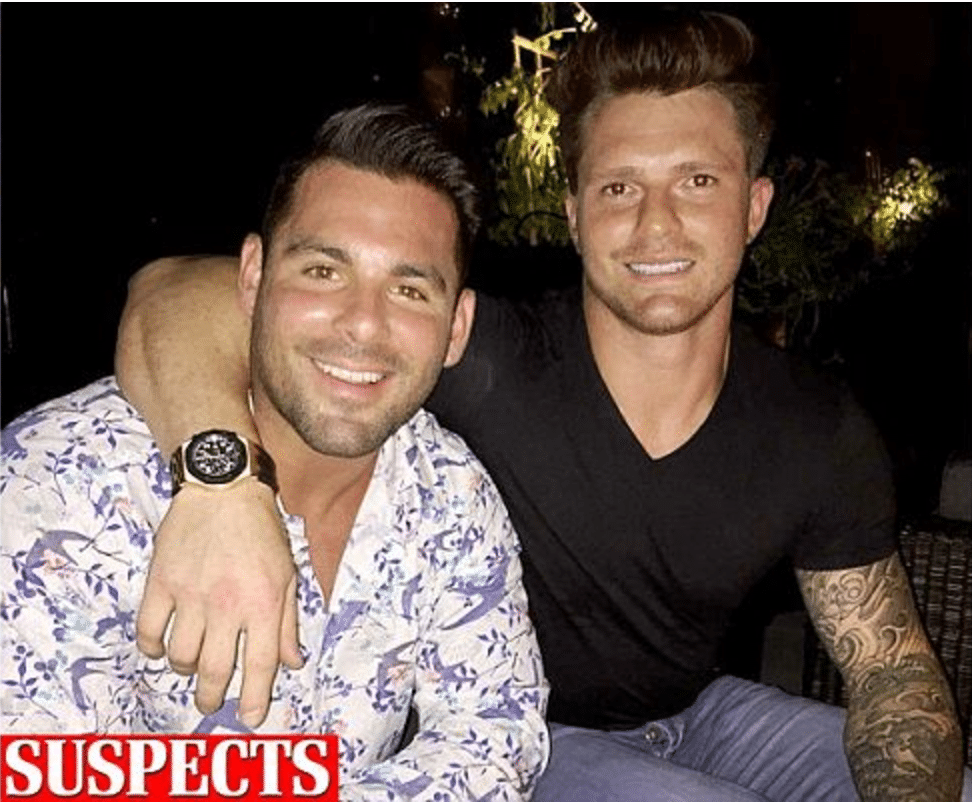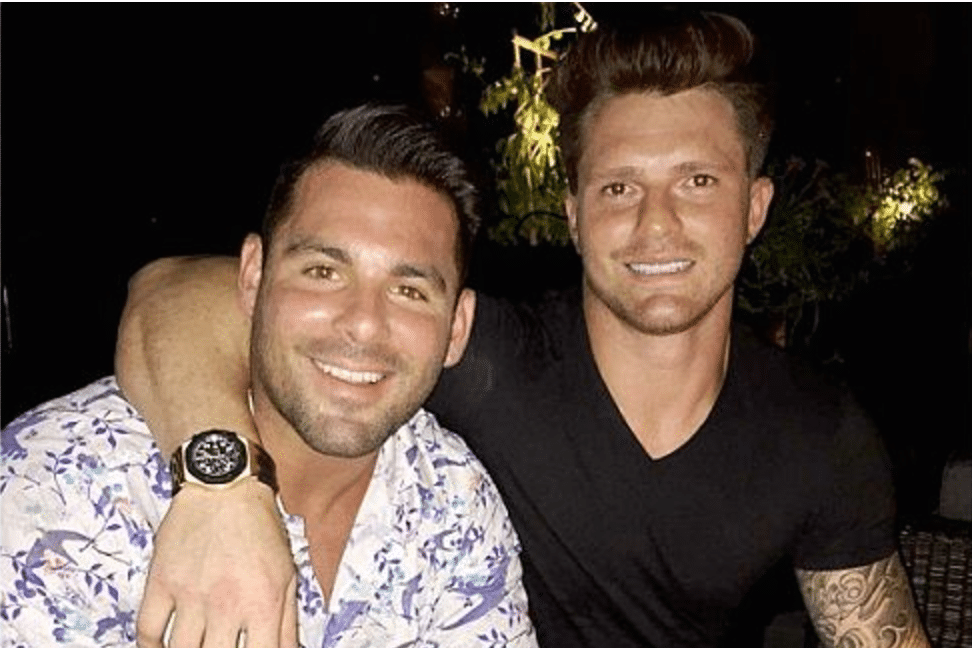 Lawrence Dilione and James Rackford charged with the murder of Joseph Comunale after stabbing him 15 times in the chest during a night of private partying.
NYPD police Thursday afternoon charged James Rackover, 25 and fellow accomplice, Lawrence Dilione, 28 with the murder of 26 year old Stamford, Connecticut man, Joseph 'Joey' Comunale after the Hofstra student was knifed no less than 15 times after an argument broke out.
Grizzly details told police included the victim being stabbed 15 times in the chest after an altercation broke out during a prolonged evening of revelry.
Along with being charged with second degree murder, a report via patchny tells of both men being charged with concealment of a human corpse and tampering with physical evidence.
The murder charges against the socialite/party boy along with that of Dilione, a New Jersey business owner after Dilione led police to where the body of Comunale was buried. A location minutes away from Lawrence Dilione's business officers in Oceanport, Jersey Shore.
It was there that police found the partially burned body parts of Comunale, a Hofstra University student who also doubled as a sales associate, bludgeoned with knife wounds. His body left in a shallow grave in marshland.
James Rackover is 1 of 2 suspects charged with second-degree murder in the death of missing CT man Joey Comunale: https://t.co/PuX3u3RMMe pic.twitter.com/QNYWj6T864

— Eyewitness News (@ABC7NY) November 17, 2016
Joseph Comunale killers yet to be charged with murder as family makes funeral arrangements
Lovers? How Jeffrey Rackover celebrity jeweler took in James Rackover.
James Rackover: How I escaped my criminal past as James Beaudoin
Did James Rackover murder Joseph Comunale? Son of society jeweler arrested
Why was Joseph Comunale murdered? Body discovered, party host now in custody
The murder charges come after Joey Comunale is believed to have come across James Rackover and his posse at a nightclub Saturday night, only to later accept the socialite's after hours invitation to return to his swanky Upper East Side abode to continue a night of cocaine taking and revelry.
A night of revelry at which point led to a disagreement and the knifing of Joey Comunale in the early hours of Sunday morning after the youth had been observed on video briefly emerging out of the building circa 7.30am and returning moments later back to the fourth floor apartment of his host, never to be seen alive ever again.
The two men had been taken into custody Tuesday night after authorities obtained a search warrant, with Rackover held on an unrelated arrest warrant where police soon found a slew of incriminating evidence against Rackover who lived on the fourth floor courtesy of his presumed lover, Jeffrey Rackover who lived on the 32nd floor above.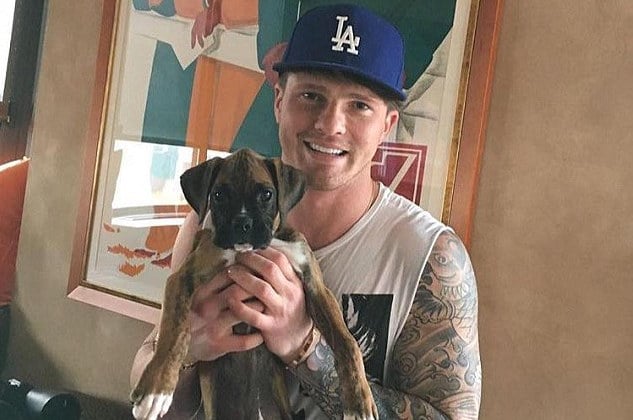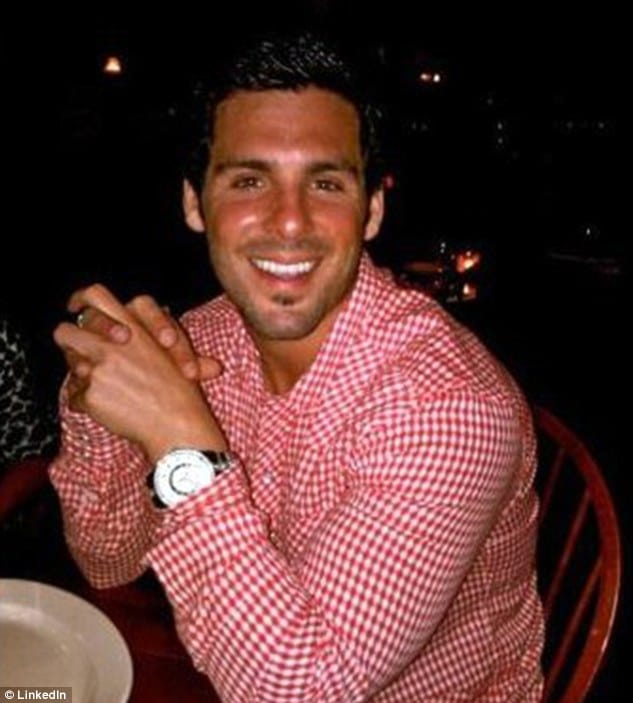 According to pix11, upon Comunale being stabbed to death, his body was dumped behind a flower shop with one of the charged men attempted to burn the body.  Gasoline was found at the 1-foot deep grave after attempts had been made to burn the victim's body.
Comunale also suffered a broken pelvis, leading to speculation that his killers tossed the body from the fourht-floor apartment.
The motive for the vicious attack remained under investigation, although sources cited via the nydailynews indicated the killing occurred after Comunale rejected the advances of one of the men inside the apartment.
Addressing reporters Thursday afternoon, the victim's father told reporters Thursday that his son Joey touched the hearts of everyone he met, and that he didn't deserve to be killed.

'He was one of a kind. He didn't deserve this — he didn't go looking for trouble,' Pat Comunale said.
Adding: 'We're in denial, All I have left is his friends.'
Told Chief Boyce today, 'We have blood on clothing and there appears to be bleach on that clothing as well, to cover up the blood.'
In its online listing, the Grand Sutton is described as 'an intimate building' with all the classic Upper East Side amenities: a doorman, concierge, courtyard garden, gym, etc. Condos in the building currently sell for around $2 million and rent for around $6,000 per month.
Since their arrests, both suspects have retained lawyers and have refused to cooperate with authorities….