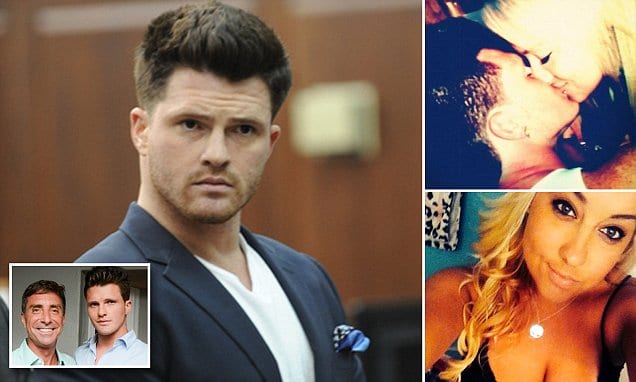 Samantha Grimm the ex Florida girlfriend of James Beaudoin as he was known before becoming James Rackover tells of the mystery of the man she once loved.
Samantha Grimm, the former live in girlfriend of suspected killer, James Rackover has told of her belief that her former Florida boyfriend whom she knew as James Beaudoin while they dated may have been turning tricks for money.
In an exclusive with the dailymail the Fort Lauderdale waitress who was once in a four year relationship with presumed Joseph Comunale killer tells she is still trying to digest the notion that her former boyfriend may have been complicit in the murder of 26 year old Stamford, Connecticut man, Joey Comunale.
In the tell all feature, the 26 year old woman tells how the man she knew whom she used to date back in Florida before Rackover finally ended their relationship to permanently move to NYC in 2013 was anything but the glossy high roller that he would end up becoming.
The couple living with her parents, Grimm tells how at one point the former couple were in love and had discussed having children together.
But not all was what it seemed.
Along with her then boyfriend being in constant trouble with the law, after a string of assaults and robberies saw him in and out of jail, her ex by then had also increasingly begun spending time apart, with Rackman taking frequent trips to NYC only to return with wads of money.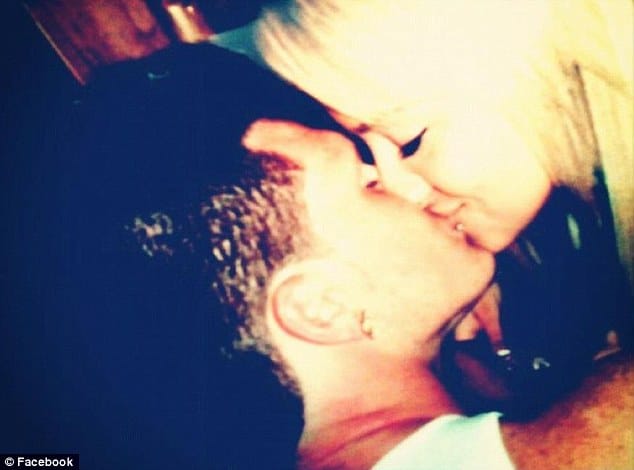 James Rackover breaks silence: 'I'm innocent, I never killed anyone'
Joseph Comunale killers yet to be charged with murder as family makes funeral arrangements.
Stabbed 15 times: Lawrence Dilione and James Rackover charged with murder of Joseph Comunale
Lovers? How Jeffrey Rackover celebrity jeweler took in James Rackover.
James Rackover: How I escaped my criminal past as James Beaudoin
Did James Rackover murder Joseph Comunale? Son of society jeweler arrested
Why was Joseph Comunale murdered? Body discovered, party host now in custody
According to Samantha Grimm, Rackover's trips to NYC began to get longer, while his returns to their home in Davie, Florida, increasingly briefer.
While conceding she didn't know what her ex was doing up north, James Beaudoin, as she had always known her former boyfriend as before he adopted a new lifestyle in NYC had become increasingly obsessed with money.
Told the former girlfriend via the dailymail: 'I thought something was up but I didn't know what.'
Beaudoin eventually moved into the luxury Upper East Side apartment owned by high-profile New York City celebrity jeweler Jeffrey Rackover where he adopted his caretaker's last-name to become James Rackover.
While the star jeweler introduced the younger 25 year old man as his son, neighbors in their building at 418 East 59th Street, the Grand Sutton assumed James was Jeffrey's younger lover.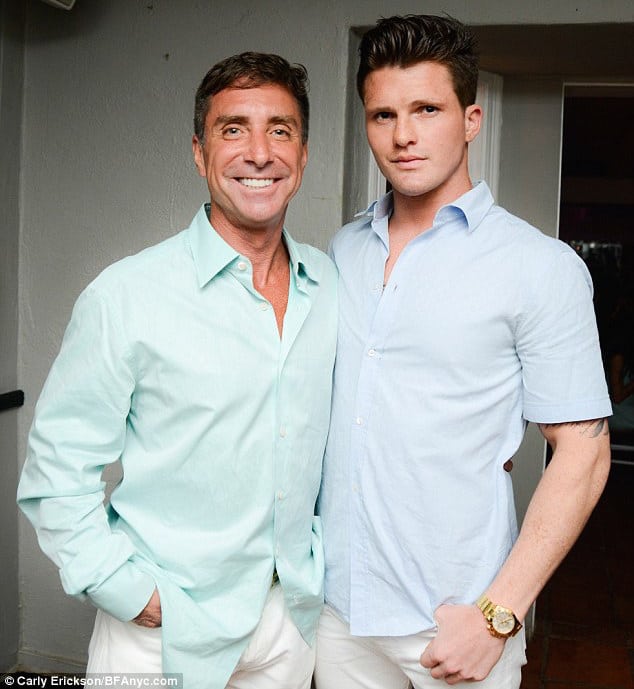 Asked if her ex was gay, Grimm responds with a definite no, saying: 'I can promise you Jimmy isn't gay.'
Adds the jilted ex girlfriend: 'Did he travel to New York to turn tricks with older gay men? For the right amount of money, Jimmy would definitely do something like that.
'And now I believe that's what he was doing during his trips.'
Speculation as to the exact nature of Jeffrey and James Rackover's relationship comes as Rackover over the weekend broke his silence, where in an exclusive with the nydailynews he told he 'didn't even know' of Comunale's murder, having retired a night of partying at his fourth floor boite to be with Jeffrey Rackover on his 32nd floor apartment where 'they watched films.'
It was only after being taken into custody on a separate outstanding warrant Tuesday night that James Rackover claims that he discovered come Thursday upon his arraignment that Comunale had been murdered.
Come Monday, a grand jury Monday formally indicted James Rackover on charges of concealing a human corpse, tampering with evidence and hindering prosecution. Lawrence Dilione, 28, who was also arrested last week in the death of Joey Comunale, has waived his inital court appearance and is expected to attend a bail-related hearing Tuesday.
Bail for both men has been set at $3 million each.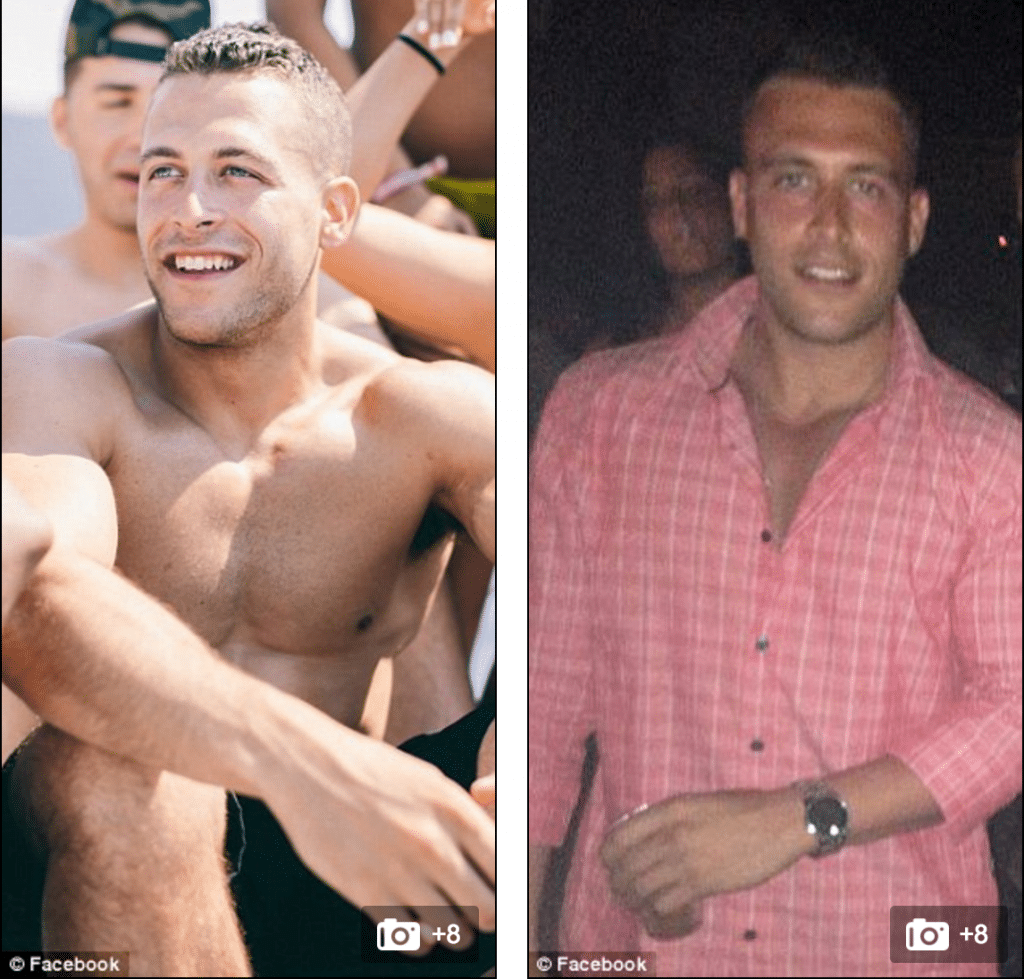 To date, police have yet to have charged either men with murder as they await the results of further forensic tests as they try to figure out which one of the two men, if either, held the knife which was plunged into Comunale's chest 15 times.
Asked about accusations that he murdered Comunale and drove his body to New Jersey to bury it in a shallow grave, James Rackover told the nydailynews: 'Wheeled him out of the building? There was no body.
'There was no dolly. I was never even seen on camera with this kid. I have no idea who he is.
'I can't explain what happened at all. I didn't do anything.'
According to Samantha Grimm, who is beginning to have her doubts as to who she was formally involved with, the woman told of having met Beaudoin as he was known to her through mutual friends in 2009.
At the time, Grimm was 19, while Beaudoin was 18 and had just been released from prison after serving time for burglary.
Explains Grimm via the dailymail: 'He didn't have much of an education,'
Adding: 'I don't think he graduated from high school. At first, I was not aware he had problems with the law but he got arrested for violation of probation. I don't have anything bad to say about him, though. He was my boyfriend.'
In time, Grimm says her ex managed to get a job in a nearby boat yard and started working on yachts in need of repairs or refurbishing.
Told the ex girlfriend: 'He moved in with me and my mom,'
'We had a very normal existence.'
At one point in 2011, according to Broward County records, Beaudoin was arrested for driving without a license. In turn, Grimm paid for his $250 bond.
Soon after her live in ex started traveling to New York City while returning with loads of cash, By then, explains Grimm, 'His desire for money turned into an obsession.'
Adding: 'He cut me and all of his friends in South Florida off from his life. I started seeing photos of him on Facebook in beautiful suits and well-groomed looks,'
'That's not the Jimmy I knew. The guy I knew was chill. He wasn't fancy or a showoff.
They broke up three years ago when he moved to New York permanently.