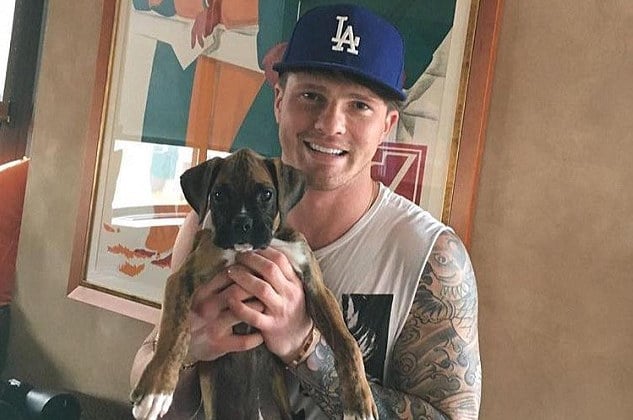 James Rackover prison interview leads to the Upper East side man pleading his innocence and non involvement in the murder of Joseph Comunale. 
In an exclusive, presumed Joseph Comunale killer, James Rackover has told that he is innocent in the murder of  the Stamford, Connecticut man, having never even laid eyes on the man whose blood ended up splattered all over his upscale, The Grand Sutton, Upper East side apartment.
Speaking in a jail house interview with the nydailynews, James Rackover goes on to say that he never even knew anything about the 26 year old man's death, who he continually refers to as 'this kid' until after his arrest.
While the NYPD have yet to formally book either Rackover or his alleged accomplice, Lawrence Dillione, 28 with murder charges (as they await the conclusion of forensic evidence) both men remain behind bars, booked on charges of concealing a human corpse, hindering prosecution and tampering with evidence.
Bail for both men has been set at $3 million each.
While Rackover acknowledges that Comunale was in his apartment in the early hours of Nov. 14, the party host claims he never even laid eyes on his guest, one of many who had purportedly returned from a night of partying in downtown Chelsea to continue what cops claim was after hours cocaine binging at Rackover's prestigious Upper East home.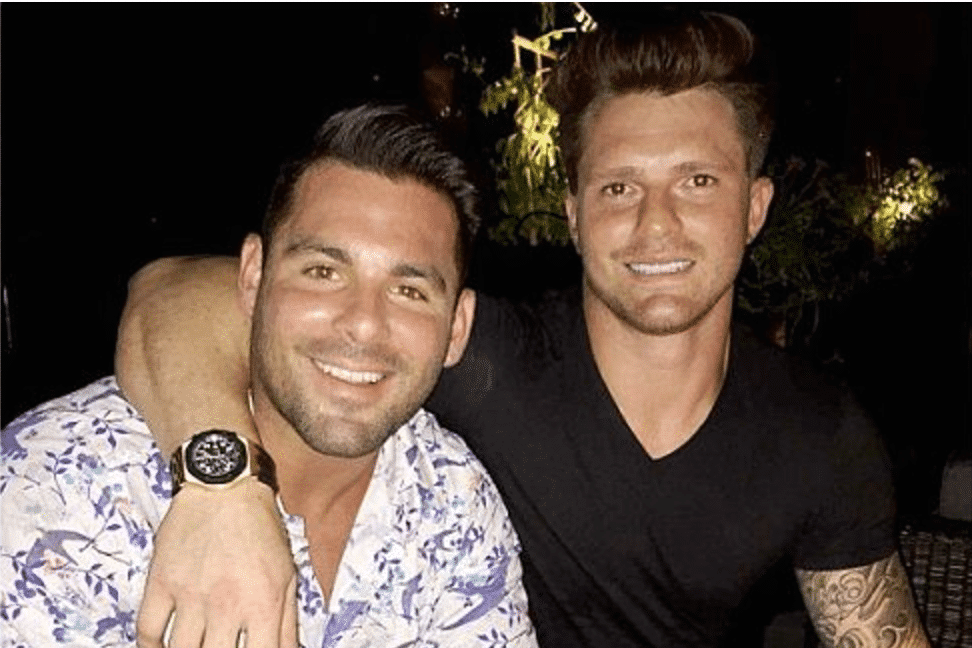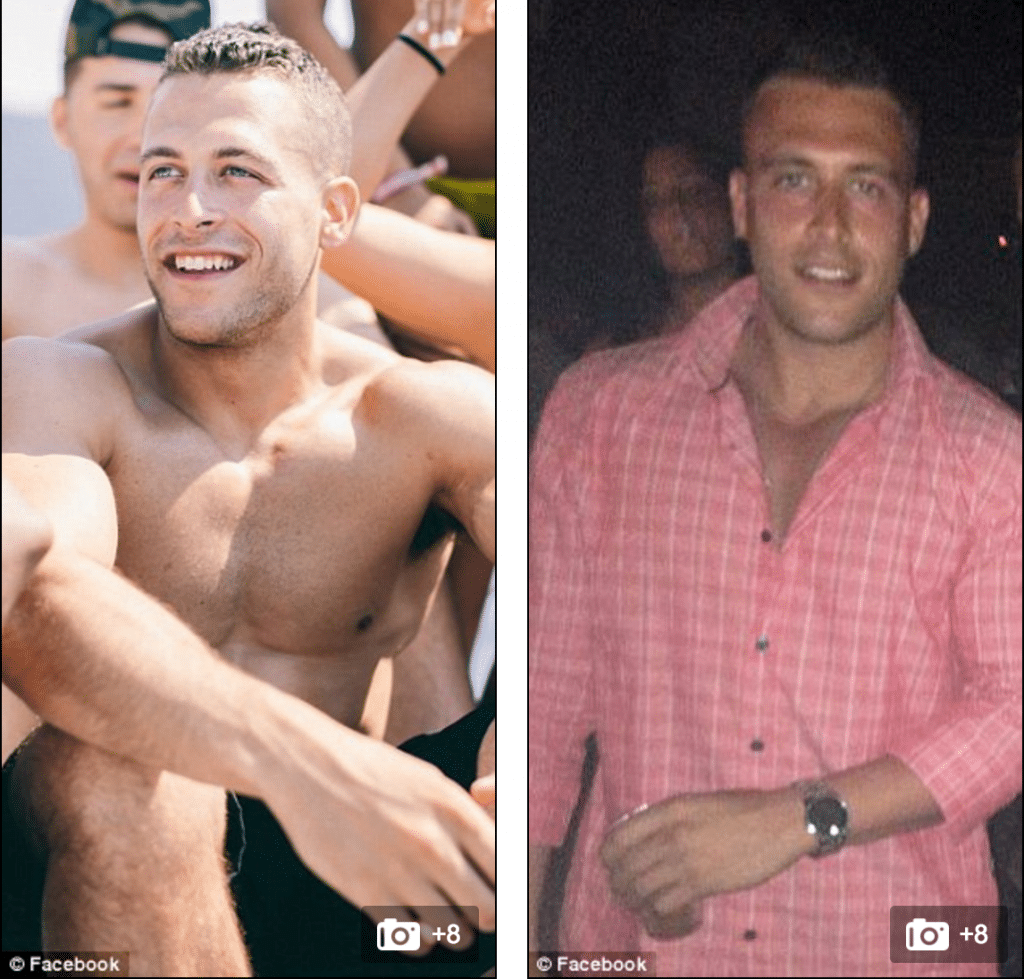 Samantha Grimm James Rackover ex girlfriend: 'I think he was turning tricks for money'
Joseph Comunale killers yet to be charged with murder as family makes funeral arrangements.
Stabbed 15 times: Lawrence Dilione and James Rackover charged with murder of Joseph Comunale
Lovers? How Jeffrey Rackover celebrity jeweler took in James Rackover.
James Rackover: How I escaped my criminal past as James Beaudoin
Did James Rackover murder Joseph Comunale? Son of society jeweler arrested
Why was Joseph Comunale murdered? Body discovered, party host now in custody
It wasn't after Joseph Comunale's death and his subsequent arrest that Rackover reckons he ever heard of his 'guest' dying.
Told James Rackover from Manhattan's detention center Sunday afternoon: 'I've never seen this kid. I don't even know who he is.'
While neither Rackover or Dilione have been formally charged with murder charges, second degree murder charges are anticipated, cops say that's only because they haven't figured out which one of them, if either, held the knife and plunged it into Comunale's chest 15 times.
In his defense, James Rackover, real name James Beaudoin with a checkered arrest and conviction history from Broward County,  Florida said he stayed home to watch an Ultimate Fighting Championship bout on Nov. 13, a Saturday, and never left his E. 59th St. apartment.
Instead, according to Rackover, the party came to him in the early morning hours of November 14 when party pal Dilione, who'd been at a downtown club came by his 4th floor apartment with a few people around 4 a.m.
Telling the nydailynews that he knows Dilione through an ex-girlfriend, the group stayed at Rackover's place until about 7 a.m., 'drinking and hanging out'.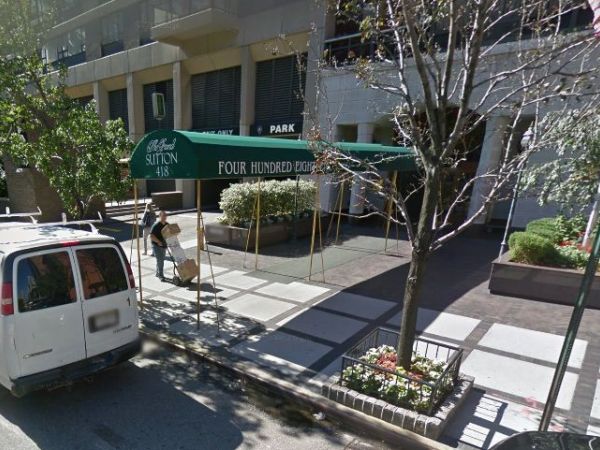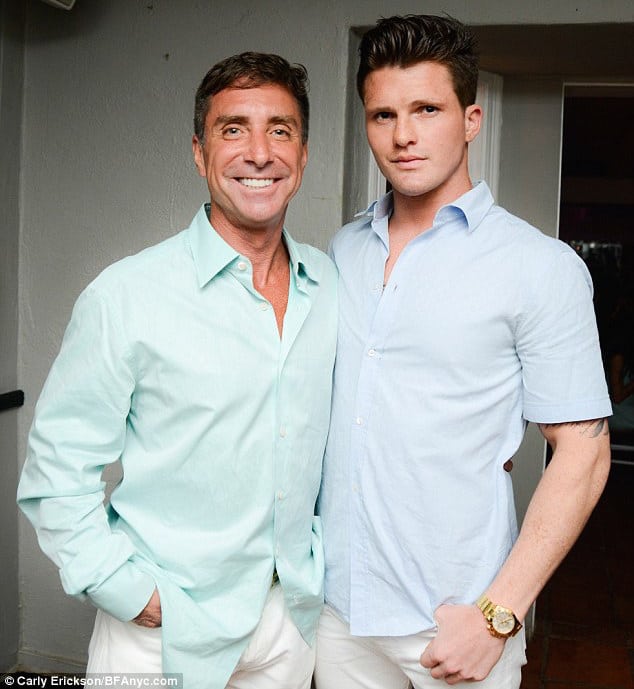 According to the host who gets to live in the swanky abode courtesy of his surrogate father and presumed lover/sugar daddy, celebrity jeweler to the stars, Jeffrey Rackover who lives on the 32nd floor, 'there were no arguments' that could have provoked Comunale's killing.
To date cops believe Comunale was the victim of a mass stabbing after rebuffing the same sex advances of one of the party attendees/host.
After Rackover's guests all left, Rackover claims he went 'straight to sleep' while hanging out with his 'stand in dad' as the pair watched a football game.
From there Rackover tells of police holding him on charges relating to a traffic violation where he has remained in custody ever since, with police the following day exercising a search warrant where they found 32 instances of Comunale's blood in Rackover's apartment along with various items of the missing man's blood stained clothing stuffed in a bin outside.
Reiterated Rackover: 'I only found out about the real charges through my lawyer on Thursday before the arraignment.'
While Rackover insists he stayed in on the night of Comunale's murder, cops allege Rackover and Dilione met Comunale in a Greenwich Village club that Saturday night, and came back with three women to Rackover's apartment where they proceeded to continue their party.
From there, cops point to building surveillance video showing Comunale re-entering the building around 7 a.m., while the female party guests left before the alleged attack took place.
Subsequent to Joey Comunale being murdered after an 'altercation', cops say Rackover and Dilione in a bid to 'get rid of the evidence' carried Comunale's body from the apartment and loaded it into the back of a Mercedes-Benz for a 60-mile drive to a wooded area in Oceanport, N.J., Comunale's body was found two days later buried in a shallow grave.
Recalls Rackover:  'Wheeled him out of the building? There was no body,'
'There was no dolly. I was never even seen on camera with this kid. I have no idea who he is. I can't explain what happened at all. I didn't do anything.'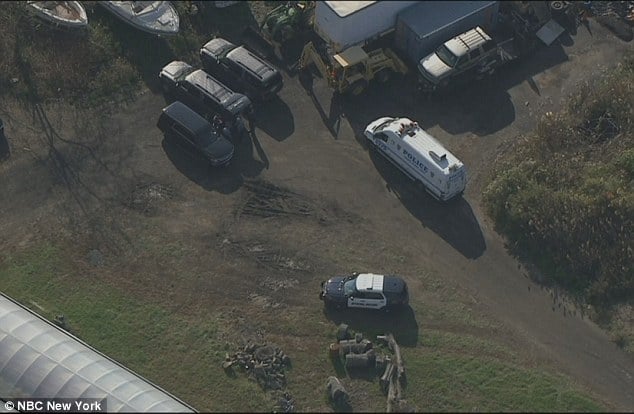 Along with cops recovering 32 pieces of evidence from Rackover's apartment, NYPD Chief of Detectives Robert Boyce said there were bloodstains on the wall, along with cops pulling sheets, towels and the victim's clothes from trash bags tossed down the garbage chute.
To boot, Comunale's killer or killers tried unsuccessfully to bleach the blood from the dead man's clothes, Boyce said.
Police detectives now believe Comunale was murdered after ejecting the sexual advances of one of the men inside the apartment.
Rackover in turn strenuously denies the claims, saying cops are 'making it all up'.
Reiterated James Rackover from Manhattan's detention center via the nydailynews, 'I have no reason to hurt this kid.'
Adding, 'I've never hurt anyone. I've never killed anyone. I didn't do any of this.'
Of note, since his arrest, Rackover concedes of his surrogate father/sugar daddy having not made the trek to see him in jail. His only visitors have been a reporter and his lawyer.
'I don't even think my dad wants to speak to me after this,' Rackover said. 'He won't want anything to do with me.'
A sentiment that the sugar daddy has since publicly expressed.
From there, Rackover whose fate hangs in the balance expressed sympathy for the victim's family, as well as his own.
Told the beleaguered man who must have imagined he had  managed to reinvent himself after leaving his former troubled life in Florida: 'I feel bad for this kid's family and I feel bad for my own family. I feel terrible for putting them through this.'