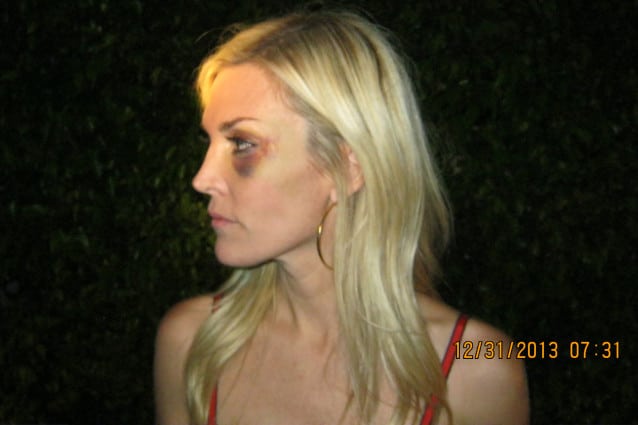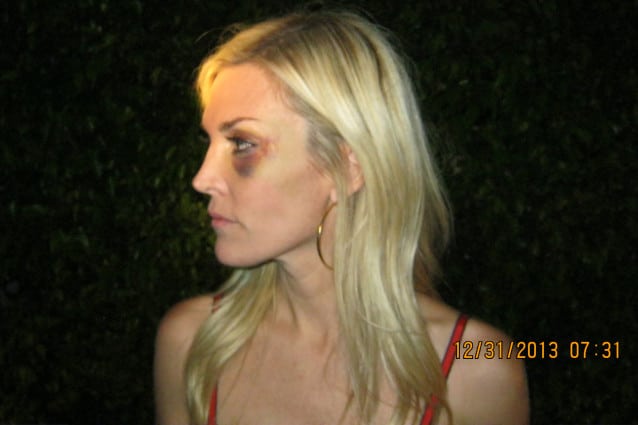 Did Alexander Nico Fanjul assault on and off girlfriend Tinsley Mortimer? How a NYC socialite self imploded on her way up. 
Which one is more challenging? Making it as a bona fide socialite or finding true love? In the case of fallen socialite, Tinsley Mortimer, 40, the answer is both. 
From a broken marriage to uber blue chip socialite, Topper Mortimer, to love stints with other notables, 'Bachelor' star Prince Lorenzo Borghese and 'American Idol' alum Constantine Maroulis, it's Tinsley Mortimer's latest love interest, with Palm Beach, Florida scion, Alexander Nico Fanjul (son of sugar baron Alexander Fanjul) otherwise known as Nico Fanjul which has proven to be the most battered and public meltdown.
Ironic for an aspirational who has chosen to live her life (against the best wishes of her then husband Topper in a 2007 nytimes interview, shortly before their marriage breakdown in 2009) in the hope of landing it all; fame, glitz, social standing and the commercial trappings that come with it. Except in Tinsely Mortimer's case, an aspirational from Richmond, Virginia, so little has in the end come true, despite all the promise and fleeting acclaim.
In a sobering feature via pagesix, the tabloid explores the rise and anti-climatic fall of a once promising femme fatale socialite, who like others before her have seen their currency plummet and forced out to the pastures.
How Anyone Can Become a Successful Socialite With the Right Tools and Tactics
Melissa Berkelhammer evicted: The delusion of being a NYC socialite
Suzanne Corso, former socialite loses $100m but finds redemption anyway
Thomas Gilbert Jr's socialite ex girlfriend: 'He was such a loser.'
After a starring appearance in NYC's 'High Society' which saw the aspirational Tinsley Mortimer cut to size (along with every other cast member) and forced to seek a more low key existence post 2010, post marriage blues and a string of enterprises that didn't necessarily pan to very much, Mortimer decided to take shelter in Palm Beach, Florida. The other socialite vestige that one can try their luck at. 
Upon moving to Palm Beach and scoring a position planning events for tax company, Engineered Tax Services, things were perhaps beginning to look up for the former NYC Queen Bee.
Until her fall from grace in NYC, Mortimer had become a social fixture and a mainstay in the pages of socialite chronicler, Patrick McMullan (an impressive 3912 results come up), a coveted fixture in Vogue magazine where she had once worked as a beauty assistant along with landing front row fashion seatings along with other 'nice' things that fabulous and coveted people get to do.  Things that probably don't matter to most people, except to those in that part of society where it does.
It was there, in her new adopted home of Palm Beach that Mortimer soon met the son of a billionaire, Nico Fanjul and where the pair began seeing each other. Albeit quietly and on the sly. Probably not to attract too much attention, but probably because Fanjul's family didn't necessarily approve of Tinsley along with the fact that the billionaire heir was ten years her junior and substantially far more wealthier than she was.
Something again that ought not to worry most people, except to that part of society, Palm Beach and the certain streets on the Upper East side, NYC where it does. And how.
While the couple may have loved each other, things weren't never easy between the pair, with a series of incidents which included Tinsley Mortimer purportedly roughed up at the hands of her young and uber rich lover who perhaps assumed he could behave at will.
Explains pagesix during one harrowing incident in June 2014, after cops responded to reports of an 'unwanted guest call,' below:
When cops arrived, they found a barefoot, intoxicated, crying Mortimer next to her mother's Land Rover, which she had driven that evening. She told police that she and Fanjul had arrived at his place after dinner at a restaurant. They got into an argument about a boat trip Mortimer had taken with friends weeks earlier.
"[Mortimer] said Fanjul . . . tried to smother her with a pillow," according to police. She fought back, ran outside, and locked herself in the car.
Fanjul chased her, keyed the car, ripped off the windshield wipers and used them to break the front windshield, the police report says. Mortimer took an iPhone video of the entire incident.
When officers entered the bedroom where the original altercation took place, "there were blood marks on one of the pillows," they reported. A "highly intoxicated and uncooperative" Fanjul asked cops to leave. Mortimer refused to sign a sworn affidavit of prosecution.
Noted a Palm Beach Police report on another occasion Christmas Day, 2013 which saw Tinsley Mortimer hospitalized allegedly at the hands of Alexander Nico Fanjul : 'We saw that Tinsley had a laceration on the back of her head that was still bleeding . . . The left side of her face next to her eye was very swollen with yellow-and-green bruising. We also saw red and bruised markings on her forearms, biceps and elbows.'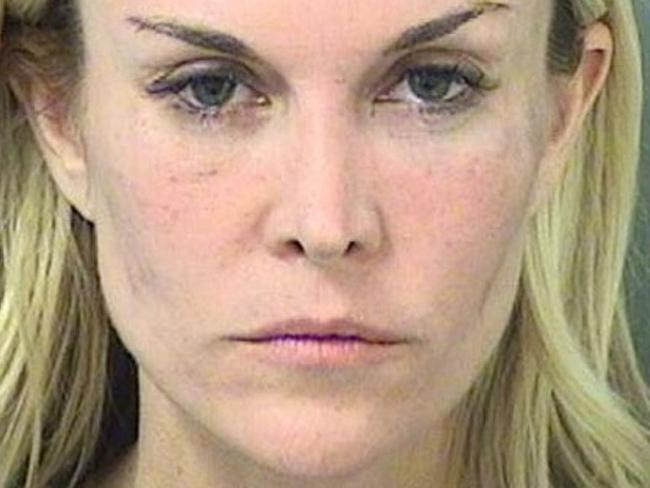 The altercations continued to the chagrins of friends and family who wanted Mortimer to keep her distance from the heir apparent, but as most can tell you, love is a hard thing to beat and sometimes even a battered woman will keep coming back for more when she should perhaps take stock and heed self preservation.
Explains New York Social Diary publisher David Patrick Columbia: 'The problem with Palm Beach is that it's too much money, and if you don't have it, you're nobody. And that's tricky for a pretty girl like Tinsley.'
Tricky perhaps, but Tinsley Mortimer wasn't about to give up. Whether it was love (one is inclined to believe there was a lot of love) or a desire to migrate and upmarket herself into a new lifestyle and platform (isn't that what pretty aspirationals do?), Tinsley Mortimer wasn't about to give up at another chance to upgrade or keep love. Even if the bruises along her face, and body, purportedly at the hands of her secret lover, Nico Fanjul kept piling up.
But that's not the way Alexander Nico Fanjul's mother, Nicole Fanjul sees things, who adamantly denies any suggestions that her son ever beat up Mortimer.
Told Nicole Fanjul: 'It's all hearsay, and all [Mortimer's] black-and-blue stuff is what she's done to herself or what somebody else has done to her,'
'She hides in the bushes, she hides in her car, she puts cigarettes out in his face, did anybody ever tell you that? This makes 'Fatal Attraction' look like a cartoon. She's insane. This is a result of a woman scorned.'
'She's going up against us and she's going down.'
The comments come off the back of last week's fracas which saw the former celebrated socialite arrested for trespassing, humiliated as she appeared in the tabloids, a poster girl for the woman who refuses to say no and stalks her ex boyfriend to the point of even trying to get entrance to her ex's house whilst with a new love interest.
Again love, hunger, desire and feelings of scorn are never easily understood or lived. Especially on the cover of tabloids.
Explains pagesix in a bid to give us the average punter a regard of the illustrious life that aspirationals get to live:
No doubt, this wasn't how things were supposed to end up. Mortimer grew up in Richmond, Va., with her father, George, a rug salesman-turned-real estate investor; mother, Dale, an interior designer; and younger sister, Dabney. Her father, who passed away last year, bragged in a 2006 interview: "We're in the [Social] Register. Her ancestor is Thomas Jefferson. She was raised in the biggest home in central Virginia. We had a nanny, two gardeners and a butler."
Which is to wonder, once you've had a few butlers, appeared in few magazines and starred in  your own failed reality TV show, your own high profile marriage meltdown there's also a second or third act to redeem oneself with too. Or is there?
Explains pagesix: Mortimer — who, a source says, has frozen her eggs — hasn't given up on the dream of having it all: a family and Tory Burch-level success.
"I don't regret any of the decisions made," says Mortimer of her failed reality show and move to Palm Beach. "The one regret I have is that I stayed in an unhealthy relationship for as long as I did." She refused to elaborate.
Maroulis has heartfelt advice for his ex: "She needs to love herself more, and respect herself more, and find someone who's going to care about her."
And such is the folly and aspirations of socialites and those in certain parts of society who might best sometimes just learn to love and accept themselves and not be hoodwinked into thinking that life only matters if you make it in the glam tabloids or the front row of some fashion show. Even at the cost of one's sanity and physical safety. Or does it?
Tinsley Mortimer arrested for trespassing: 'I'm not an unwanted guest'
Socialite Tinsley Mortimer is kind of already over Fashion week thank you very much.
Because Tinsley Mortimer is a hawt bixch socialite after all…
Tinsley Mortimer is now no longer an irrelevant NY socialite.
It's time to meet Tinsley Mortimer's new love interest.
The top ten socialite whores of NYC.
The Top Ten "Step and Repeat" Offenders of NYC.
Pest of a Guest- Tinsley Mortimer.