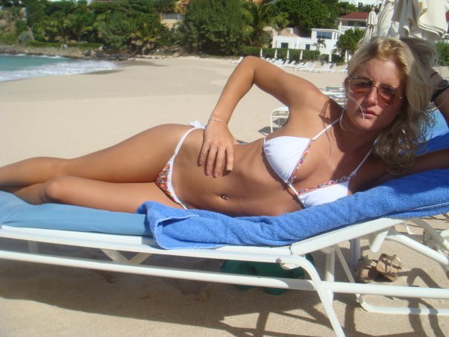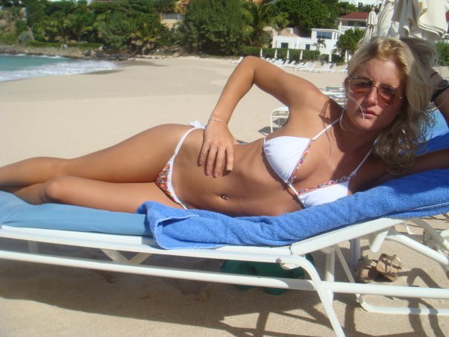 Speculation has been rampant lately as to whether Jules Kirby, l'enfant terrible (so they tell me…) has been invited back for the second season of High Society- to be filmed in the uber Hamptons this summer.
According to a personal phone call this author received from Ms Jules Kirby she was insisting that the rumors of her being thrown off the show were completely false and being fabricated and fueled by media site Guest of a Guest, who no doubt has a very kindred love affair with this particular l'enfant terrible.
In Jules own words the producers have been bending backwards to keep her on the show, but Jules has decided she no longer wants no part with the show given the animosity between herself and the show's producers who she argues breached all their promises to her. What is also upsetting to her is that she is offended by the cast's central character- Tinsley Mortimer whom she calls a backstabber and to a lesser degree Devorah Rose and Paul Johnson Calderon who she claims have no right pretending to be members of society.
Pressed for commentary, Ms Rose was not particularly amused by Ms Kirby's remarks and countered that if anyone was being implored to return for season 2 it was her and that Ms Tinsley Mortimer was now being forced to eat her own words. Ms Rose then went on to call this author at a later time during the day to tell him in fact she had just gotten off the phone with one of the show's producer Mr Michael Aho who she claims has not at all offered Ms Kirby a spot on season 2.
"Could you imagine," offered Ms Rose "having Jules back on the show? She's a one track record. How many times can you listen to a racist and homophobe?"
For her part Ms Kirby rebuked that Tinsley and Devorah are over the hill actresses looking for as much social climbing access as they can get. Not wanting to reveal sources Ms Kirby has offered that she is currently talking to producers about doing a spin off show but with characters who belong and come from NY society. Curious as to which characters she has in mind, she kindly responded, "My friends." This of course sounds eerily familiar with what Ms Rose has already been offered and undisclosed sources are wondering if Ms Kirby is just having herself on.
In any event the summer looks to be a very interesting one.
CW's High Society gets the green light for season 2 but now needs new characters. But who will fill the void?»
A brave new world starring Jules Kirby and fashion designer Christine Marchuska.»
The hot mess between Guest of a Guest and Jules Kirby continues…