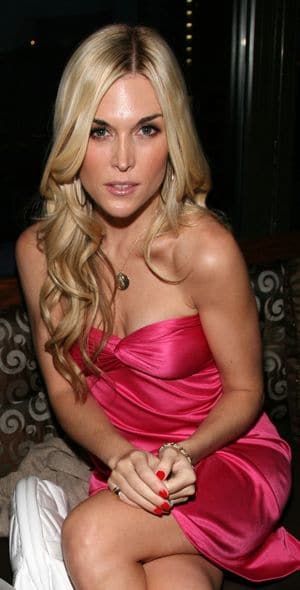 Another chapter in the ongoing world of a media whore.
Interestingly enough Page 6 has come out with a feature on Tinsley Mortimer's dating life- cause as you all realize nothing beats real news like the exploits of a bona fide media whore. And since even we are conspicuous consumers of everything Tinsley (please she is a faux socialite for crying out loud) we couldn't resist this delicious dollop of tripe.
That said, let's look for our box of dark chocolates, red roses and of course the shiny camera crew.
nypost: Tinsley Mortimer moved on quick from one nightlife guy to an other. After the socialite and Ains worth partner Brian Mazza split last month, we spotted her making out at Riff Raff with club partner Hari Kalyan Tuesday night.
Making out or cashing in? Well let's find out…
Pretending to be Kalyan, Mortimer texted us, "Yooo. Great seeing you tnite [sic]. Do you know a girl named tinsley? I'm actually dating her. I don't want anything written about her. Cool?" Kalyan explained, "I didn't send that. So sorry. They took my phone," and added that attention-hungry Mortimer sent us the message.
Attention hungry Tinz? Not on your life. Okay absolutely- but it says it right there on her scrap book that she keeps at home- 'bonafide media whore, smile and repeat.'
According to a friend of Mazza, "He left her because she's too into society . . . the party scene was like a third person in their rela tionship." But Mortimer told us, "I just met Hari last night . . . He as a friend texted you to be nice to me . . . we are not dating."
Kids- does this come as a shock to you? Personally me thinks Mazza is an ingrate who failed to handle the greater meaning of Tinzer- once a media ingrate, always a media ingrate. Oh well.