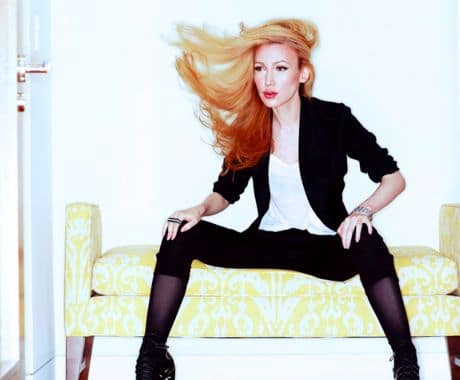 It appears being a socialite these days comes with great risk at ones own sanity and reputation. Devorah Rose for one is sure to testify that such frictions can manifest themselves as one works towards the slippery slopes of the American dream. That said pursuant to yesterday's NYT's seek and destroy write up of Ms Devorah Rose, Ms Rose politely accepted my request for her response. As someone once said there will be blood. Lots of it.- Scallywag.
Letter re printed permission of Devorah Rose. We're sure you will find it highly revealing.
In the June 8th article titled "Devorah Rose, A Celebrity Of Her Own Making," New York Times reporter Laura Holson printed blatantly untrue claims about me.  And when I protested and presented her with email evidence to the contrary prior to publication, she ignored the evidence and went ahead with her one-dimensional hit job.
Ms. Holson basically plagiarized the theme of her article from the defunct reality television show High Society (created by Tinsley Mortimer to further her own quest for fame) which staged fake events, ambushes and spread outright lies in order to portray me in a negative light so that Mrs. Mortimer would look good in comparison.  I don't know whether Ms. Holson has some unethical arrangement with Mrs. Mortimer or whether she is simply a lazy and unintelligent journalist.  The reality is that I am extremely hard working, well-educated, and focused on making a positive difference.  As I told Ms. Holson directly, fame and television exposure are not goals of mine, but merely byproducts and media through which I can impact positive change on the world around me.
In the article, Rachelle Hruska was quoted calling me various derogatory names.  I explained to Ms. Holson that Ms. Hruska is an untrustworthy source who had been paid by the television show High Society to change her opinion and depiction of me to suit the desires of the show and its creators.  I supplied Ms. Holson with email exchanges from Ms. Hruska going back several years that reveal a very different opinion of me.  Yet Ms. Holson included the defamatory quotes without even notifying the reader of Ms. Hruska's biases and past unethical behavior of accepting payment to stage fake events and publish untrue stories about me.  Nor did Ms. Holson include any reference to the email evidence that I supplied.
I want to emphasize that it was The New York Times that approached me – repeatedly – about doing a story.  I did not search out The New York Times.  When I responded that I only wanted to be involved in positive pieces (whether about me or anyone else), Ms. Holson swore up and down that she would tell the truth.  In her article, Ms. Holson derides reality television, yet she has written a staged and knowingly inaccurate article for the front page of the Style section – turning the New York Times into the newspaper equivalent of the very worst reality television.
The New York Times has long been respected as the paper of record, but I fear that era may be coming to an end if Laura Holson's wildly inaccurate article represents the quality of journalism that they tolerate.  I look forward to the day when the public is able to get an honest depiction of who I am…I guess we'll just have to wait a little longer.
Best regards,
Devorah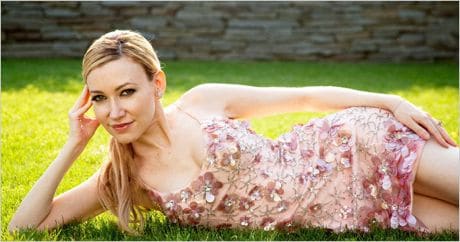 Former Guest of a Guest Photographer blows whistle on Cw's 'High Society.'
What tender loving things did Devorah Rose and Paul Johnson Calderon say to each other at last night's Gen Art premiere?
Devorah Rose: Villainess or Victim?
Devorah Rose gets in another cat fight.
Happy birthday Ms Devorah Rose.