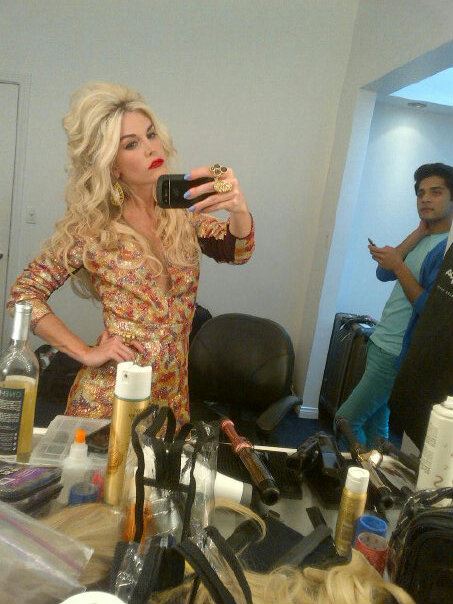 Kids love her or hate her, but social butterfly on the go Tinsley Mortimer never seems to fail to fascinate as she goes from scandal to scandal, design accessory to design accessory andbook deal to book deal(yes writing existential ennui about cupcakes is a winner bixches), and lets not forget the boyfriends she goes back and to from, but what do I know about love?
Nevertheless as Ms Mortimer goes from strength to strength, store fete to store fete she couldn't help release this gem on her facebook, simply titled- 'Check out my hair and a look from the photo shoot today in LA 🙂 Love!
What photo shoot I can hardly guess (the self promoting one obviously), but really who cares, the bixch looks fierce as she continues her assault to live the pony American dream of being your preferred social fixture. But then again that's why we love or loathe her and let's admit the girl does a fierce runway sashay, and the camera loves her too.
With 182 likes and going after 13 hours posting…Ms Mortimer is a preferred hawt bixch to watch out for. But hasn't she always been…?
Tinsley Mortimer is now no longer an irrelevant NY socialite.