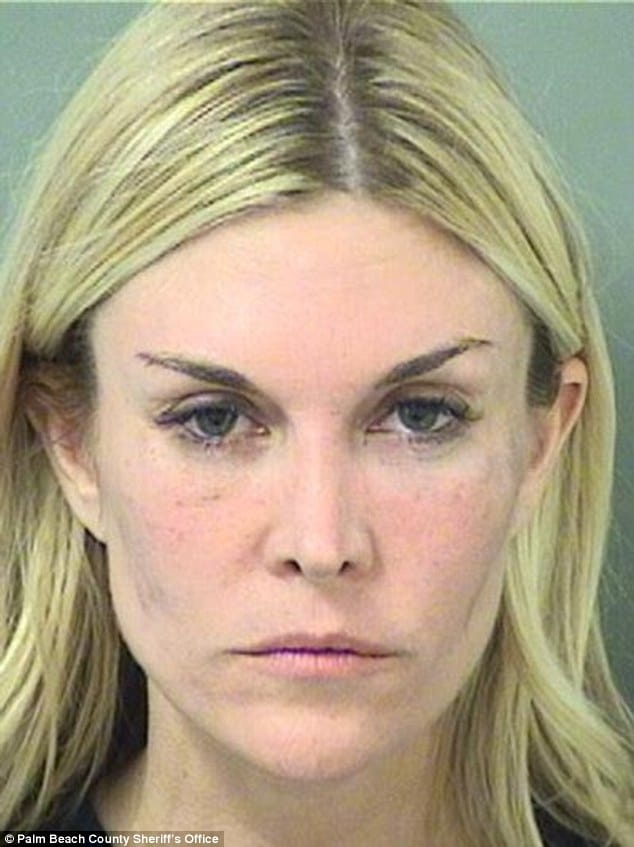 Tinsley Mortimer arrested trespassing: What led to a former it girl losing her cool and screaming at a Palm Beach arrest before the unwanted guest was arrested?
Returning to the tabloid sweepstakes is former High Society make believe TV reality socialite, Tinsley Mortimer, 40 who on Saturday night was arrested in Palm Beach, Florida for trespassing. Who would've thought?
The delicious mayhem according to a report via the palmbeachdailynews came about cops responded to a call from a resident on the 200 block of El Dorado lane complaining of an 'unwanted guest.' Screaming unwanted guest that is.
Socialite Tinsley Mortimer is kind of already over Fashion week thank you very much.
Because Tinsley Mortimer is a hawt bixch socialite after all…
Tinsley Mortimer is now no longer an irrelevant NY socialite.
It's time to meet Tinsley Mortimer's new love interest.
The top ten socialite whores of NYC.
The Top Ten "Step and Repeat" Offenders of NYC.
Pest of a Guest- Tinsley Mortimer.
According to arresting officers, our collective hero had at the time been screaming on the property (why has yet to be necessarily understood) when a complaint came in. Of note are claims that Tinzer had been warned for trespassing at the residence as recently as October.
Recent reports tell that Tinzer at the time had tried to access into her former boyfriend, sugar heir Nico Fanjul's property when the peeved boyfriend called cops.
Mortimer told cops she had only tried to retrieve her purse while her 'boyfriend' was inside with another woman. Indeed.
Offered a source via people: 'Tinsley and Nico broke up, and she cannot get over it.'
'She sat on his doorstep for hours and banged on the door. She was frantic and very upset. Finally they called the police to get her out of there,'
'She's not a bad person but she was too upset to be thinking rationally.'
At the time of her misdemeanor arrest, Tinsley Mortimer had been booked into the Palm Beach County Jail circa 6pm before being released 2 and half hours later.
According to a report via pagesix, the sometimes handbag designer and former it Manhattan girl is the ex wife of Topper Mortimer and daughter of the late George Riley Mercer Jr. and Dale Mercer, and spends her time living between New York and Palm Beach.
Mortimer's arrest comes off the back of her failed tv reality show, High Society, a novel- 'Southern Charm' (do you suppose?) that didn't manage to hit the right pitch, along with releasing a collection of home goods in a (failed) attempt to 'land as a tastemaker akin to Martha Stewart or Tory Burch.'
At present Tinzer has declined to offer any public comments since this weekend's arrest. Can anyone guess why?