Amanda Knox, the 27 year old Seattle, Washington woman re convicted of killing along with her co defendant and then boyfriend, Italy's Raffaele Sollecito, British student Meredith Kercher in 2007 has admitted she is engaged to Brooklyn rocker, Colin Sunderland.
The pair's unlikely union comes after Sunderland wrote to the beleaguered writing creative major when she was first incarcerated where the pair would strike up a friendship over time.
According to the Seattle Times the pair had known each other since middle school.
The journal would further tell that the couple's engagement took place last week with yet no date having been set for the nuptials.
Raffaele Sollecito incriminates Amanda Knox alibi: She wasn't with me
Porn company offers Amanda Knox $20K to star in xxx video
Amanda Knox former prison guard: 'She is like an ice maiden.' Have we been fooled? 
Amanda Knox's ex boyfriend, Raffaele Sollecito arrested at Austrian border.
Amanda Knox interview Good Morning America. Media complicity…
Before her current love interest was revealed in September, Knox reports the UK's dailymail  known to be living in Seattle with her classical guitarist then-boyfriend James Terrano.
A LinkedIn profile for Sutherland once listed his name as Thunderstrike after the Marvel comic-book character, in which the musician describes having studied French at Sarah Lawrence
Sutherland once lived in Brooklyn but has since moved back to Seattle, where he and Knox attended middle school.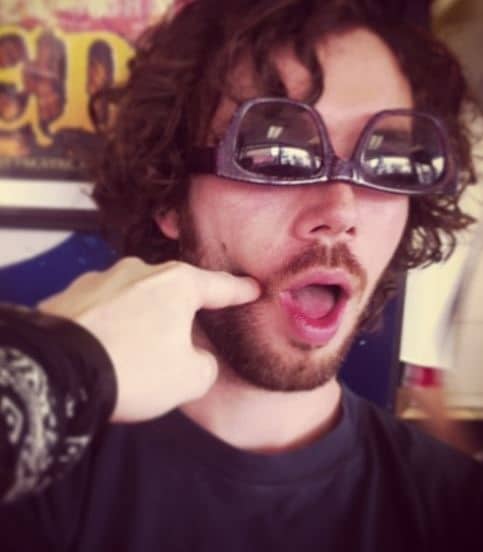 Pursuant to a coupling at Coney Island, NY last September, the rocker soon moved back to Seattle to be with Knox who works at a bookstore and as a freelance reporter for the West Seattle Herald.
Knox's stint as a reporter comes more than seven years after she landed in the middle of an Italian murder mystery that captivated the world and her subsequent 2014 graduation from the University of Washington.
Knox is moving forward with her life after four years spent in prison abroad, but the saga is far from over. Despite being freed after a 2011 appeal which overturned her initial conviction, but her sense of freedom was short lived after prosecutors lodged and won an appeal and re-convicted Knox and Sollecito last year.
Italy's highest court is now set to rule March 25 on whether Knox must face another trial, although she has claimed she'll never return to Italy.
If she is convicted again, Italy is likely to request to extradite Knox but her longstanding battle to prove her innocence has made her a cause célèbre in the U.S who may choose to resist political pressure to send her back. A looming international legal squabble that could leave the US government with little room and the possibility of relenting.
Sutherland, 27, a self-described ghost hunter, reports the nydailynews turned to the crowdfunding site Indiegogo in 2013 to film a pilot for "The Haunted Life," described as a show about 'ghosts, music, storytelling, and travel and how they all come together around a campfire!'
It also appears he is or was the front man for band, The Johnny Pumps.
Amanda Knox's engagement non coincidentally (?) just before the Italian high court's March ruling has since led to users on twitter once again debating her innocence or guilt, a favorite hotly debated topic which shows no signs of abating.
top image found here
Foxy Knoxy. Twitter thinks Amanda Knox is too hot to go to jail.
Amanda Knox guilty but will she be extradited to serve 28 1/2 years jail?
Amanda Knox gets busy plugging her book. A media whore to go…
Will Amanda Knox be extradited? Heated debate ensues.
Breaking: Italian prosecutors have appealed to reinstate Amanda Knox's conviction.
Amanda Knox offered Porn DVD tape deal. No sex required.
Amanda Knox, media screen siren let off the hook.
Amanda Knox sentenced to 26 years in Italian jail.