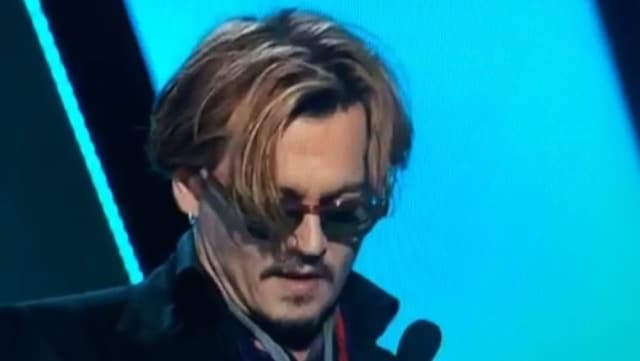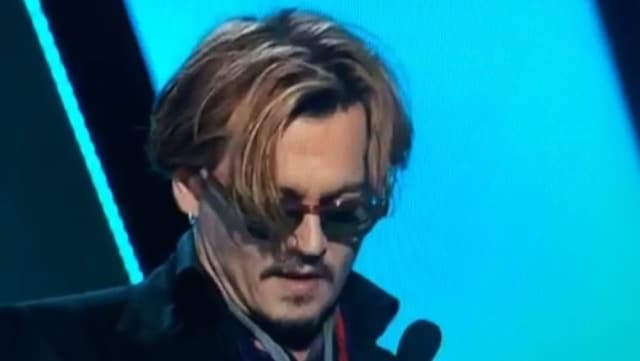 Turning up to present an award at the Hollywood Film Awards last night was actor Johnny Depp. Or what appeared like Johnny Depp. Or to be blunt a very drunk Johnny Depp.
Taking to the podium to introduce the Shep Gordon documentary Supermensch our collective hero appeared as if he had one too many rounds around the liquid merry go round as he took to wrestling with the microphone before starting off on the weirdest soliloquy.
Spluttered Johnny: 'Thas suh weirdess micaphone I've everseen in my life," he begins, swaying and grabbing at the—admittedly sort of strange, I guess—microphone. "Right? Ehhhaa.'
Swirling and spinning on the floor and doing zing bats inside his head, Johnny Depp gave us all a performance that even Shep Gordon must have quietly mused to himself as the camera zoomed on him: 'Why didn't I ever get round to managing Johnny too?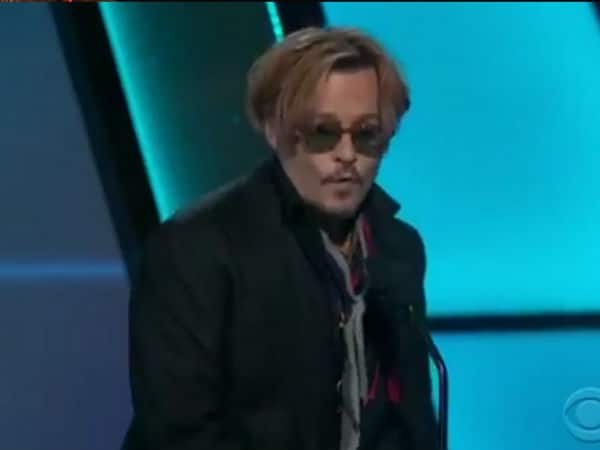 Attempted Johnny for the gods: 'For decades, Shep Gordon has been one of the most beloved and respected talent managers in the music industry. He is also currently the star of the documentary Supermensch – because he is a mensch – and I have been very, very, er … lucky to have him in my life.
'He's someone I consider a great friend, somebody … uh, yeah, uh … incredibly, uh … loyal, loyal friend. Um. And so … you have to watch the film. Yeah, there you go.'
At one point Johnny blanks out (again) before telling the dizzy stars, 'it's one of those nights.' Indeed.
See what you think? Was Johnny just acting or just having himself a grand old dizzy time?