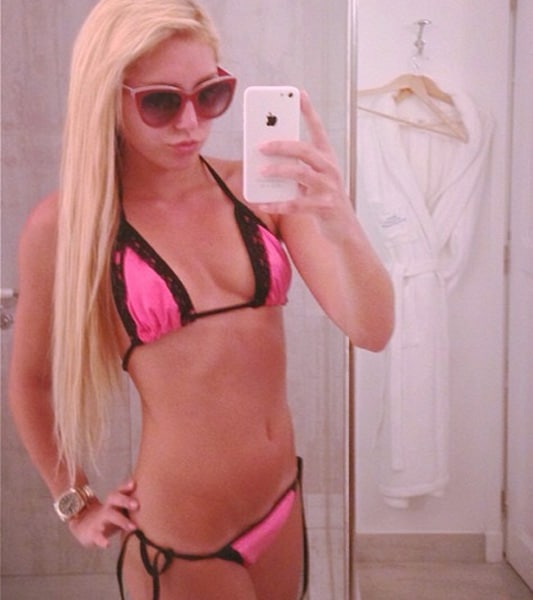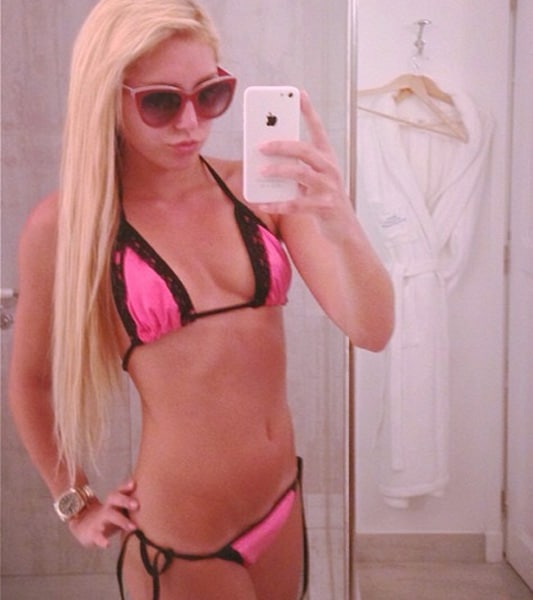 Since news has broken that Robin Thicke's marriage to actress Paula Patton is  now on the rocks after rumors of infidelity on the pop star's part, assertions are being made that it all may be because of aspiring showgirl Lana Scolaro.
Scolaro made headlines when an instagram photo happened to unwittingly catch Thicke feverishly grabbing at her derriere at the VMA awards as a reflection of Scolaro's backside and Thicke's roving hands made tabloid headlines.
It has yet to be revealed whether the actor had a thing with Lana Scolaro but that hasn't stopped many from wondering either.
Nevertheless stoking wonder are reports that Lana Scolaro is definitely up for a date if Thicke's interested, now that he and Paula Patton split.
'I'd love to grab a drink with him if he asked,' she said.
'Robin acting like that with me makes me think there were many more. It's a shame because when you have a kid, it's upsetting.'
Probably not helping matters between Thicke and outgoing Paula Patton is Lana Scolaro's recent admission that she and Robin made out last fall. How many times she managed to make out with Thicke has yet to be revealed. A question one suspects that sat firmly on Paula Patton's mind…
Then again also not helping matters was this video below starring Robin Thicke and Miley Cyrus at last year's VMA awards which had the world hot under the collar and some speculating Robin Thicke's wife too…