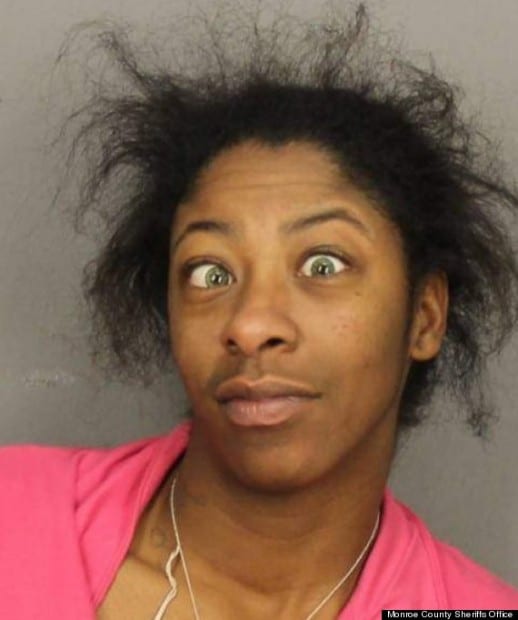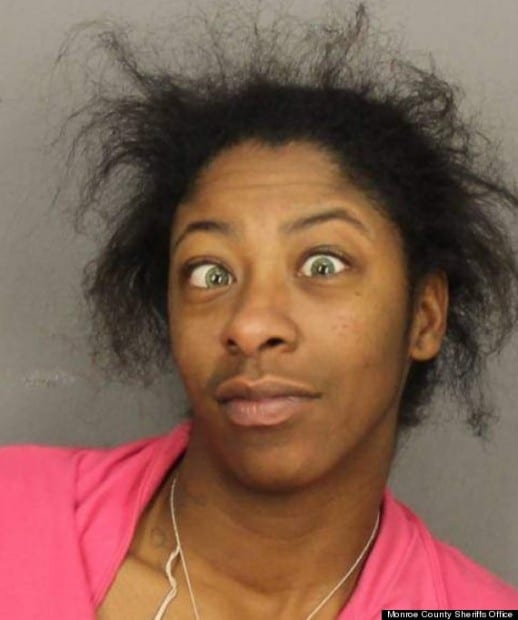 Kids the more I look at Arena Arnold the more I wish I could be her. Those zany eyeballs dreaming of drunken haze balls, those speckled hair whispers the outcome of an extra shot of the good shit, those wild juicy wet lips forever seducing me into her driving excess prowess.
Arena Arnold comes to us as a result of excessive behavior, the result of putting safety and common sense behind her as she took to the lusty highways of her drunken fantasy. For some of us the roads of mobility are just meant to take us from one place to the other, for Arena Arnold that shit is reserved for the higher expression of unbridled of letting it all just go astray and letting it land where it may.
Pulled over after the automobile Arena was driving along in Penfield, NY casually smashed into another. Oh well the side effects of being in one's own happy haze.
When cops tried to book the offending driver, Arena had the gall to pretend she was just a happy go lucky passenger but cops saw through that bullshit (never mind Arena) and booked her for criminal impersonation along with DWI.
For her troubles Arena Arnold was taken to Monroe County Jail where she remained overnight in lieu of $2,500 cash bail or $5,000 bond.
Arena the drunken drivers of fantasy land salute you for inspiring them to beat you out as the most delectable mug shot contender of 2014 that you are. You are too delicious.
Drink drive and mug shot. Have you tried it yet?