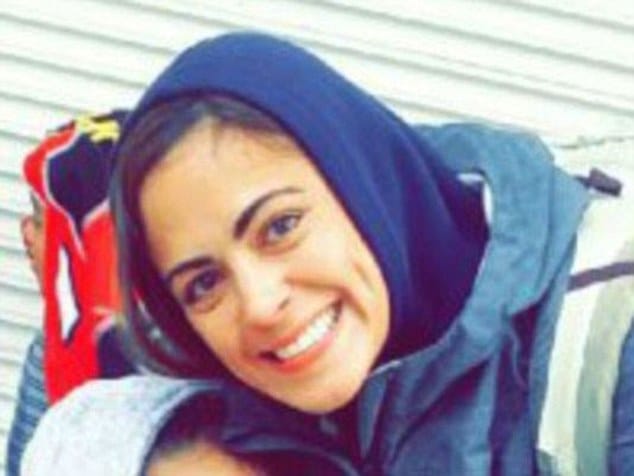 Klara Bowman a kindergarten teacher fired after drinking in class is now set to appeal her dismissal.
Klara Bowman a Tacoma, Washington kindergarten teacher has been fired after drinking in class, drunk and with a blood alcohol level five times the legal driving limit in the state.
The Larchmont Elementary School teacher's dismissal told Tacoma School District came last week after an investigation.
Documents tell of a student going to the school principal's office February 19, saying there was something wrong with the 32 year old teacher.
Upon entering the classroom, teachers told of finding Klara Bowman 'unsteady' on her feet and the kindergarten teacher walking into a wall in front of a class of fourth graders. Other descriptions included the teacher 'slurring,' 'stammering' and 'extremely unsteady.'
To boot, Bowman's blood alcohol content came in at .40, which comes in at the highest the test will register.
Another teacher reported that earlier in the day, Bowman was 'acting out of it' and was seen falling onto two students, then propping herself up and laughing during a reading lesson.
Yes kids, something deep and painful is busting inside Klara Bowman.
A report via Q13 told of police coming across an empty wine bottle along with an empty white rum bottle in class.
Texted the teacher to another teacher of her drinking episode: 'I'm an idiot and will likely not step foot into my classroom any time again in the near future. 
'However, I have two bottles that are still stashed in there and I'm so dreading them finding them. 
'Would you be willing to go in my room tomorrow and get them and put them in the garbage!?'
Responded one parent, Jeni Brown after learning of the Klara Bowman's drinking episode(s): 'What example is that setting for our children?'
'It makes me angry and scared,' added Angela Hadway, who says her daughter was in Bowman's class several years ago. 'It makes me scared that my child can leave one day and they won't even notice.'
Adding of the teacher who had to be escorted off school premises on the day of her drinking bust: 'The children don't need to be seeing that. They don't need to be around a teacher that is drunk.'
Officials say Bowman, who was hired by the district in 2008, had a last-chance agreement with the district due to a previous alcohol-related incident in 2011.
Bowman confessed at the time to being drunk in her Grant Elementary classroom.
Asked why the teacher had been given a second chance, Dan Voelpel, who is the Executive Director of Communications for Tacoma Public Schools said: 'We certainly could have terminated her at that time,'
'I simply think there was a recognition that alcoholism is a disease, and if we put up some rigorous standards for the teacher to meet and she could meet those and show she could come back to the classroom sober and do the good work she'd been doing before, that it could be worth it.'
Adding: 'She was in the classroom and doing her job until recently she had a relapse'
'And the relapse violated the last change agreement she signed, and so we terminated her.'
A letter from Larchmont Principal Cynthia Horner, included the following: 'As most of you know, Ms. Bowman has been away from the classroom for the past week.
'This letter is to let you know that Ms. Bowman will be out for the remainder of the school year.'
A report via masslive tells of Klara Bowman was expected to earn $64,483 for the 2015-2016 academic year, according to a public salary database. That includes a base salary of $48,237, plus an "other salary" of $16,246.
Officials say Bowman has filed an appeal. To date no criminal charges have been filed against the teacher.