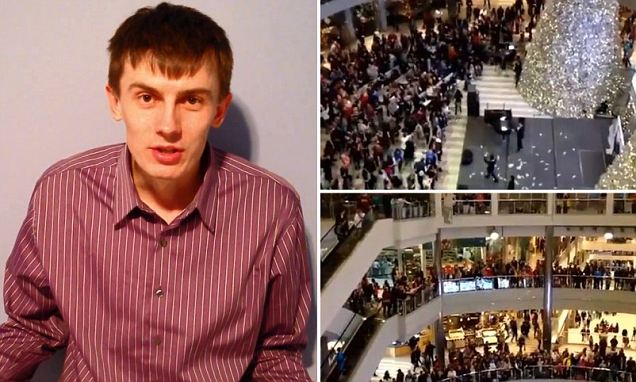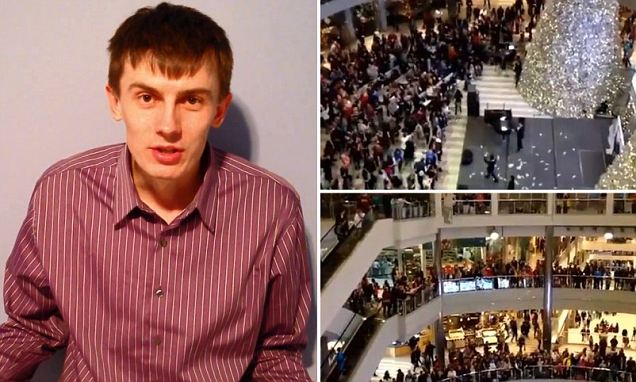 According to Serge Vorobyov, 29 of Apple Valley, Minnesota, he was only trying to share the festive season all round when he took to his childhood dream of raining a $1000's worth of bills on unsuspecting shoppers at one suburban mall.
Unfortunately for him, cops didn't see the merit of his holiday good cheer and took his ass in for disturbing the public peace.
With a camera trained on him (yes kids, this is shopping mall performance art at its best) our collective hero took to raining his free cash flow to the steady beat of a choral rendition of 'Let it snow.' Indeed.
Gawker go on to tell that secret Santa's bills were stamped with a link to Vorobyov's YouTube account, where he posted a video explaining his stunt.
"I wanted to do some sort of pay it forward kind of thing," he says in the video after explaining that 2013 had been particularly rough on him.
Between his "horrible divorce" and losing his car hauling business, Vorobyov says he used his "last $1,000" in an effort to spread some positivity.
Vorobyov even invited his estranged wife to attend the festivities, but she rejected the offer. Can anyone guess why?
Went on to later tell our collective hero after being hauled in by cops: "I don't see how holiday cheer is disorderly conduct,"
Asked what he hoped to gain from the stunt, Vorobyov said he just wanted his wife to give him back his cat.
Of course the real question is if you managed to scoop some of Serge's misery in your wallet…?