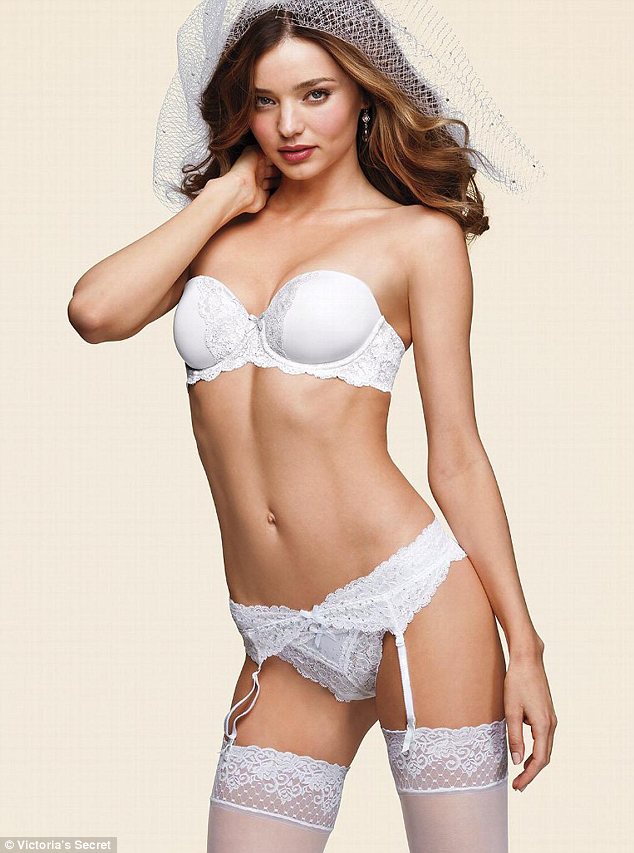 Miranda Kerr wants you to set aside a few moments this evening to wipe away the saliva drooling from your mouth…
Kids courtesy of Victoria's Secret here is Australia's Miranda Kerr modeling their new bridal underwear. Because this is what you probably imagined on the night of your bride's wedding…
Repeat after me: 'Do you take Miranda to be your lawful wedded wet dream till death do you part…?'
I do indeed…
Mirand Kerr goes topless for Jalouse
And this is Miranda Kerr in her perky Christmas outfit.
Oh my! More half naked pictures of Miranda Kerr as she slums it in her bikini…
Oh my! Miranda Kerr gives photographer Terry Richardson an injection in the bum…
Miranda Kerr poses naked in thigh high boots for Harper's Bazaar. Shares her diet and exercise secrets.
Miranda Kerr nude as naked pictures of her leak. Art form vs erotic?
Victoria's Secret Miranda Kerr would like to tantalize you in her new topless video.