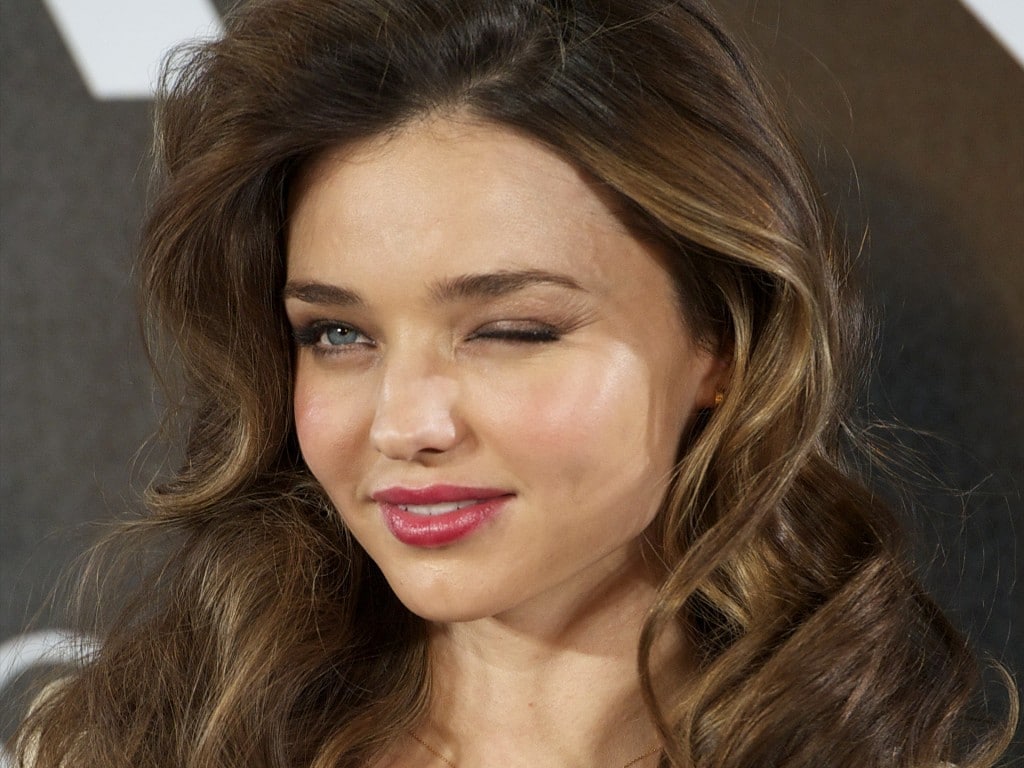 It's being reported that Miranda Kerr will no longer be the face of Victoria's Secret as the lingerie maker has decided not to renew her contract.
Signed on as a Victoria's Secret angel three years ago the lingerie maker it is understood is loathe to renew her 3 year $1 million contract on account of the perception that Miranda Kerr has a difficult reputation.
Of  course how difficult was not elaborated on by the US Weekly who is breaking the story.
Unlike fellow Angels Candice Swanepoel and Alessandra Ambrosio, Kerr is said not to be a major seller for the outlet. Nonetheless it is thought that Kerr will continue to be employed by the outlet in limited engagements.
Tells a source: 'They can still use her for catalogue, where she will get a day rate, but she doesn't have to be an Angel to do that."
Yet here is where things get interesting:
While spokespeople for Victoria's Secret didn't deny that the contract has not been renewed, chief marketing officer Ed Razek told the publication that he has already invited Kerr to walk in the 2013 show.
'We have no plans to stop working with her.'
The nydailynews also goes on to offer the following as well:  Kerr had been trouble for the sexy brand, demanding a "massive" salary and keeping an excessive number of international commitments.
And then there was this and similar comments on the site that made me wonder about the real reason why Kerr may or may have not been dropped:
It's clear in the past 5 years or so, they're using different seamstresses and glue. How can they spend $12.5 million on an unrealistic uncomfortable bra and start skimping on the quality of the ones that REALLY sell? Cheap effin clothes all for the price of a leg? I don't get it. Needless to say, I don't buy their krap anymore.