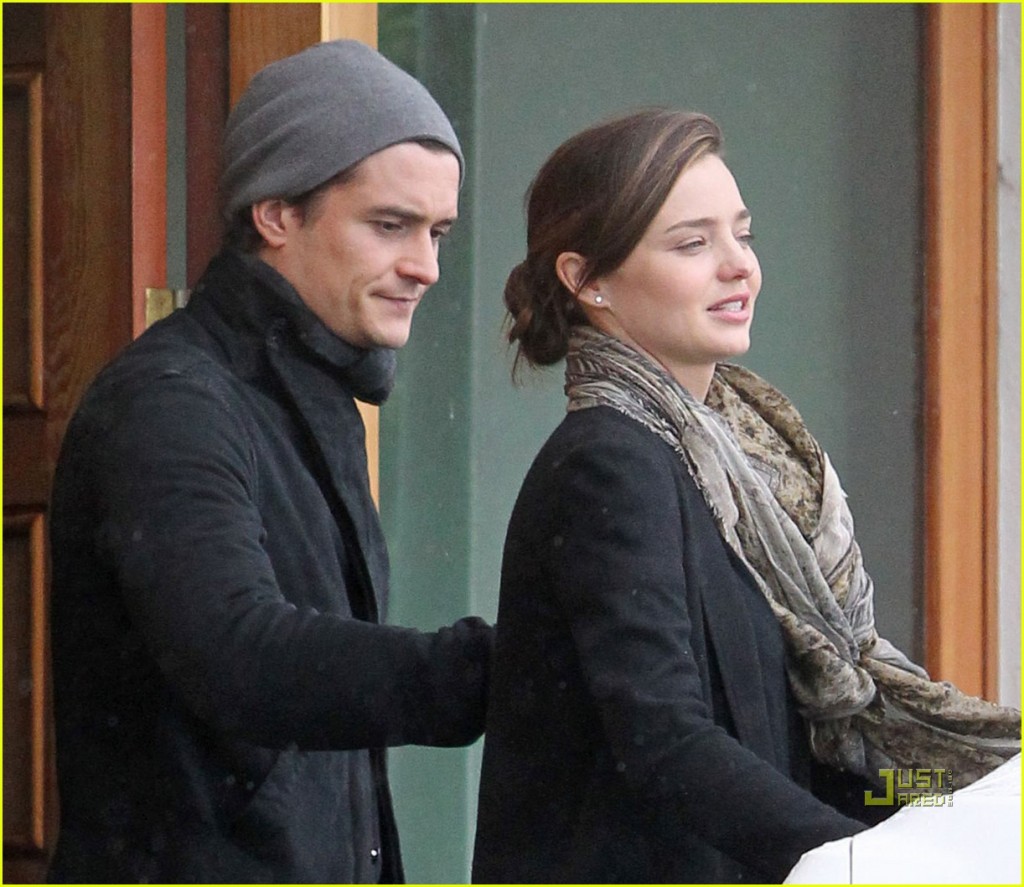 Rumors have once again ramped up that Aussie model Miranda Kerr's marriage to actor Orlando Bloom might be on the rocks after the Victoria's Secret model was once again seen out without her husband who had interestingly chosen to go on a snowboarding holiday on his own.
Reports page 6: Australian supermodel Miranda Kerr put on a brave face Wednesday night as she faced reporters amid rumors of marital troubles with her actor husband Orlando Bloom. The brand ambassador for Aussie airline Qantas told of their son Flynn's recent second birthday party, which featured a bouncing castle, bubble machine and a vegan cake. The boy is true to his maternal roots. "He likes Vegemite and he says, 'G'day mate!' " Kerr told The Post's Richard Johnson on the red carpet at the Montage Beverly Hills hotel. But Kerr seemed pained when asked about having another child, and she barely mentioned Bloom, even when she was asked what the key to a happy marriage is. "Communication, honesty and patience, "
Honesty and patience indeed. Yet one does wonder whether these two who live a hectic lifestyle and have obligations beyond their family unit are able to stave off the insecurities and frustrations of living a high profile marriage in front of the ever presumptuous gaze of the media?
Reflected a nypost reader: This seems like wishful thinking on the part of the author more than anything else.
Earlier this month the UK's sofeminine came out with the following report: Yet the claims won't die and the A-list couple have now been hit with another round of break-up rumours after the model recently went without her wedding ring.
The 29-year-old Aussie tweeted a photo of her left hand on New Year's Eve adorned with various pieces of expensive jewellery – but her wedding ring was clearly absent. 
Prior to that, she'd posted several bizarre quotes to Twitter, fuelling opinion that she's no longer with The Hobbit star Orlando.
In addition to the wedding ring-less photo, the lingerie model wrote: "'If you judge people you have no TIME to LOVE them' – Mother Theresa."
It may be one thing to look the part but now the question remains can the couple play the part? Communication, honesty and patience. Let's hope so…
above image found here
.