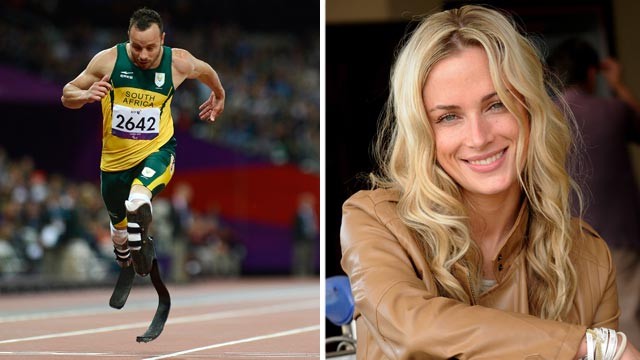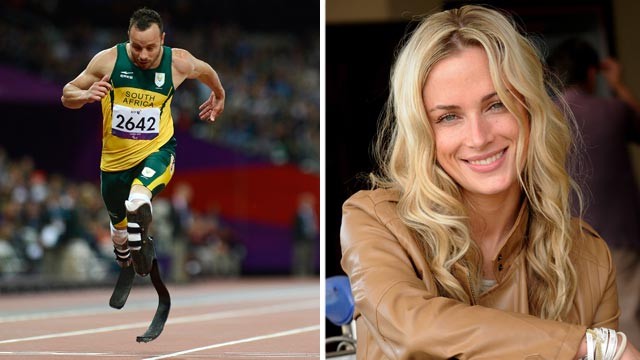 Oscar Pistorius' chances of bail rise after police blunders.
Reeva Steenkamp funeral held. Mourners outraged.
Oscar Pistorius breaks down in court. Bail hearing suspended.
Was Oscar Pistorius jealous of his girlfriend, Reeva Steenkamp's ex boyfriend?
Jealous? Did Oscar Pistorius try to use a cricket bat on his girlfriend Reeva Steenkamp?
Blade Runner, Oscar Pistorius's girlfriend Reeva Steenkamp planned to deliver speech on abuse on day she died.
Blade Runner, Oscar Pistorius tried to revive dead girlfriend. On suicide watch.
Adverts and billboards featuring Blade Runner, Oscar Pistorius taken down.
Did Blade runner, Oscar Pistorius intentionally kill model girlfriend Reeva Steenkamp?
It is now being revealed that South Africa's 'Blade Runner,' Oscar Pistorius nearly shot pal Kevin Lerena two weeks prior to blasting away model girlfriend, Reeva Steenkamp in the early hours of February 14th, Valentine's Day.
According to local outlets, Pistorius accidentally shot one round at the foot of boxer Kevin Lerena, while they dined with friends at a swanky Johannesburg restaurant.
Lerena said Pistorius mishandled the weapon and it fired one round that nearly hit his foot.
"I got a huge fright, because the bullet hit the ground just centimeters from my foot. I must emphasize that the gun belonged to one of Pistorius' friends," told the fighter to a local journal.
"Oscar just wanted to look at the gun, and it sort of snagged on his pants, releasing the safety catch. A shot went off. I wouldn't call him negligent, it was just an accident. He apologized to me for days afterwards."
Cafe manager Jason Loupis said he "heard a bang and went to investigate."
But when he questioned Pistorius and his party, "all of them denied knowing anything about it," said Loupis. "I didn't report it to police because they all denied it."
The nydailynews goes on to also note police suspect tension between Pistorius and  Steenkamp over her friendship with South African rugby player Francois Hougaard may have figured in the tragedy.
Hougaard, who shared an agent with Steenkamp, has denied that he played any part in "this whole sad ordeal".
The beautiful FHM mag pinup Steenkamp was a law school grad and outspoken advocate for victims of domestic violence. Ironically she was supposed to speak out about domestic violence on the day of her death.
Pistorius became an international hero this summer and after running in the London Olympics on two prosthetic legs.
Pistorius currently awaits to hear his bail application whilst Steenkamp's funeral is set for tomorrow.
above image found here