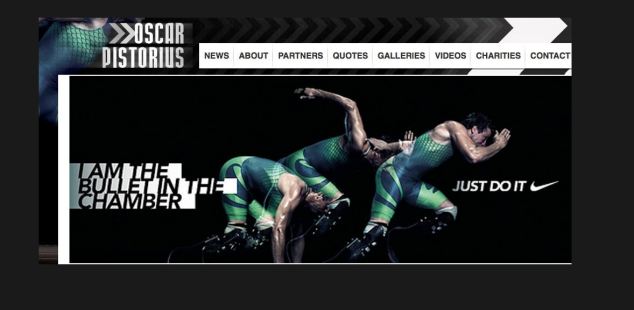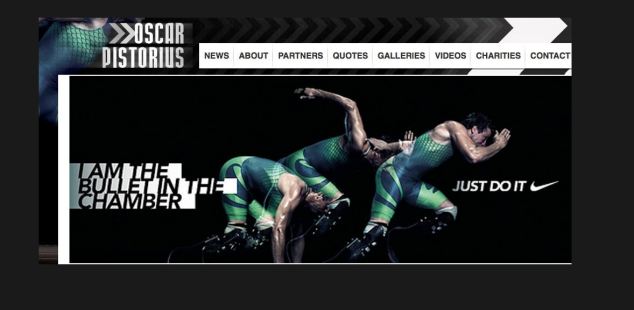 Reeva Steenkamp funeral held. Mourners outraged.
Oscar Pistorius breaks down in court. Bail hearing suspended.
Was Oscar Pistorius jealous of his girlfriend, Reeva Steenkamp's ex boyfriend?
Jealous? Did Oscar Pistorius try to use a cricket bat on his girlfriend Reeva Steenkamp?
Blade Runner nearly shot friend days before attack on girlfriend Reeva Steenkamp.
Blade Runner, Oscar Pistorius's girlfriend Reeva Steenkamp planned to deliver speech on abuse on day she died.
Blade Runner, Oscar Pistorius tried to revive dead girlfriend. On suicide watch.
Did Blade runner, Oscar Pistorius intentionally kill model girlfriend Reeva Steenkamp?
South Africa is now asking what happened to their hero.
Pursuant to an incident which saw national icon Blade Runner, Oscar Pistorius arrested for the purported murder of his girlfriend, FHM model Reeva Steenkamp in Pretoria, South Africa, national sponsors have decided to remove all ads featuring the Olympian star.
Scheduled to appear in court on Friday and very much thought now to be charged with intent to murder, despite assertions that Steenkamp's death may have been the result of Pistorius believing her to be an intruder, a story not yielding much authenticity, sponsors are taking heed and disassociating themselves with the sporting star.
Tells the UK's dailymail: A Nike advert featuring Oscar Pistorius and describing him as like a 'bullet in the chamber' has been removed from the sprinter's website today hours after he was charged with shooting dead his model girlfriend.
A banner of the advert, thought to have been made in 2011, was visible on Oscar Pistorius's website earlier today but has since been taken down.
For its part Nike has extended its 'sympathy and condolences to all families concerned' today but refused to comment further as the matter is now a police issue.
Until the murder this Valentine's day, Pistorius had long been perceived as the poster boy of disabled sport, even more so after his mesmerizing participation in the 2012 Olympics and Paralympics in London.
That however has all suddenly changed as questions are being asked to his complicity to the murder and even if it was an accident as some have claimed why the athlete gunned down Steenkamp 4 times? Hardly the believable story that he was defending himself from an intruder at best.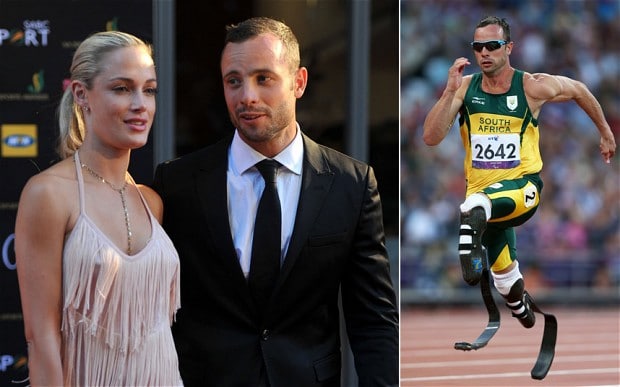 Continues the UK's dailymail:A television station has already also pulled an advertising campaign featuring Pistorius following his arrest.
The South African station M-Net said it is no longer using the adverts that were to promote its coverage of the Oscars on February 23.
Billboards featuring Pistorius in a suit with the slogan 'Every night is 'Oscar' night this February' were pictured being removed in Johannesburg today.
In a nation where homicide is one of the highest in the world the desire to have had Pistorius beat the odds and be an iconic figurehead of inspiration must have been tremendous and yet now many must once again wonder what it is about the national character that draws so much violence and tragedy?