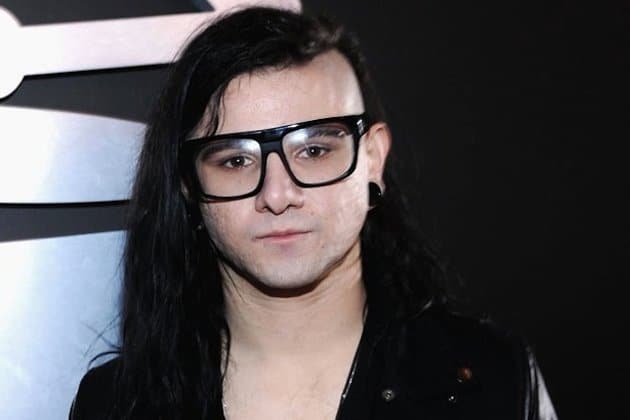 Why let the candles burn when you can set your luscious locks on fire too? Happy birthday indeed!
Kids, it's time we all sigh a vicious sigh of relief after Skrillex (Sonny Moore) hipster dj at large accidentally nearly set himself on fire after the hawt bixch had his hair catch on fire whilst blowing out birthday candles at a private holiday party in Hollywood Tuesday night.
Fortunately no real damage was done save for Skrillex's ego as the revelry continued (yes bixch laughed his head off) and Skrillex thought to himself next year he's going to finally cut his hair. Hawt bixch….
via tmz